In this guide, we'll cover the following points:
The legality of buying CBD oil in America
Tips for finding high-quality CBD oils
The benefits of buying online versus in-store
A list of our favorite products that ship within the USA
First of All, What is CBD?
If you're brand new to Cannabidiol, it's a chemical compound that can be extracted from cannabis plants. Research shows it may provide relief from a wide variety of symptoms, including pain, nausea, inflammation, anxiety, stress, seizures, and more.
Most of the CBD oils currently sold in America come from hemp — giving them the alternative name, hemp oils. This is because hemp products are completely legal in the United States. Marijuana products, on the other hand, are only legal in about 11 states at the moment over the counter, and over a dozen other states through medical-only programs.
For more information on the legality of CBD and other cannabis products near you — explore the interactive map below.
Click on your state for more detailed information depending on where you live.
Where Can I Buy CBD Near Me?
Can I Buy CBD Online?
Yes! Buying CBD online is the preferred way for most people to shop. Online offers a host of benefits, including product selection. There are literally hundreds of CBD companies selling CBD online that will ship directly to your door — many of which don't even charge for shipping.
Check out our top-rated CBD brands to get started shopping for CBD online.
Does CVS Sell CBD Oil?
CVS started stocking CBD salves and topicals in 2019 with seven of its stores but doesn't offer CBD oil, capsules, or edibles at this time. The company will be rolling out CBD products to its nearly ten thousand shops throughout 2020 and its online store. You can expect to find such brands as Social CBD, Charlottes Web, Medterra, and Plus CBD in CVS stores near you.
Does Whole Foods Sell CBD Oil?
Wholefoods doesn't sell CBD oil yet. A lot of people have mistakenly purchased products labeled as "hemp extracts", or "hemp oils" thinking they were CBD oils — only to find these products were hemp seed oil instead. Hemp seed oil does not contain CBD in any notable amounts and is not an alternative to genuine CBD oil.
As of September 2019, Wholefoods does offer CBD-infused topicals in stores located in 30 different states:
Alabama
Arkansas
Arizona
California
Colorado
District of Columbia
Georgia
Illinois
Indiana
Kansas
Kentucky
Maine
Maryland
Massachusetts
Michigan
Mississippi
Missouri
Nevada
New Hampshire
New Jersey
New Mexico
Oklahoma
Oregon
Pennsylvania
South Carolina
Tennessee
Texas
Utah
Virginia
Wisconsin
Does Amazon Sell CBD Oil?
Amazon.com does not sell CBD oil — and there are no reports the company will begin selling these products in the near future. There are a lot of misleading products currently sold on the Amazon storefront marked as "hemp extract" or "hemp oil" — however, these are not true CBD oils.
You can buy CBD topicals on Amazon, including such brands as CBDfx and Medterra — but these products are usually sold through resellers rather than the manufacturer itself.
Does Walgreens Sell CBD Oil?
Walgreens plans to roll out CBD topicals and sprays to nearly 1500 stores in 2020. The company will only offer these products in select states, and won't have any CBD products intended for internal consumption — starting with salves, patches, and topical sprays.
It's not yet clear which brands Walgreens plans to stock on its store shelves.
How To Shop For Hemp Oils in America
Not all hemp oils are created equally. When you start your search for CBD, you'll quickly learn the market is flooded with hundreds of suppliers claiming its CBD oil is the best you can buy.
Obviously, they can't all be the best. In fact, some CBD oils don't contain the advertised level of CBD, and others are downright dangerous.
So, how do you know who's telling the truth?
Luckily, there are a few precautions you can take before you hand over your hard-earned cash.
1. Start By Reading Online Reviews
Online reviews are your best friend in the CBD industry. Learn from other shoppers to determine which products have worked for them and which haven't — reviews are widely available and free.
Take reviews on the company website with a grain of salt. It's highly unlikely a company with a bunch of terrible reviews would post them next to a product it's trying to sell. Instead, focus on third-party review sites. We've reviewed thousands of CBD products, cataloging the, according to quality and category.
2. Investigate the Company Before You Buy
Before placing an order for any CBD product, you should evaluate the company you're planning to buy from. Its procedures and policies can tell you a lot about the final quality of the product.
A) Where Does the Hemp Come From?
If the company is making its products with poor-quality hemp, its CBD is almost doomed from the start. A poor-quality hemp source can mean the CBD products are inactive or contain dangerous materials such as mercury and pesticides.
Hemp does an excellent job of absorbing the qualities of the air and soil in which it's planted. Therefore, if it's grown in polluted conditions, the CBD products made from it will probably contain the same contaminants.
Find a company that uses 100% organic, non-GMO, pesticide-free industrial hemp grown in the United States. If you find a company that hits all these points, you're off to a great start.
B) Are Third-Party Lab Tests Available?
Take a look at the company's website and see if you can find a Certificate of Analysis conducted by third-party labs. Third-party labs double-check products to ensure the CBD content matches what the company advertises and that the product is free from solvents or heavy metals.
This is a key step because these factors are difficult to determine on your own.
Only use products that have been tested by a third-party lab. Save yourself the hassle and pick a company that has nothing to hide.
There are many different ways to extract CBD from cannabis plants. The gold standard within the industry is to use supercritical CO2 extraction.
This is the best method with current technologies. CO2 extraction doesn't require additional solvents, which helps to keep the CBD oils clean and pure.
Try to find a supplier that uses CO2 extraction exclusively.
D) Are The CBD Products Full Spectrum or Isolates?
You'll see two main categories of CBD oils during your research: full-spectrum and isolates.
CBD isolates are exactly what they sound like — CBD that has been removed from all other cannabinoids and chemical compounds found in the cannabis plant. These products usually take the form of crystals or powder but can be found in oils as well.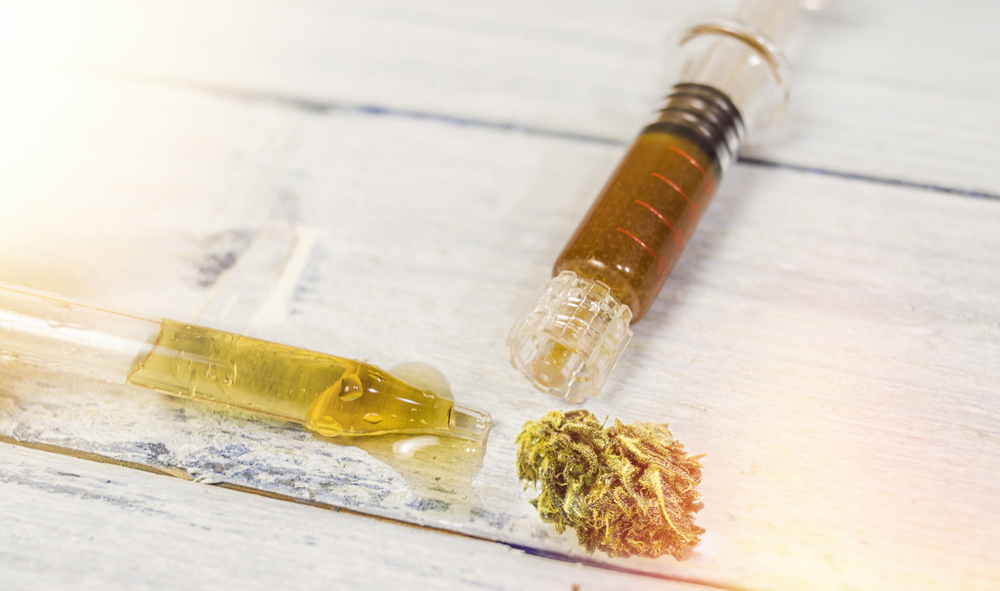 We generally prefer full-spectrum CBD oils. They're made with the entire hemp plant, which means you'll be taking advantage of more than just CBD.
There's evidence to suggest that CBD is more effective when used with other cannabinoids. Additionally, full-spectrum CBD oils will have more complex and unique flavors and aromas, which can make your experience more enjoyable.
The advantage of CBD isolates is that they tend to be less expensive than full-spectrum products. If you're looking to save a bit of money, isolates are a solid choice.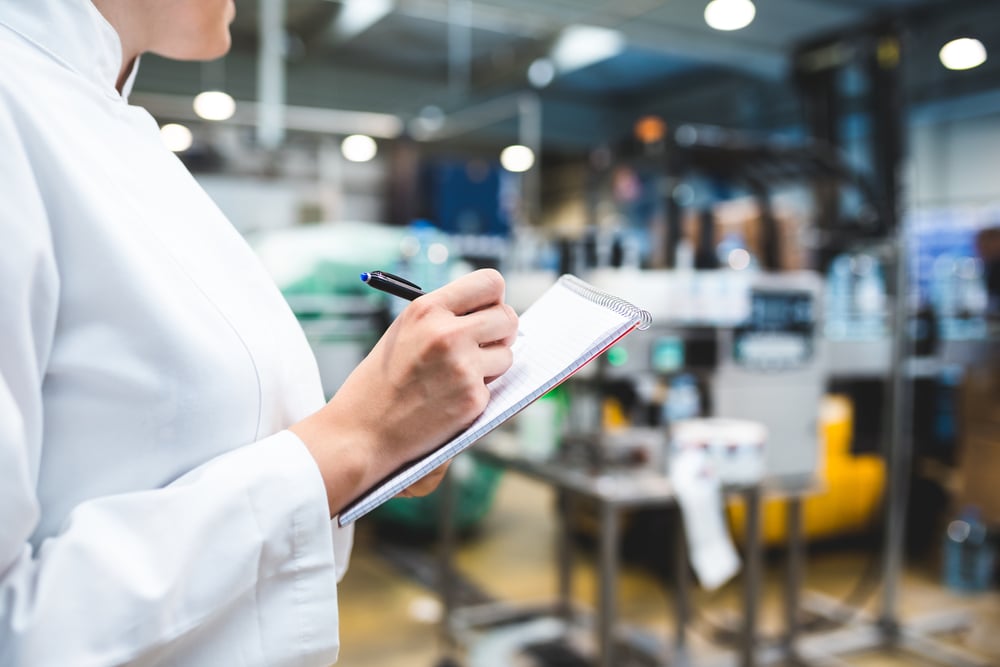 Summary: How to Quickly Evaluate a CBD Manufacturer
Find out where the hemp is from. This can be the difference between a fantastic product and an inactive or dangerous one.
Only purchase from a supplier that can prove its CBD oils have been tested by a third-party lab. If the company cannot provide third-party test results, don't waste your money.
Look for a supplier that makes its CBD oils using CO2 extraction. This is by far the best way to produce high-quality CBD extracts with current technologies.
Opt for full-spectrum oils to take advantage of all of the potential health benefits of cannabis.
How Much Should I Expect to Pay for CBD Oil?
It can be hard to know if the price you're paying for a CBD oil is high, low, or average — especially when there are so many factors that go into making a CBD extract.
Factors that Impact The Price of a CBD Oil:
The volume of the bottle
The total milligrams (mg) of CBD
Quality of the company's hemp
Addition of other ingredients
Carrier oil used
Whether the product is considered medical, or a food supplement
We've found that the best way to evaluate CBD oils is to work out the cost per mg of CBD in the product. This metric works well for products that don't include many other ingredients (which can affect this price).
Generally speaking, the price of CBD oils made from isolate is going to be the cheapest, while full-spectrum extracts tend to be the most expensive. This is due to the difficulty involved with making full-spectrum oils compared to isolates.
Isolates involve more processing, but manufacturing for these extracts are done on a massive industrial scale — bringing the prices down significantly. Conversely, most full-spectrum extracts are made in house by the manufacturer.
The quality of the starting hemp is also a major factor in the cost of the oil. Organic hemp is much harder to produce and comes at a higher price point. The extra cost is worth it — contaminated or poor quality hemp is rampant in the market and should be avoided at all costs.
Budget CBD Oil Prices (Non-Organic Hemp, Standard or Below-Average Formula):
(All prices are listed in $ per mg CBD)
| | | | |
| --- | --- | --- | --- |
| Type of CBD Product | Low Cost | Average Price | High Price |
| CBD Isolates | $0.05 – $0.08 | $0.09 – $0.12 | $0.13 + |
| Controlled-Spectrum | $0.07 – $0.08 | $0.9 – $0.14 | $0.15 + |
| Full-Spectrum | $0.07 – $0.09 | $0.09 – $0.15 | $0.16 + |
Premium CBD Oil Prices (Organic Hemp, Top-Notch Formula):
(All prices are listed in $ per mg CBD)
| | | | |
| --- | --- | --- | --- |
| Type of CBD Product | Low Cost | Average Price | High Price |
| CBD Isolates | $0.06 – $0.08 | $0.09 – $0.15 | $0.16 + |
| Controlled-Spectrum | $0.07 – $0.10 | $0.11 – $0.16 | $0.17 + |
| Full-Spectrum | $0.07 – $0.10 | $0.12 – $0.18 | $0.19 + |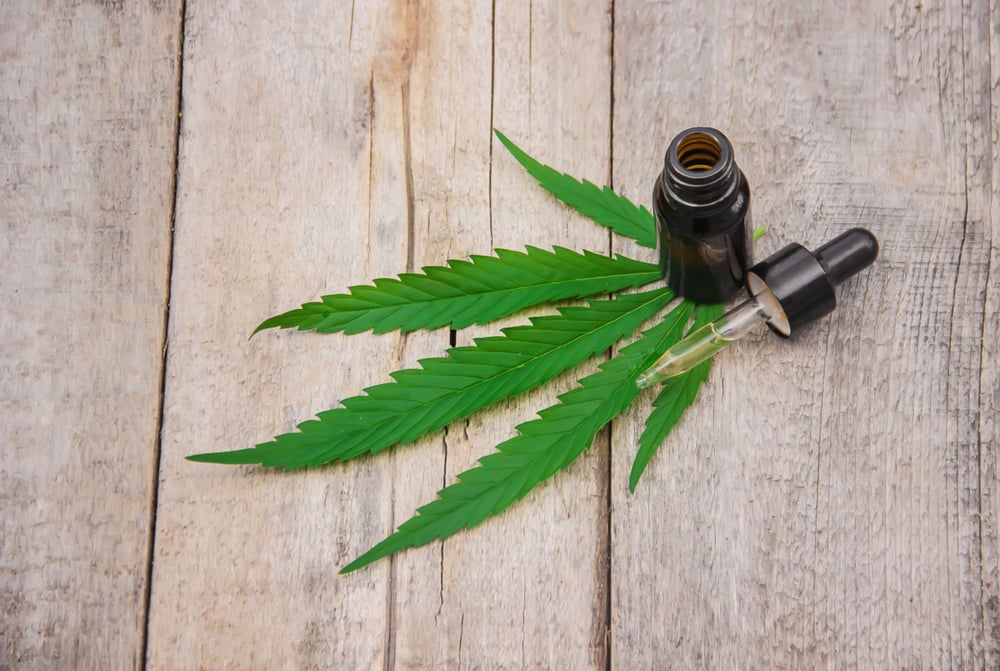 Top-Rated CBD Oils Near You (USA)
of all the CBD products and companies we've tested, there are a handful that have floated to the top of our list. Below we'll highlight our top-rated CBD products in a few different categories that operate within the United States.
You should be able to order each of these products no matter where you live in America.
| Number | Product | Total CBD | Potency | Cost per mg CBD | Link |
| --- | --- | --- | --- | --- | --- |
| 1 | Royal CBD Oil | 250 – 1000 mg | 8.3 – 33.3 mg/mL | $0.15 – $0.26 | |
| 2 | CBDistillery Full-Spectrum CBD Oil Tinctures | 250 – 5000 mg | 8.3 – 166 mg/mL | $0.05 – $0.12 | |
| 3 | NuLeaf Naturals CBD Oil | 240 – 4850 mg | 48.5 mg/mL | $0.09 – $0.16 | |
| 4 | | 83.3 – 2000 mg | 8.33 mg/mL | $0.07 – $0.14 | |
| 5 | Kat's Naturals Relax THC-Free Sublingual CBD Oil | 50 mg – 300 mg | 10 mg/mL | $0.20 – $0.40 | |
| 6 | CBDistillery CBD Isolate Tinctures | 250 – 5000 mg | 8.3 mg – 166.66 mg | $0.11 – $0.04 | |
What's The Difference Between Hemp- and Marijuana-Derived CBD Oils?
THC and CBD both belong to a family of chemical compounds known as cannabinoids. THC is well-known for causing the high associated with marijuana use. Unlike THC, CBD has no psychoactive effects.
Marijuana-derived CBD oils will generally contain a high level of THC and, for that reason, are illegal on the federal level.
To be sure that you're getting a product that is legal across all 50 states, you need to double-check that your CBD extracts are made using hemp and contain less than 0.3% THC.
Hemp-derived CBD oils are great because they can provide the healing potential of cannabis without the high.
Buying CBD Online vs. In-Store
1. Online (Preferred Method)
We generally prefer to buy CBD products online. There are a few undeniable advantages that purchasing CBD online has over shopping in-store:
It's Cheaper To Buy CBD Oil Online
The lack of a physical storefront allows online CBD suppliers to reduce their costs. These savings are ultimately passed onto customers. If you're on a tight budget or simply looking to save money, online is the way to go.
You can find common food CBD supplements, as well as medical cannabis supplements online depending on your local state laws.
Online Shops Have Better Availability
Another benefit of shopping online is the availability of CBD. If you're in one of the more restrictive states, CBD products can be sent straight to your door if you can't find them locally.
There are thousands of unique CBD extracts online — each with different formulas, total amounts of CBD, hemp sources, delivery methods, bottle sizes, flavors, scents… the list continues. Shopping online makes it easy to find a product that perfectly matches your preferences.
There's a reason why online marketplaces like Amazon.com have become the place where most people shop these days — it's simply more convenient. There's no searching for parking, fighting your way through crowds of people, or waiting in line. You can sit in the comfort of your own home and have anything you want delivered directly to your door.
CBD is no different. Online shopping for CBD oil is simply the easiest and most stress-free way to order your products.
What Are The Drawbacks of Buying CBD Oil Online?
With all that being said, buying online does have a couple of small drawbacks. The most apparent disadvantage is waiting for your CBD to arrive. Most companies offer expedited shipping options but it'll likely take a few days for your CBD to arrive.
You'll also need to be diligent about choosing a reputable supplier. You're unable to physically inspect your products until they arrive so it can sometimes be difficult to tell the good stuff from the bad until you've already handed over your money.
If you want to return your products, it can also get a little tricky with online suppliers. You may have to pay for return shipping and the process can be lengthy.
However, most of the downsides can be mitigated by conducting research on the supplier before purchasing — look for companies with expedited shipping options, third-party lab test results, and excellent customer service policies.
Pros & Cons of Buying CBD Online
Pros
Cons

Much cheaper than shopping in-store
Shop from home
Get CBD sent straight to your door
Huge variety of unique products & brands

Products may not arrive for several days
Cannot physically inspect products before purchasing
Returns can be difficult
2. Buying CBD In-Store
In many parts of the United States, CBD can often be found in local businesses like head shops, vape shops, and health food stores. However, it may be challenging to find CBD products locally in states with restrictive marijuana laws.
Speak With Knowledgeable Staff
One of the advantages of shopping in-store is being able to speak with the staff and receive recommendations for your particular situation. This depends on the store of course. We've walked into quite a few headshops or health food stores where the staff weren't able to answer any of our questions correctly or thoroughly.
Returns Are Easier In-Store Than Online
If you're unhappy with your products, shopping in-store makes the return process a little easier as well. You can simply go back to the store and ask for a return or exchange — no need to ship the product back to the supplier and wait for an exchange.
Shopping in-store tends to be more expensive. Physical storefronts can cost a lot of money and it's often reflected in the price of the products. Shopping in-store also costs your time — you're required to physically visit the shop rather than just placing an order and having it sent to you.
These shops also tend to have less selection in terms of brands, and product variants compared to online.
Pros & Cons of Buying CBD In-Store
Pros
Cons

Staff recommendations
Physically examine products
Straightforward returns

More expensive than online
Takes up your time
Not always easy to find CBD locally
Final Notes: Where to Find CBD Oil Near Me in the United States
With all of your new-found knowledge, you're on your way to finding a high-quality CBD oil near you. There's an ocean of CBD products and suppliers on the market, so use this guide to help you stay afloat.
We've included a list of some of our favorite CBD oils above. All of these products fit the description of high-quality CBD products and are legal across the United States.
Remember, the best CBD products contain less than 0.3% THC and come from 100% organic, non-GMO, and pesticide-free industrial hemp. Make sure they've been third-party tested and don't contain any potentially dangerous substances.
Good luck and welcome to the world of CBD!