Buy CBD Oil in Kansas:
Is CBD Legal in Kansas in 2022?
CBD is legal in Kansas as long as it contains no THC. Senate Bill 282 took cannabidiol off the list of controlled substances but didn't allow for any THC. Unfortunately, this makes buying CBD difficult. 
CBD can be made from both flowering marijuana plants and industrial hemp. Depending on how the CBD is made, the laws in Kansas vary.
If your CBD is made using a flowering marijuana plant, it will contain higher levels of THC. This is the active ingredient in marijuana that gets the user "high." If your CBD contains THC, it's illegal to possess in Kansas, unless you're suffering from a debilitating disease.
If you're a patient suffering from a severe medical condition, you have the right to affirmative defense under Claire and Lola's Law. You can purchase CBD oil containing no more than 5% THC.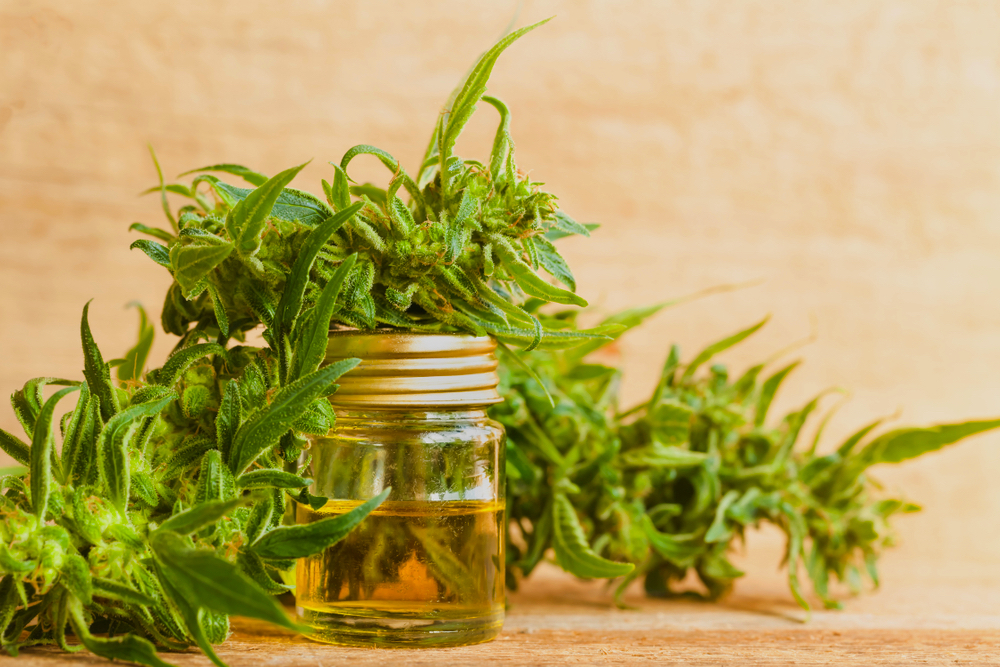 Industrial hemp, on the other hand, is a different story. In 2018, the US Government made changes to the Agricultural Act that took industrial hemp off the Controlled Substances Act.
This means that industrial hemp is an agricultural commodity and can be used for research and to produce products such as paper, clothing, fuel, food, and extracts — including CBD.
CBD produced using industrial hemp typically doesn't contain more than 0.3% THC. If you use this type of CBD, you can reap all the benefits of the compound without experiencing the high from THC.
If your CBD is derived from industrial hemp, it's legal to purchase throughout the United States.
In 2018, Kansas also passed legislation that made the cultivation of industrial hemp legal and removed CBD from the state's definition of marijuana — as long as it contains no THC.
After these laws were introduced, CBD became relatively easy to buy in the Sunflower State.
Although you should be able to track down CBD in Kansas, it's important that you take a few precautions before making a purchase.
Read our guide below to make sure you get quality CBD every time.
A Few Tips for Buying CBD in Kansas
The sudden popularity of CBD means that hundreds of different products have appeared on the market almost overnight.
Some of them are sketchy. They may contain unwanted additives, including solvents and heavy metals, or no CBD at all.
The good news is there are steps you can take to protect yourself from these products. Follow these tips, and you'll have a reliable source of CBD in no time.
The best thing you can do to protect yourself is to make sure that your CBD products are double-checked by a third-party lab. These labs can verify that the CBD level in the product matches what is advertised and that it's free from foreign substances.
Avoid companies that claim CBD is a miracle drug. CBD is incredibly versatile and can provide relief from many symptoms. However, it won't raise the dead. Therefore, if a company is making wild claims, its probably a scam.
Purchase from companies that use CO2 as their method of extraction. CO2 extraction doesn't use any additional solvents or heat, which helps to keep your CBD pure and clean.
If your CBD product lines up with all of the above criteria, it's a sign of a great product.
Where can I buy CBD in Kansas?
1. Online Shops
The most convenient way to find CBD in Kansas is by purchasing through an online supplier.
Making your purchase online versus in-store has several advantages.
Shopping online is generally cheaper than making your purchase locally. Online retailers can offer discount deals and special offers that you won't find in-store.
Verifying the source of your CBD is simple to do when you purchase online. Most online stores will have in-depth information about their products and third-party lab reports available.
There is usually a much more extensive selection of products available online than in-store. This allows you to find the right product for your individual needs every time.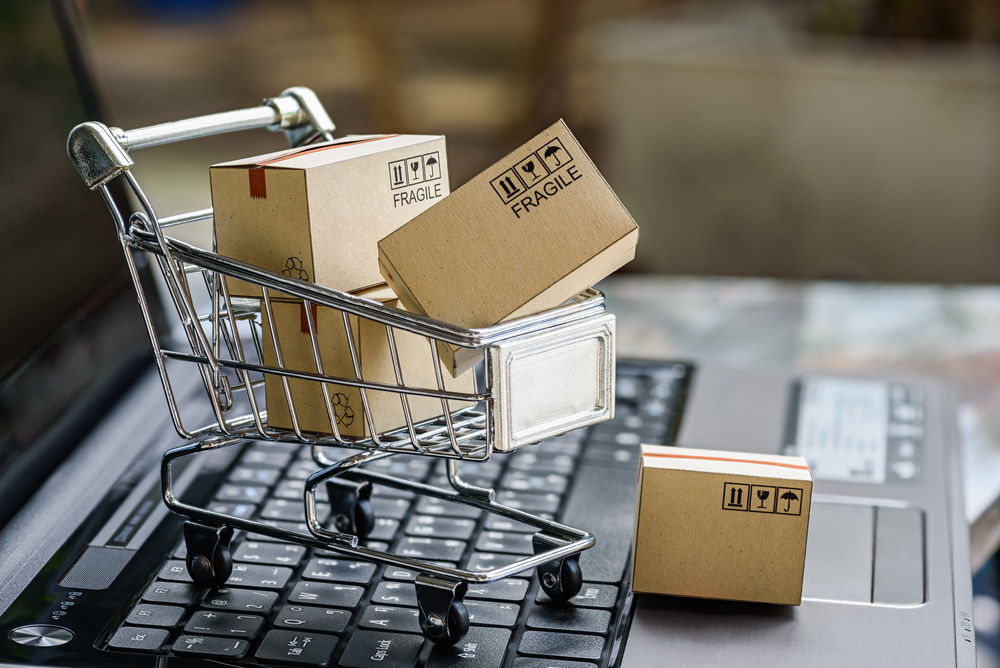 Lastly, online stores should be able to ship your products out quickly. Your favorite CBD product will be sent straight to your door without you needing to leave your home.
In conclusion, save yourself time and money by shopping online.
However, if you would prefer to shop in-store, there are many places in Kansas with knowledgeable employees who can point you in the right direction.
We have included a shortlist of places in Kansas that might sell CBD. See if you can find your city below!
2. Local Stores
With Kansas law supporting the sale of CBD, you should be able to track down a local supplier.
The advice above still applies when shopping online. Don't fall victim to one of the many scam companies. Instead, be an informed customer!
However, you should be able to find CBD locally in vape stores, head shops, and natural health retail outlets.
Is Marijuana Legal in Kansas in 2022?
Unfortunately, marijuana is still illegal for all purposes in Kansas. In 2021, the House passed a medical cannabis bill but it never made it through the Senate. Legislators want to prioritize it in 2022 and are pushing for recreational and medicinal marijuana to be added to the ballot in November for citizens to vote on.
Marijuana has a long and often rough history in the United States.
However, as new applications are being discovered through research, more states have implemented new and progressive marijuana laws.
On the federal level, marijuana is categorized as a Schedule I drug under the Controlled Substance Act. Drugs listed as a Schedule I are regarded in the following ways:
It has a high potential for abuse.
It has no currently accepted medical use in treatment in the United States.
There is a lack of accepted safety for the use of the drug under medical supervision.
The state of Kansas views marijuana as a Schedule I drug and, if caught in possession, you can face harsh penalties.
Your first possession charge can lead to 6 months in jail and a $1000 fine. Your second possession charge can bring you a penalty of up to a year in jail and a fine of as much as $2,500. Any subsequent possession charge is punishable by up to 42 months in prison, and a fine of up to $100,000.
The sale or distribution of any amount can result in a $300,000 to $500,000 fine and jail time, depending on the quantity and severity of the offense.
Kansas is not a place you want to get caught with marijuana.
The State Taxes Marijuana Sales in Kansas
An interesting fact about Kansas is that the state charges a tax on the sale of marijuana.
If caught with marijuana with the intent to sell, you'll get your bud confiscated and be required to pay the tax on the amount you would've made selling it.
Attempts at Medical Marijuana Laws in Kansas
Kansas has tried to introduce medical marijuana laws in the past. In 2015, the state introduced Senate Bill 9, which would have allowed medical marijuana patients to possess up to 12 plants or 6 ounces to be used for therapeutic purposes.
Unfortunately, the bill died before it could be passed into law.
In the same year, Wichita, Kansas, was able to pass a law through the Municipal Government that reduced the penalties for marijuana possession. Under the new law, first-time marijuana possession would be reduced to a $50 fine.
In May 2019, Gov. Laura Kelly signed HB 2244 into law, authorizing the sale of CBD oil containing no more than 5% THC for medical purposes. Claire and Lola's law is named after two Wichita sisters suffering from microcephaly, one of which passed in December 2018.
The new law provides an affirmative defense to those in possession of CBD oil with a THC content not exceeding 5% and suffering from a debilitating condition. This law does not create a medical marijuana program.
If you're suffering from a debilitating medical condition, you should speak with a licensed physician who would recommend low-THC CBD oil and issue a letter that will serve you as an affirmative defense.
Is Delta 8 THC Legal in Kansas in 2022?
You don't have much access to marijuana in Kansas, but you can buy delta 8 THC. This is fortunate since some states have already banned it.
This is great news for anyone needing medical marijuana who doesn't qualify for it. Delta 8 THC is an isomer of delta 9 THC, the cannabinoid in marijuana that causes the high. 
Because of their structural similarities, they also share similar effects. Delta 8 can help reduce pain and nausea and increase appetite, just like delta 9. It is also psychoactive, meaning it'll make you high, though it's less intense and more calming. 
Buying Delta 8 THC
Remember how we said you have to be careful buying CBD because of the lack of regulations? And how online is best? The same goes for delta 8. 
You'll be able to find plenty of places that sell it locally, but you never know for sure what's in it without third-party tests (and local shops rarely have these).
You can look online and find numerous vendors that sell high-quality D8. Not only is the quality better, but the prices are reasonable, and the selection is outstanding. 
Check out the following companies for the highest-quality delta 8 around:
In fact, your biggest problem might be what product to choose since you'll come across fun edibles, various delta 8 flower strains, mind-bending concentrates, and more.
Recommended CBD Retailers in Kansas
Witchita
Big E's Vapor Shop
Puff's Magic Vapes
42Degrees Below
Valentine Eclectics
Witchita American Shaman
Topeka
Topeka Vapes
Juicy's Vapor Lounge
Topeka American Shaman
Groove Shack
Discount Smoke
Sacred Leaf
Kansas City
KC Smoke & Vape
Exotic KC Vape & Smoke
Main Smoke Shop KC
CBD Plus
Let's Vape & Smoke
CBD Plus
Remember, Kansas law only protects you if your CBD contains no THC, or if you're suffering from a debilitating medical condition. Therefore, make sure you double-check the THC content before making your purchase!
Final Notes on Buying CBD in Kansas
Although marijuana has had a hard time gaining traction under Kansas law, there are still options for you if you are looking to purchase CBD and delta 8 THC legally.
After the Agricultural Act of 2018 and the Kansas legislation that made industrial hemp legal, you shouldn't have trouble with the authorities over industrial hemp CBD products.
If you're suffering from a debilitating medical condition, you can purchase 5% THC CBD oil with a letter from your physician. Or, avoid the hassle and try delta 8. Many people find relief from it.
If you're buying hemp-derived CBD oil or D8, the most convenient method by far is to make your purchase online. However, you should be able to find some reliable products in your local vape or head shops as well.