Buy CBD Oil in Mississippi:
Is CBD Legal in Mississippi in 2022?
Mississippi has legalized low-THC-content CBD for a very limited number of medical conditions.
Under House Bill 1231— also known as Harper Grace's Law — Mississippi residents suffering from debilitating epileptic conditions can use CBD to provide relief from seizures.
However, the CBD must be obtained from the National Center for Natural Products Research at the University of Mississippi and have a THC content of no more than 0.5%.
Can I get CBD if I'm Not a Patient of the University of Mississippi?
Yes!
Thanks to the Farm Bill of 2018, industrial hemp CBD is legally available to people in all 50 states in America.
The Farm Bill of 2018 took industrial hemp off of the list of controlled substances. This means that farmers are now allowed to produce industrial hemp for research and commercial purposes.
Industrial hemp can be used to produce fuels, food, textiles, and extracts — including CBD!
Under these new laws, you should have no trouble tracking down a reliable source of industrial hemp CBD in Mississippi.
However, there are a few steps you should take to protect yourself from the shady companies trying to take advantage of uninformed customers.
Check out our guide below for buying high-quality CBD in Mississippi!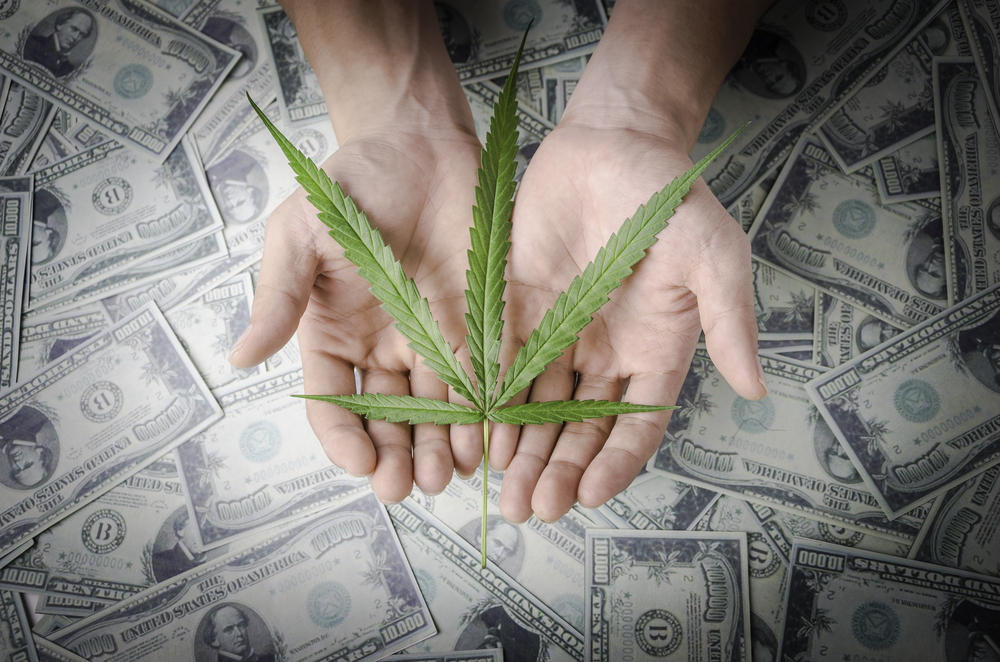 How to Buy High-Quality CBD in Mississippi
As the popularity of CBD increases, there are a lot of companies churning out low-quality and sometimes sketchy products.
Doing a little bit of research about the company can save you time and money. Follow these steps to ensure that you are getting a high-quality product every time!
Make sure that a third-party laboratory has tested the company's products. Ensuring this is the most important step in your search for CBD because these labs can verify that the advertised CBD content matches what's inside the bottle.
Never purchase from a company that makes extravagant claims about its products. CBD is an excellent health supplement that can treat many different symptoms. However, it's not going to regrow limbs. Any company claiming that CBD is a miracle drug is a company to avoid.
Double-check the THC content. If a company is selling products that contradict the law (AKA illegal), then what are the chances that it is complying with quality assurance regulations? This is especially important in Mississippi, where marijuana laws are strict and can lead to harsh penalties.
Full-spectrum CBD products are generally better than isolates. If a product is labeled as full-spectrum, that means that it's made using the entire plant. Using the whole plant means that other beneficial compounds, including terpenes and flavonoids, will be captured. Isolates only use bits and pieces of the plant, which means you may be missing out on these compounds.
If you can follow those steps, you are on your way to finding a great supplier for all your CBD needs!
Now for the exciting part — where do you buy industrial hemp CBD in Mississippi?
Introducing the Cannabinoids: CBD & THC
The main difference between legal and illegal hemp relates to the CBD and THC concentrations.
So what are CBD and THC?
CBD (cannabidiol) is a chemical compound found in marijuana that has many health benefits.
CBD is used to treat symptoms such as: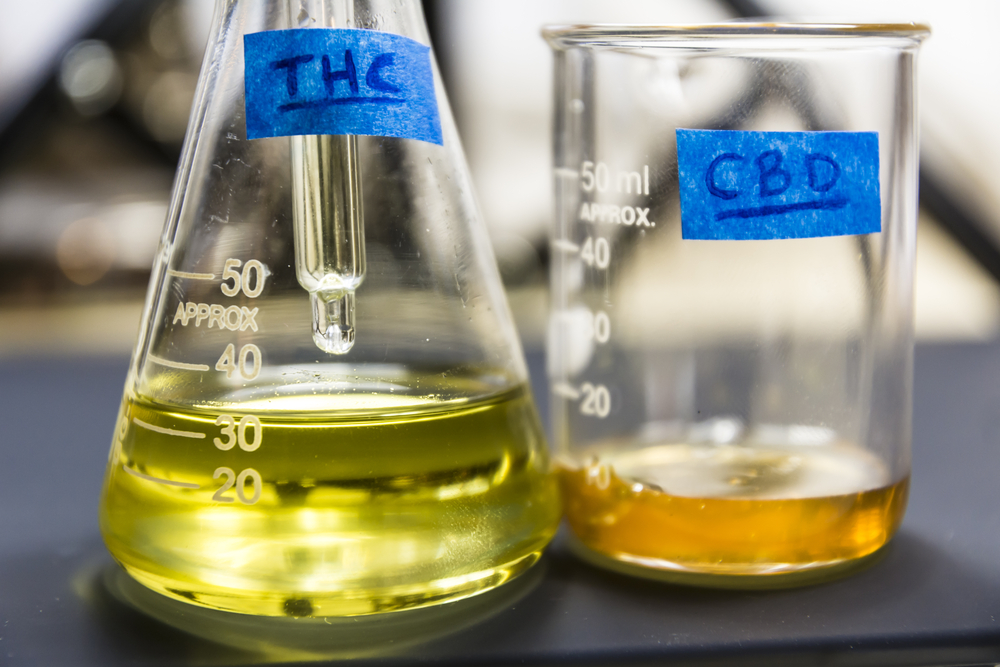 THC is the chemical that causes the "high" that marijuana is famous for.
CBD and THC can be separated, which means using CBD won't necessarily get you high. It mostly depends on the type of plant used to make your CBD.
CBD from a flowering marijuana plant will likely contain a higher dose of THC; this will probably get you high.
Industrial hemp generally contains less than 0.3% THC; this is so low that it shouldn't have any psychoactive effects.
By choosing industrial hemp CBD, you can take advantage of all the health benefits of CBD without feeling high.
Mississippi laws treat THC and CBD very differently. So, let's dive into the laws around marijuana in Mississippi.
Is Marijuana Legal in Mississippi in 2022?
In Mississippi, marijuana is illegal for both medicinal and recreational purposes. This is relatively typical for southern states, although the three states surrounding Mississippi (Alabama, Arkansas, and Louisiana) have limited medical marijuana programs.
The punishment for possession depends on your criminal history and the amount of marijuana you have.
If you have no criminal history, your first-time offense (as long as the total amount is under 30 grams) will get you a small fine of $100 to $250 depending on the discretion of the police.
Your second offense will get you a minimum of 5 and a maximum of 60 days in jail and a fine of $250 to $500. Repeat offenses cause fines and jail time to rise.
Over 30 grams and you are looking at a $1000 fine and up to a year in jail.
If the police catch you with any amount of marijuana inside a vehicle, that's 90 days in jail and an automatic 6-month driving suspension.
Possession of concentrates or hash is even worse. Possession of more than 0.1 gram of hash is a MANDATORY two-year jail sentence.
Bit of hash? Boom. Two years in jail — no questions asked.
Therefore, Mississippi is not a place you want to be caught with marijuana — especially if you're selling it.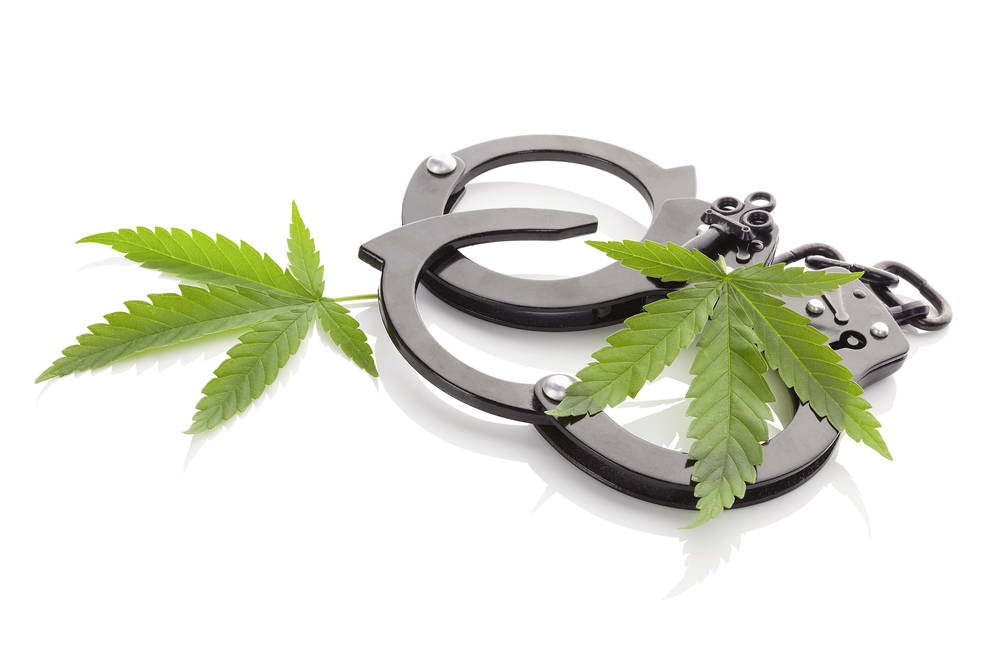 Selling under an ounce can get three years of prison time and a $3000 fine.
Now, hopefully, this doesn't apply to any of you, but I thought it's a good indicator of how Mississippi treats marijuana.
If you're 21 years of age or older and get caught with 10 pounds or more of marijuana, that's life in prison — no suspension or parole.
Wow. That's pretty heavy.
Why is Marijuana Punished so Severely in Mississippi?
Mississippi made a small step toward more progressive marijuana laws when it decriminalized possession of small amounts in 1979. Under these laws, first-time possession of fewer than 30 grams isn't a criminal issue.
Beyond that, Mississippi is far behind when it comes to its marijuana laws.
This is because marijuana is still treated as a Schedule 1 drug under the Federal Controlled Substances Act.
According to the Federal Controlled Substances Act, Schedule 1 drugs:
Have no accepted medical use in the United States
Are highly addictive
Cannot be used safely under medical supervision
It took a lot of time for any state to rethink this classification. The first state to decriminalize possession of small amounts was Oregon in 1973, over 30 years after the Federal Government started to crack down on marijuana.
Somewhat ironically, one of the Federal Government's primary marijuana growers is the University of Mississippi.
Affectionately known as Ole Miss, the University of Mississippi has been growing marijuana for research purposes for the Federal Government since 1968.
The marijuana from Ole Miss is famous because it's challenging to get your hands on it. Under the Compassionate Investigational New Drug Program, the Federal Government has authorized only four people to use the marijuana grown at Ole Miss for medicinal purposes.
Recreational Marijuana in Mississippi
Recreational marijuana in Mississippi is still illegal — and it doesn't look like that will change any time soon.
The Government has issued a few voter ballots to gauge the public's perception of marijuana in Mississippi, but so far, none of them have received enough votes to be put into law.
It seems like the average Mississippian isn't quite ready for legal marijuana.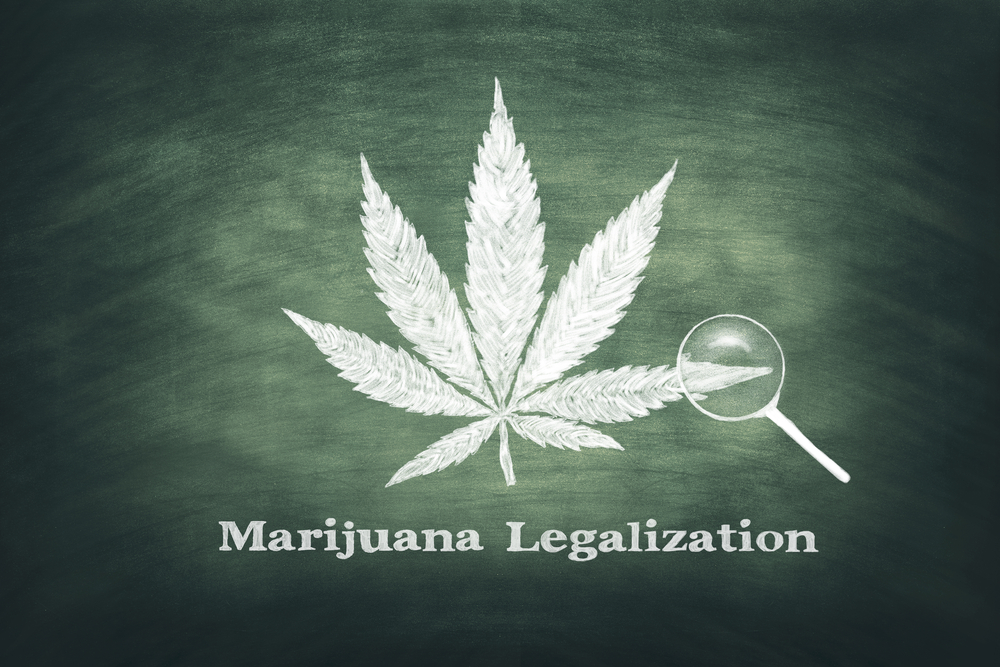 Is Delta 8 THC Legal in Mississippi in 2022?
Delta 8 THC is banned in Mississippi. It's one of many states that have decided to outlaw this cannabinoid, despite the fact that it's federally legal.
The reasons for this vary, but many feel delta 8's legality falls in a gray area. Why? Some say it's a synthetic cannabinoid (it's not; it occurs naturally), and others feel it's too similar to its isomer, delta 9 (THC).
Whatever the reason, states are quickly shutting down access to delta 8, leaving people without access to its benefits.
How to Buy Delta 8 THC
You can't buy it legally in Mississippi, and we highly suggest avoiding the black market. It's imperative that you buy delta 8 from a reputable source.
If you end up somewhere where you can buy it, look for third-party tests and customer reviews. Online vendors are the best source for delta 8, and there's no shortage of companies to choose from.
However, check out the following companies for the highest-quality delta 8 around:
Where Can I Buy CBD in Mississippi?
Industrial hemp CBD should be easy to find in Mississippi. If you are looking for CBD locally, a great place to start is in vape stores, head shops, and natural health outlets.
The most convenient way to purchase CBD in Mississippi is through a reliable online supplier.
1. Online Shops
Online stores offer the most extensive range of products and even better prices. CBD is in tinctures, lotions, creams, waxes, vape juice, and pet products!
If you're looking online, your favorite supplier should be able to get your CBD products out to your doorstep within a few business days.
One of the most significant benefits of shopping online is that you can easily do a background check on the company and ensure that it is legitimate. There are so many companies out there claiming to sell CBD when they are not.
You should be able to quickly track down more information about the company online, which may be difficult if you choose to shop in-store.
Lastly, shopping online is, by far the least expensive way to find quality CBD products. Online retailers can offer discount prices and special offers that you likely wouldn't find locally.
However, if you are one of the few people who would prefer to head to a store and take a look for yourself, check out our list below!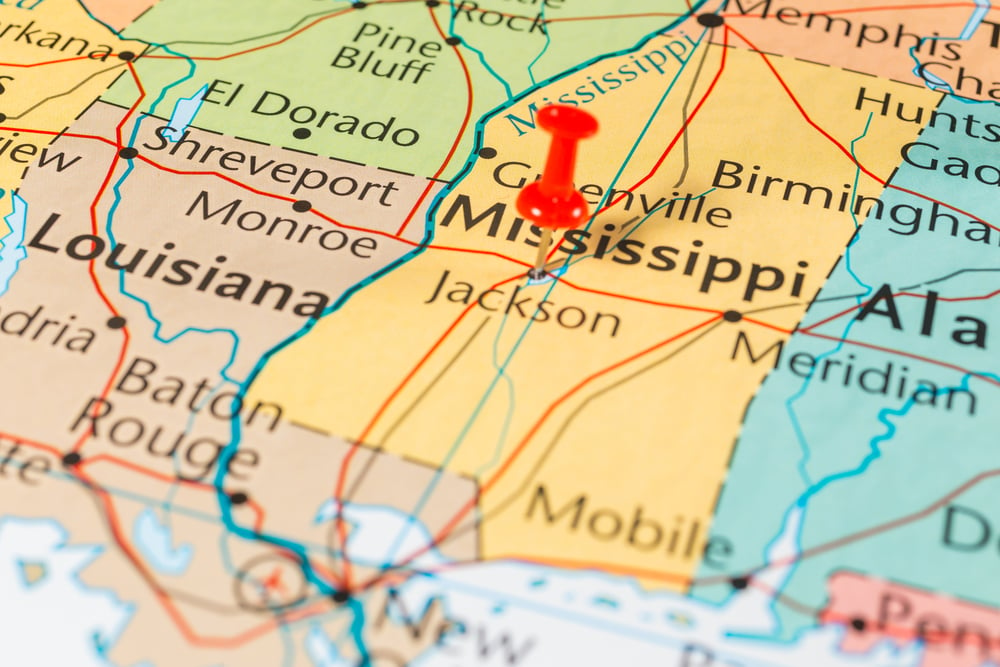 2. Local Stores
You should be able to find CBD locally without much trouble.
Even when shopping in-store, it's essential that you do your research on the company to make sure you are getting the real deal.
Remember that CBD products with a high THC content will be treated as marijuana concentrates and could, therefore, lead to a mandatory two-year jail sentence for those caught in possession of them.
Therefore, it's critical that you make sure your CBD is derived from industrial hemp!
Recommended CBD Retailers in Mississippi
These stores should have helpful employees who can point you in the direction of a reliable CBD supplier.
Jackson
Planet of the Vapes
Cool Vapes
Churchill Smoke Shoppe
Havana Smoke Shoppe
Gulfport
GC Vapors
The Vape Spot
No Smoke Just Vape About It
Smokey's
Ya Ya's
Your CBD Store
Southaven
Blue Whale Vapor
AVAIL Vapor
Mid South Vapors Southaven
Your CBD Store
VAPORWIZE
The CBD Store of Southaven
All of these stores should be able to answer your CBD questions. If you don't see your city on our list, your best bet is to ask down at your local vape store.
Otherwise, there are always quality industrial hemp CBD products available online.
Final Notes: Buying CBD Oil in Mississippi
Mississippi has some of the strictest laws on marijuana in the country. You don't want to be caught with it in the Magnolia State.
Although marijuana possession has harsh penalties in Mississippi, you may be able to access marijuana-derived CBD products through the University of Mississippi if you have severe epilepsy.
However, if you are looking to get industrial hemp CBD in Mississippi, you can easily find high-quality products through a reliable online store.
Until Mississippi's marijuana laws develop, it will be a long time before the average person can access marijuana-derived CBD products. In the meantime, get your hands on industrial hemp products for your CBD needs!