Buy CBD Oil in Nevada:
Is CBD Legal in Nevada in 2022?
YES! You can legally purchase CBD in Nevada. The laws change slightly depending on whether your CBD is marijuana-derived or hemp-derived. However, because marijuana is legal, you'll have access to both.
CBD made from a flowering marijuana plant may only be purchased from a licensed dispensary. This type of CBD is treated no differently than regular marijuana.
On the other hand, industrial hemp CBD contains only trace amounts of THC and won't get the user high. This type of CBD is legal to purchase, thanks to the Agricultural Act of 2018.
The Agricultural Act of 2018 removed industrial hemp from the list of Controlled Substances, where it was previously treated similarly to LSD or heroin.
This change allows farmers to produce industrial hemp for research and marketing purposes. It can be used to make paper, clothing, food, fuel, and CBD.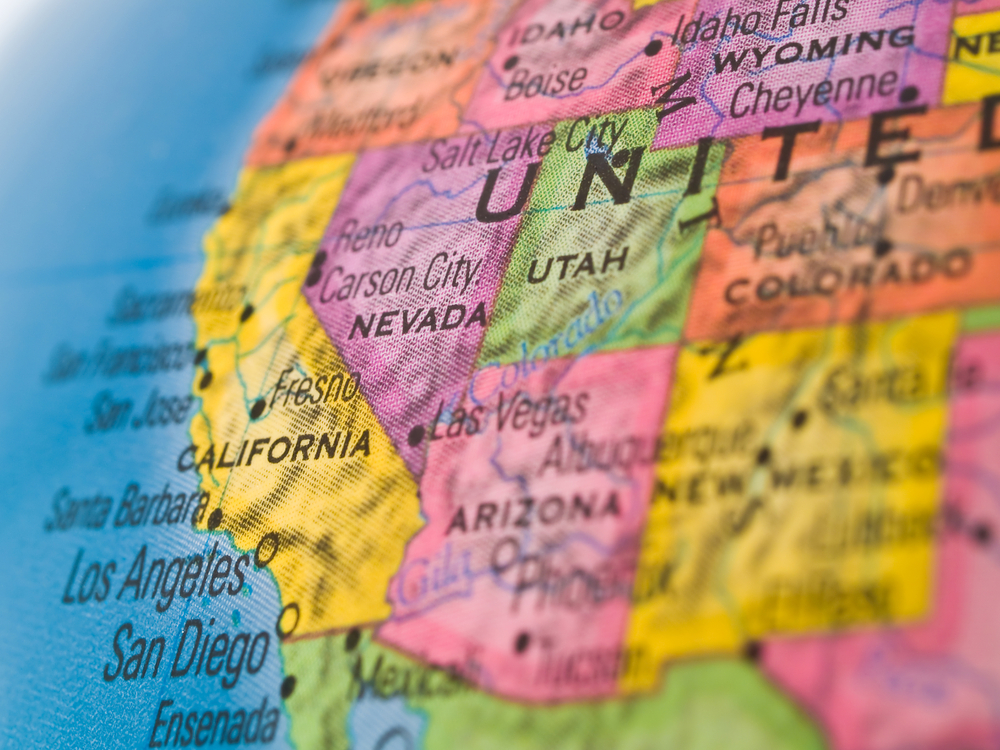 How to Find Quality CBD in Nevada
CBD is widely available online and in-store in Nevada.
It's important to know that the CBD industry is relatively new and quickly growing. There are a ton of companies that are producing low-quality CBD to make a quick buck off of the hype.
Luckily, there are a few ways to tell if a company is producing sketchy CBD.
The first thing you should do is make sure that the CBD has been tested by an outside lab. This is by far the easiest way to tell if a company is being truthful about its products or not. These labs can verify that the CBD in the container is the same as the amount advertised.
Next, make sure that you're buying full-spectrum products; these include additional compounds, like terpenes and flavonoids, that help CBD do its job. CBD made using only parts of the marijuana plant may not contain these helpful ingredients.
Lastly, avoid any company that makes outrageous claims about CBD; this is a massive red flag. CBD can help with your overall health, but it's not going to cure cancer. If a company advertises CBD as a cure for everything, it is likely preying on uninformed customers. Don't give it your business!
By following these steps, you'll be on the way to finding a reliable CBD supplier. It can be harder to double-check these steps if you're purchasing CBD over the counter, however, so be extra cautious when buying in-store.
Where to Buy CBD in Nevada
Generally, you're better off making your purchase online with a trustworthy company. You shouldn't have any trouble finding CBD locally in Nevada, but it's difficult to know if you're getting a good product.
Regardless of where you end up buying your CBD, always do your research before handing over your money.
You've found yourself here, so I trust you to make the right decision.
Online Shops
Shopping online for CBD is almost always more convenient than running around comparing prices and products.
If you shop online, you are opening the door to hundreds of products at competitive prices. You can easily compare your different options with a few clicks. It saves you a ton of time when you don't have to go to three or four stores to find the products you're looking for.
CBD found online is almost always cheaper than that found in-store. Online stores can offer discount deals or special offers that your local shop won't be able to beat. Therefore, you're saving cash every time you place your order online.
Usually, your products can be sent to your door within a few business days.
However, there is something to be said about seeing products in person. If you would prefer to head to a local shop and take a look for yourself, check out our list below of places you should be able to find quality CBD in Nevada!
Is Marijuana Legal in Nevada in 2022?
Yes! Nevada is one of the best places to be in the United States if you're interested in marijuana. The Silver State has legalized marijuana for both medical and recreational purposes.
Nevada first banned marijuana in 1923, and it took nearly 75 years before any progress happened. In 1998, the Government proposed the Nevada Medical Marijuana Act to the public. The act would make medical marijuana available to patients who were suffering from severe medical conditions.
It passed with 59% of Nevadans voting yes. To pass as law, the Nevada Medical Marijuana Act needed to get approval in consecutive elections. It was posted again in 2000 and received a 65% yes vote.
Nevadans were ready for medical marijuana, but it would take over a decade before the implementation of the program.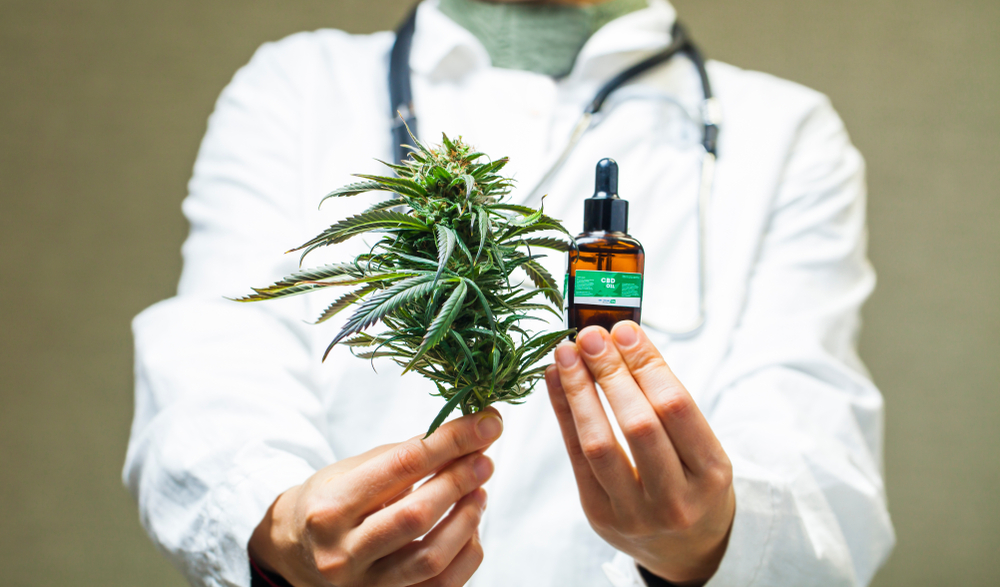 Medical Marijuana in Nevada
Under the Nevada Medical Marijuana Act, approved patients may possess up to 2.5 ounces of marijuana or the equivalent of edibles and extracts.
Although it was legal to possess medical marijuana way back in 2000, patients had no way of legally accessing their medication. In 2013, the Nevada Government finally put forward legislation that allowed companies to produce and sell medical marijuana.
Nevada's first legal, medical marijuana dispensary opened on July 31st, 2015. Silver State Relief opened its doors to the public, and medical marijuana was accessible to those in need.
How Do I Get a Medical Marijuana Card in Nevada?
To qualify for a medical marijuana card in Nevada, you must be at least 21 years old and a resident of Nevada. If you're a minor, you will require a signature from your parent or guardian.
If you're applying to be a medical marijuana patient in Nevada, you must have one of the following medical conditions:
AIDS
Cachexia
Persistent muscle spasms
Any other condition for which your doctor believes medical marijuana would be a reasonable treatment
To apply for a medical marijuana card in Nevada, you must fill out the Nevada Medical Marijuana Registry application and submit it to the Public and Behavioral Health Division. 
When the Division of Public and Behavioral Health sends you an application, you'll need to provide proof that your doctor has diagnosed you with a chronic medical condition.
Out-of-state medical marijuana cards are accepted in Nevada.
Growing Medical Marijuana in Nevada
Approved patients may grow up to 12 marijuana plants in certain circumstances.
You're allowed to grow marijuana if you register your address and live further than 25 miles from the nearest dispensary.
However, you may be able to get an exemption from this rule if you're growing specific strains of marijuana that you cannot get at your local dispensary.
Recreational Marijuana in Nevada
On November 8th, 2016, marijuana was legalized for recreational purposes in Nevada. Recreational marijuana customers can purchase up to an ounce of prepared marijuana or an eighth of concentrates at one time.
You're also allowed to gift up to an ounce of marijuana or an eighth of concentrates. Personal sales are still illegal.
You must consume marijuana on private property. If you're caught smoking in public, you can receive a fine of up to $1000 and even a six-month jail sentence.
The rules for growing marijuana are similar to those for medical marijuana patients.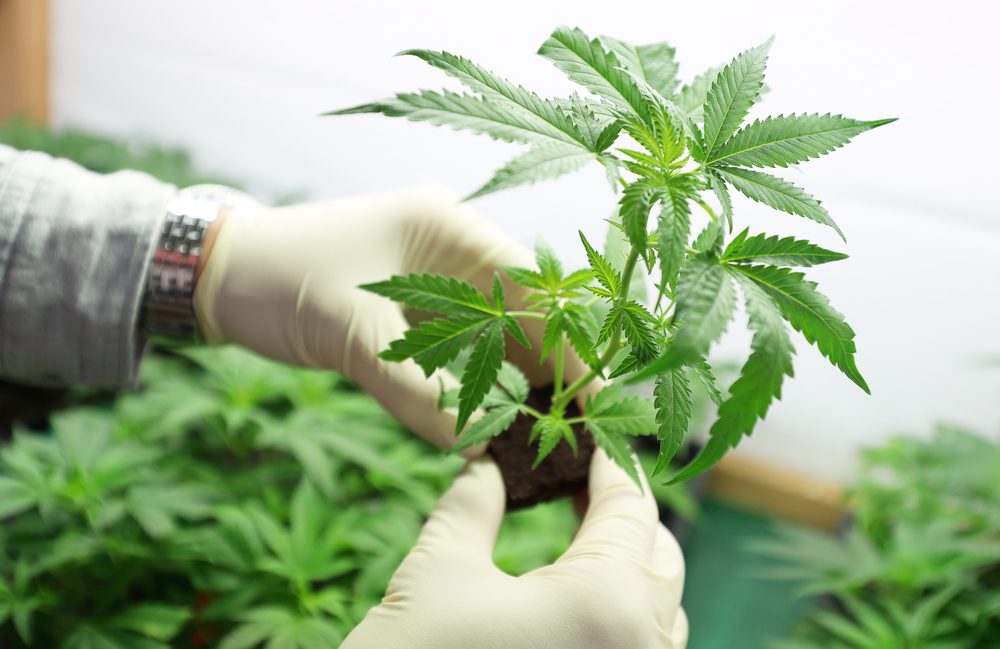 If you're a recreational user, you may grow marijuana if:
You're further than 25 miles from the nearest dispensary.
Your plants are out of public view and in a secure location.
You have less than six plants per person in the household (up to a maximum of 12 plants).
You own the property or have permission to grow marijuana from the owner.
Note: You can't grow marijuana if you live in the city of Las Vegas.
Violating any of these conditions can lead to fines. Your first offense will earn you a $600 fine. Penalties increase on subsequent offenses and become a felony on your fourth.
Additionally, driving under the influence of marijuana is illegal and will be treated the same as alcohol.
The penalties for driving high are severe and can include up to six months in jail, a $1000 fine, and a mandatory driving school program.
However, if you use some common sense, you shouldn't have any trouble with the law in Nevada.
Is Delta 8 THC Legal in Nevada in 2022?
Nevada has banned delta 8 THC, making it one of many states that have legalized marijuana but put its foot down with delta 8. The laws can be confusing, so always check local laws. 
D8 is less potent than delta 9 THC, the cannabinoid in marijuana that causes the high. Many people say the high is mellow and calming. Delta 8 does many of the same things delta 9 does, such as increase appetite and reduce pain and nausea. 
Buying Delta 8 THC in Nevada
Unless Nevada changes its laws soon, you won't be able to buy delta 8. However, it still helps to know what to look for when the time comes. 
CBD and delta 8 are both unregulated cannabinoids that draw a large market. As such, many companies try to scam people by selling adulterated or low-quality products. 
By applying the same rules we gave you for CBD, you can avoid the bad companies and find potent and safe delta 8.
Check out the following companies for the highest-quality delta 8 around:
Third-party tests and customer reviews are the first things to look for, but always be aware of other warning signs. 
Recommended CBD Retailers in Nevada
Las Vegas
Reef Dispensaries
Las Vegas ReLeaf
Pisos
TruVape
Breaktime Vape Shop
Still Smoking Vapor & Smoke Shop
Vape Street Las Vegas
Reno
Sierra Well
Reef Dispensaries
Nevada Vapor
WooCana CBD Oil Reno
The Dispensary NV
Knuckle Dusters Vapor
Henderson
Essence Cannabis Dispensary
Nevada Made Marijuana
Smoke Vapor CBD Shop
Vapor Rage
Henderson Vapor
LV Smoke & Vapor – CBD Kratom Shop
All of these shops should have knowledgeable employees who can answer all your CBD questions.
If you don't see your city here, head into a nearby dispensary or vape shop, and they can point you in the right direction. Otherwise, save yourself time and money by shopping online.
Final Verdict: Buying CBD in Nevada
Nevada is one of the country's best places to be for everything marijuana. Since the state implemented marijuana programs for both medicinal and recreational use, CBD has been legal and widely available in every city.
We always recommend shopping with a trustworthy online supplier; this is by far the easiest way to get your hands on high-quality CBD in Nevada.
In conclusion, the most important thing is that you do your research before handing out your hard-earned cash. Whether you decide to shop online or in-store, informed purchases are good purchases.