Where To Buy CBD Oil In Massachusetts:
Is CBD Legal in Massachusetts in 2022?
Yes, CBD is legal to purchase and consume in Massachusetts.
However, there are two major types of CBD, and they are treated slightly differently under the law.
The first kind comes from flowering marijuana plants. This CBD contains a considerable amount of THC and will cause the "high" associated with marijuana.
Marijuana-derived CBD is still considered a Schedule I drug and is illegal under federal law. Although you likely won't get into trouble for possessing this type of CBD in Massachusetts, it's good to be aware that it is in a bit of a legal gray area.
The other kind of CBD comes from industrial hemp plants. This CBD has almost no traceable THC content and is legal to possess in every state.
Under the Agricultural Act of 2018, products made with industrial hemp are no longer considered marijuana under the Controlled Substances Act. Farmers are now able to legally grow industrial hemp to make fuel, food, clothing, paper, and extracts — including CBD.
How to Buy CBD in Massachusetts
Finding a reliable source of CBD in Massachusetts should be easy. If you have a medical marijuana certificate, swing by one of Massachusetts' established medical marijuana dispensaries.
Although there are currently only a few recreational dispensaries open in Massachusetts, you should be able to find industrial hemp CBD in vape stores, head shops, and natural health outlets without too much trouble.
IMPORTANT: The current regulations around CBD are loose and quickly changing. Therefore, many products found online and in-store may be of low quality.
Don't let these shady companies take advantage of you. Here are a few tips to get the best quality CBD products available on the market.
Advice for Buying Quality CBD in Massachusetts
1. Try to Find Full-Spectrum CBD
Full-spectrum CBD is produced using the entire plant and, therefore, contains other valuable compounds in addition to CBD. If the CBD is produced using only bits and pieces of the plant, you could be missing out on the benefits of terpenes and flavonoids.
2. Don't Trust Companies that Claim CBD Is a Miracle Drug
People claim to have success with CBD for many symptoms, including pain, nausea, seizures, and inflammation. It won't repair broken bones. Don't trust a company that makes outlandish claims.
3. Always Purchase from Companies that Have Had Their Products Tested by an Outside Lab
Third-party labs can ensure that the advertised CBD content matches what is actually inside the product. They can also test for dangerous chemicals or unnecessary solvents.
4. Don't Buy the Cheapest Product You Can Find
There is a good reason why CBD can be expensive. If it is made using high-quality plants, following the law, and using CO2 extraction, it won't be cheap. Therefore, if you purchase the lowest-price CBD on the market, you're asking for trouble.
Don't be afraid to take your time when searching for a reliable CBD source. There are a lot of fakes out there who are trying to make an easy dollar off of uneducated customers.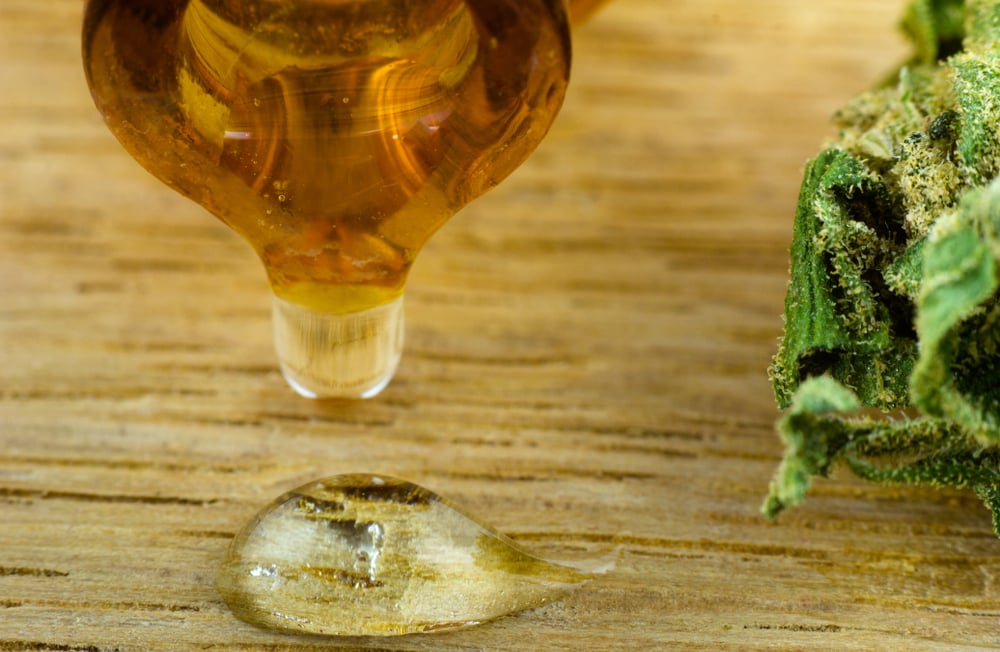 Why You Should Always Buy CBD Oil Online
The most convenient way to find high-quality CBD for a reasonable price is to buy it online. 
Online suppliers offer the most variety so you can find the right CBD solution to your problem. CBD can be found in many different forms, including tinctures, creams, waxes, vape e-liquids, balms, and lotions.
The fastest way to compare all these different products is online. It saves you from running around from store to store, trying to find that perfect product you bought two months ago.
If you buy online, you always know where to go for your next batch. Usually, these online stores can get your products out to you within a few business days.
Most of all, you will save money by shopping online! Online retailers can offer you discount deals for buying in bulk or special offers on new products.
If you are someone who prefers to shop in person, however, then Massachusetts is one of the best places to be. As more recreational dispensaries get approved, you will be able to find reliable CBD products sold over the counter.
In the meantime, let's look at a few places that can help you out with your CBD needs until then.
See if you can find your city on our list of local CBD suppliers in Massachusetts below!
Is Marijuana Legal in Massachusetts in 2022?
Marijuana is fully legal in Massachusetts.
Massachusetts was the very first state in America to restrict the sale of marijuana. In 1911, Massachusetts made it illegal to sell "Indian hemp."
How do I get medical marijuana in Massachusetts?
Medical Marijuana
The Government first introduced medical marijuana in Massachusetts in November 2013. The people had spoken.
Over 63% of voters approved question 3 (known as the Massachusetts Medical Marijuana Initiative), which opened the door to medical marijuana for Massachusetts residents.
Under the Massachusetts Medical Marijuana Initiative, you may be eligible for a certificate if you:
Have a debilitating medical condition
Are a current resident of Massachusets
Are 18 years of age or older
Can provide a doctor's recommendation
Eligible Debilitating Medical Conditions Include the Following:
AIDS / HIV
Hepatitis C
Any other debilitating illness as determined by your doctor
To receive a doctor's recommendation, you must be able to prove that you have a legitimate history with that particular doctor. This is to prevent people from playing the system to get a medical marijuana certificate.
You're required to register with the Medical Use of Marijuana Program to get a medical marijuana ID. You must keep this ID card with you at all times whenever you're in possession of marijuana.
There's a $50 fee to register and receive your card.
Once you're approved for a medical marijuana card, you're able to purchase up to a 60-day supply (up to a maximum of 10 ounces) from a licensed dispensary.
However, your doctor may be able to recommend more than this limit if necessary.
As long as you have your medical marijuana ID on your person, you're legally allowed to transport 10 ounces at any one time.
What are the laws regarding recreational marijuana in Massachusetts?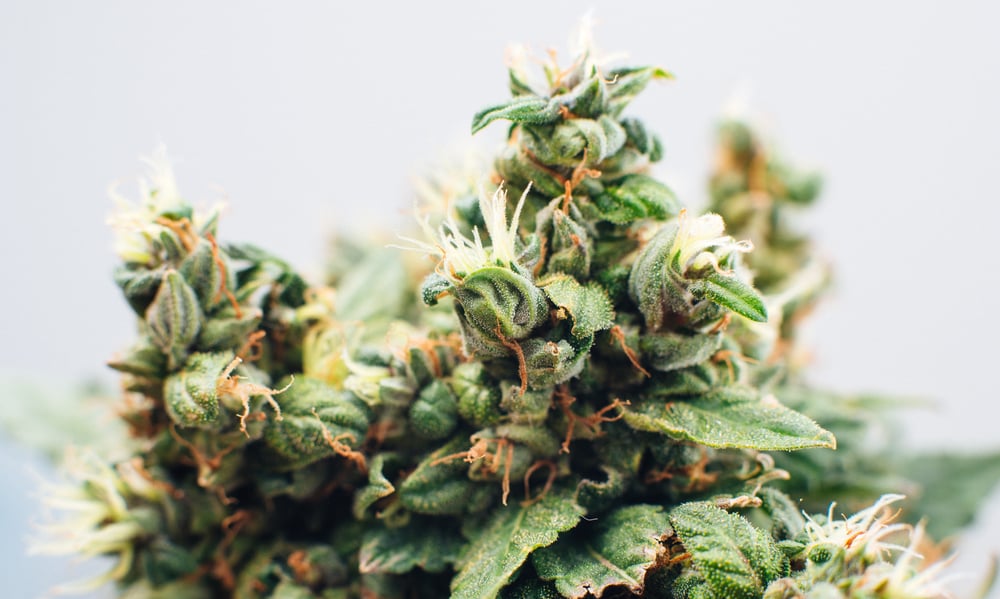 Recreational Marijuana
Massachusetts voters passed a ballot initiative in 2016 that legalized recreational marijuana use. Under these new laws, it became lawful to transport up to an ounce of marijuana or five grams of concentrate at any one time for people 21 years of age and older.
Additionally, you may have as much as ten ounces at home.
However, even though it's legal, marijuana can't be consumed in public.
As a bonus, you are legally allowed to grow up to six marijuana plants at home and gift up to an ounce of marijuana to another adult.
The keyword here is "gift."
You can still get into trouble for selling marijuana.
Is Delta 8 THC Legal in Massachusetts in 2022?
Delta 8 THC is illegal in Massachusetts. 
Massachusetts joined the ranks of states to ban D8 despite their lax marijuana laws. 
It might not seem like a big deal — after all, you have access to the "real" stuff. For some people, it is a big deal. Not everyone likes the strong psychoactive effects of marijuana, especially those who already deal with anxiety. 
Eventually, these states will likely loosen up, but you'll have to enjoy what you do have access to until then.
How to Buy Delta 8 THC
If there comes a time when you do get to buy it, you need to be just as careful as you do when purchasing CBD. Local shops will probably lack the necessary proof of quality (third-party tests), and it's best to stay away from them. 
You need to be careful when shopping online, too. Not every vendor tests their products. The biggest difference is that it's easier and quicker to see if they do or not. Honest companies have the test results available. 
Check out the following companies if you get a chance to try delta 8:
These three companies have risen to the top and prove over and over why they deserve to be there.
Recommended CBD Retailers in Massachusetts
Patriot Care Boston
The Holistic Center
BLUEMOON SMOKE
Boston Smoke Shop
The Kush Groove
Worcester
Canna Care Docs
Cultivate
GreenWay
Vape Lounge
Madvapes
Owl Shop Of Worcester
Springfield
Voltage Vape Shop
 Big Cloud Vape Shop
GreenWay
Hashbury Headshop
Buckeye Bros
All of these stores should be able to point you toward a great source of CBD. The staff will be generally helpful and knowledgeable, but always make sure to double-check the companies behind over-the-counter CBD.
If you don't see your city on our list, make sure you take a look online!
Final Notes on Buying CBD in Massachusetts
Although Massachusetts was the first state to ban the sale of marijuana back in 1911, it has seen the error of its ways. The Bay State is quickly becoming a leader when it comes to progressive and modern marijuana laws.
CBD is widely available for purchase in Massachusetts. Keep yourself up to date with the changing climate around CBD, and you will have no problem tracking down a reliable source for all your needs.
It's easy to find a reliable source of CBD locally. However, we recommend buying CBD online because it's generally more convenient and cheaper than shopping in-store.