Buy CBD Oil in Arkansas:
Is CBD Legal in Arkansas in 2022?
CBD can come in different forms. The first, as mentioned before, is derived from industrial hemp. Under the Agricultural Act of 2014, industrial hemp is a legal agricultural commodity.
You can also get CBD made from flowering marijuana plants; this generally contains THC, which causes the high associated with marijuana.
Industrial hemp CBD usually does not contain enough THC to get the user high. More people are turning to industrial hemp CBD as a health supplement to gain its benefits without the buzz.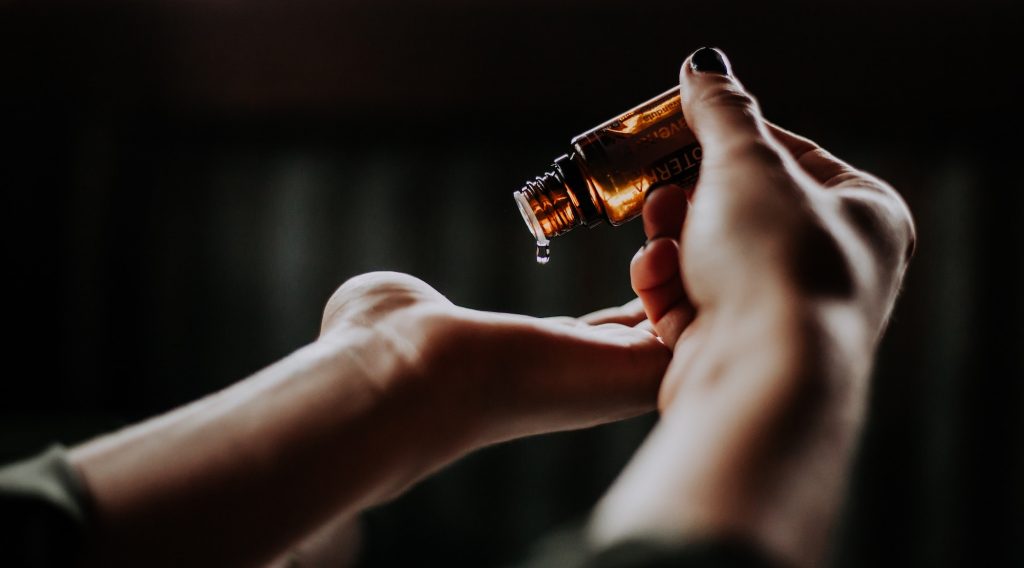 However, the Arkansas Government is actively searching for ways to use industrial hemp. In 2017, it introduced Act 981 (also known as The Arkansas Industrial Hemp Act), which permits universities, farmers, processors, and researchers to investigate new applications for hemp.
Some of the possible applications include food, clothing, fuel, paper, and plastic.
Act 981 also made it legal to purchase CBD in Arkansas as long as it contains less than 0.3% THC. You do not need a doctor's prescription for these products.
You are allowed to buy CBD with a higher THC content as well, but you will need to first apply for a medical marijuana license with a doctor's recommendation.
There are many products available online to suit all of your CBD needs. The CBD industry is growing and continually changing, which can make it difficult to know which is the right product for you.
There are a few steps you can take to protect yourself from misinformation and false claims about CBD. Read our guide below to make sure you get the best CBD available in Arkansas.
How to Buy CBD in Arkansas
New laws and regulations are continually introduced in the CBD industry. This can make purchasing CBD a little confusing, but there are a few things you can do to make your shopping experience straightforward and easy.
Whatever option you choose, make sure you do the following before committing to a purchase:
Always make sure a third-party lab has tested your CBD products. Some companies are taking advantage of uninformed customers and selling items that contain little to no CBD. A third-party lab can tell you if your product contains the same amount of CBD as advertised.
Some companies claim that their products will cure anything under the sun. If a company is making crazy statements about its products, it's a good idea to avoid them. There are many benefits to CBD, but it's not going to make miracles happen.
If you take the time to make an informed decision, you can save yourself a lot of cash by avoiding those companies selling fake products. Buying CBD in-store makes it difficult to double-check these factors before committing to a product.
Purchasing CBD online in Arkansas has never been easier or more convenient. You're only a few clicks away from getting CBD sent straight to your door.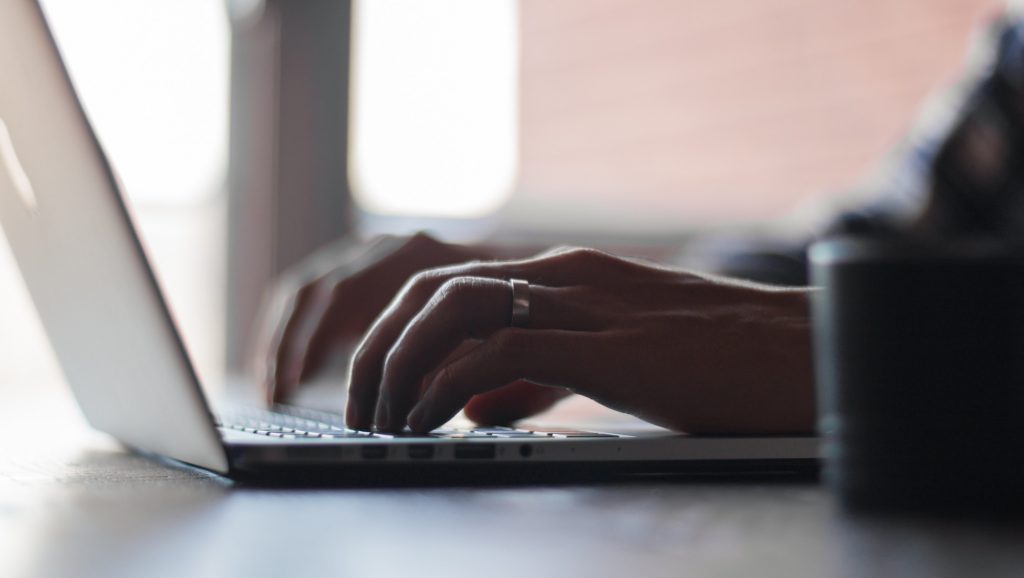 Online Shops
Generally, the most convenient way to buy CBD in the state of Arkansas is through a dependable online store. Purchasing online allows you to compare different products from the comfort of your home quickly. It's also the safest way to buy since you can look for third-party tests and verify the quality.
Shopping online also allows you to quickly research the different types of CBD and ensure you are getting the most bang for your buck.
Online stores usually have better deals than those found in-store — offering quality products for less money.
Remember, CBD products containing less than 0.3% THC are legal to purchase without a doctor's prescription. This means you don't need to worry about getting into trouble for buying CBD online.
However, if you'd prefer to shop in person, you can visit one of your local vape retailers, head shops, or health stores.
Local Stores in Arkansas
The state of Arkansas has licensed dispensaries, but if there's no dispensary near you, you may be able to find CBD in other places, including vape stores, head shops, or health supplement retail outlets.
Due to the cost of running a traditional brick-and-mortar shop, CBD products found in-store are generally more expensive than those found online. The selection is usually lacking, as well. You'll generally have better luck shopping online.
Is Marijuana Legal in Arkansas in 2022?
Marijuana laws vary quite a bit from state to state.
As more people turn to marijuana as a medical treatment, and new research is published in the scientific community, the laws continue to change.
In Arkansas, possession of small amounts of marijuana can lead to jail time. If caught with a small amount (less than 4 ounces), you can face up to one year in prison and a fine of $2500.
If caught with more than 4 ounces, you might be spending the next six years in jail and receiving a $10,000 fine.
However, there is hope!
In 2016, Arkansas voters approved the Arkansas Medical Marijuana Amendment. The amendment made it possible for people to apply for a medical marijuana license if they suffer from one or more of the conditions listed below.
Eligible Conditions for Medical Marijuana in Arkansas:
Positive status for HIV/AIDS
Hepatitis C
Tourette's syndrome
Cachexia or wasting syndrome
Peripheral neuropathy
Intractable pain which is pain that has not responded to ordinary medications, treatment or surgical measures for more than six months
Severe nausea
Seizures including those related to epilepsy
Severe muscle spasms including those specific for multiple sclerosis
To obtain a medical marijuana license, you must apply to the state, be a resident of Arkansas, and have written certification from a licensed doctor. The application fee is $50.
If you're a member of the Arkansas National Guard & the United States Military, you aren't authorized to obtain a medical marijuana card.
Once you have obtained a medical marijuana license, you may possess up to 2.5 ounces for personal use. Unfortunately, it's currently not possible to grow marijuana at home if you live in Arkansas.
If you're able to obtain a medical marijuana license, you can only consume marijuana on private property. Also, you can't knowingly consume marijuana near anyone under the age of 18.
You can purchase medical marijuana at any of the state-licensed dispensaries.
Is Delta 8 THC Legal in Arkansas 2022?
Delta 8 THC is not legal in Arkansas.
This cannabinoid is a great alternative for those that need medical marijuana (or like it recreationally) but don't have legal access to it. However, some states have banned it.
Because it's an isomer of delta 9 THC, it's similar in effects — the good and the bad. It can increase appetite, reduce or eliminate nausea and pain, and help people relax.
How to Buy Delta 8 THC in Arkansas
For now, this isn't an option. But, if it ever is, head online first. Apply the rules that you use for CBD. Delta 8 can be dangerous if not produced correctly, so make sure you choose a reliable source.
The following companies have some of the best delta 8 nationwide, so check them out first.
Reviewing third-party tests and customer reviews will help you find the best.
Recommended CBD Retailers in Arkansas
Little Rock
Vapor World Little Rock
Rogue Vapers
Puffin Stuff
The PARTHENON
Healing Hemp of Arkansas
Fayetteville
White Oak Vapor
Smooth Vapes
Matchbox Smoke Shop
Smoke Shop & Vape Tobacco
Fort Smith
The Vapor Station
Fort Smith Vapor Co.
Vapor World Ft Smith
Glass Smoke Boutique
Cloud 9 Fort Smith
Jonesboro
Vapor Six 27
Razor Vapes Jonesboro
The PARTHENON Jonesboro
Vape & Sizzle
Final Notes on Buying CBD in Arkansas
Arkansas is slowly making progress with marijuana. It's possible to purchase CBD legally in the state, but you are likely better off doing so online, rather than chasing down a local supplier.
CBD products found online are generally less expensive and more reliable than the products found in-store. However, remember to ensure a third-party lab double-checks your products.
Keeping yourself up to date with the latest information on local laws and new developments in the CBD industry will help you protect yourself from companies selling fake products.
Once all dispensaries start operating, there will be a few more options for finding your favorite CBD products locally.
Therefore, if you're looking to get CBD sent straight to you before then, find yourself a trustworthy online source for all your CBD needs.