Where To Buy CBD Oil in Illinois:
Is CBD Legal in Illinois?
Yes, anybody above the age of 21 can buy CBD products in Illinois.
If you don't have a medical marijuana license, you're still able to buy industrial hemp CBD products, which can be found easily online or over the counter in many local stores.
One of the major differences between marijuana and hemp-derived CBD is that industrial hemp doesn't contain enough THC to get you high.
It's important to remember that the CBD industry is mostly unregulated. Therefore, many of the products found in-store may contain unwanted contaminants or significantly less CBD than advertised.
Don't let these sketchy companies take advantage of you — always educate yourself about the products before you buy.
Guide to Buying CBD in Illinois
There's a vast number of CBD providers in the market. It can be difficult to tell who is legit and who is selling fake products.
If you're looking to get high-quality CBD every time, there are a few steps you can take to avoid the scam artists.
How to Avoid Sketchy CBD Companies
1. Look For Third-Party Testing
Any respectable company will have third-party lab results displayed somewhere on its website. Some companies will forge these test results, so take a close look for any signs of photoshopping. If a company can't produce test results, don't give it your money.
2. Opt for Full-Spectrum CBD Products
You might see two types of CBD during your search. The first, called isolates, are produced using only bits and pieces of the hemp plant. These are okay, but you'll likely be missing out on a lot of other beneficial cannabinoids that help CBD do its job quickly. Full-spectrum products are made with the entire hemp plant; therefore, you can reap the benefits of compounds such as terpenes and flavonoids.
3. Avoid CBD Companies That Claim it to be a Miracle Drug
The companies that are making these claims are probably preying on uneducated customers and likely selling low-quality products. CBD is a wonderful health supplement that has many benefits, but it's not going to cure cancer.
If you're feeling ready to make a purchase, read on below for advice on buying CBD online and in-store.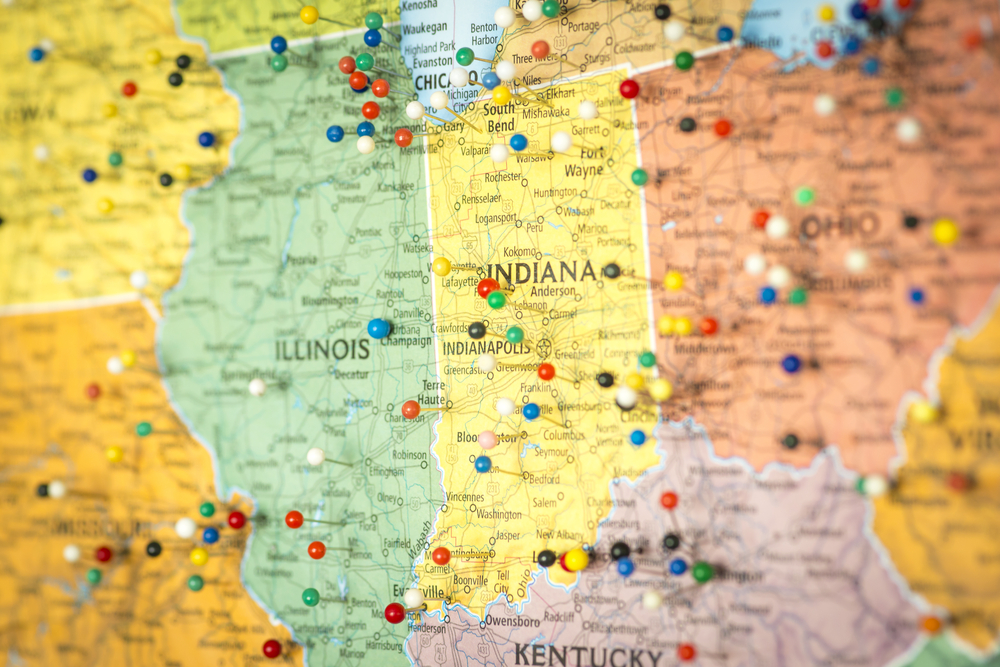 Is Marijuana Legal in Illinois?
Yes, on June 25, 2019, Gov. J.B. Pritzker signed the HB 1438 into law, legalizing possession of recreational marijuana for adults at 21 years of age and older.
Marijuana is listed as a Schedule 1 drug by the Federal Government. Under federal law, marijuana is treated the same way as meth, heroin, and LSD.
When it comes to marijuana, individual states and the Federal Government usually don't see eye to eye. As of 2018, 33 states have legalized marijuana for medicinal use, and 11 have legalized it for all purposes, including recreational use.
Marijuana Possession Penalties in Illinois
The first step towards complete legalization was made when the state decriminalized possession of small amounts of marijuana.
Then Illinois Gov. Bruce Rauner decriminalized possession of up to 10 grams of marijuana on July 29, 2016. Under the new law, possession of 10 grams or less was punishable only by a fine of $100 to $200. Previously, the same amount of weed could have resulted in up to six months in jail with a penalty of $1500.
Before this law came into effect at the state level, the city of Chicago had introduced municipal legislation in 2012 that made possession of up to 15 grams of weed a civil infraction, resulting in a fine of $250 to $500.
The new state law didn't override the local laws.
In June 2019, Illinois became the 11th state to legalize recreational marijuana. With 66 to 47 votes in favor from the state representatives, the new legislature passed. The law now authorizes possession of marijuana for personal use and deletes previous minor convictions related to the cannabis plant.
As an Illinois resident, you could purchase up to 30 grams of marijuana from licensed stores. You could also possess up to 500 milligrams THC in marijuana-infused products and no more than 5 grams of concentrated products.
If you're not a permanent resident of the state, you shouldn't possess more than 15 grams of marijuana.
After 30 grams, possession is a felony that can lead to one to three years in jail and a maximum fine of $25,000.
Driving under the influence of marijuana can lead to a DUI. Under the current laws, you can be charged with a DUI if you have more than 5 nanograms of THC in your blood or 10 nanograms in your saliva.
Overall, Illinois has some of the better laws regarding marijuana in the United States.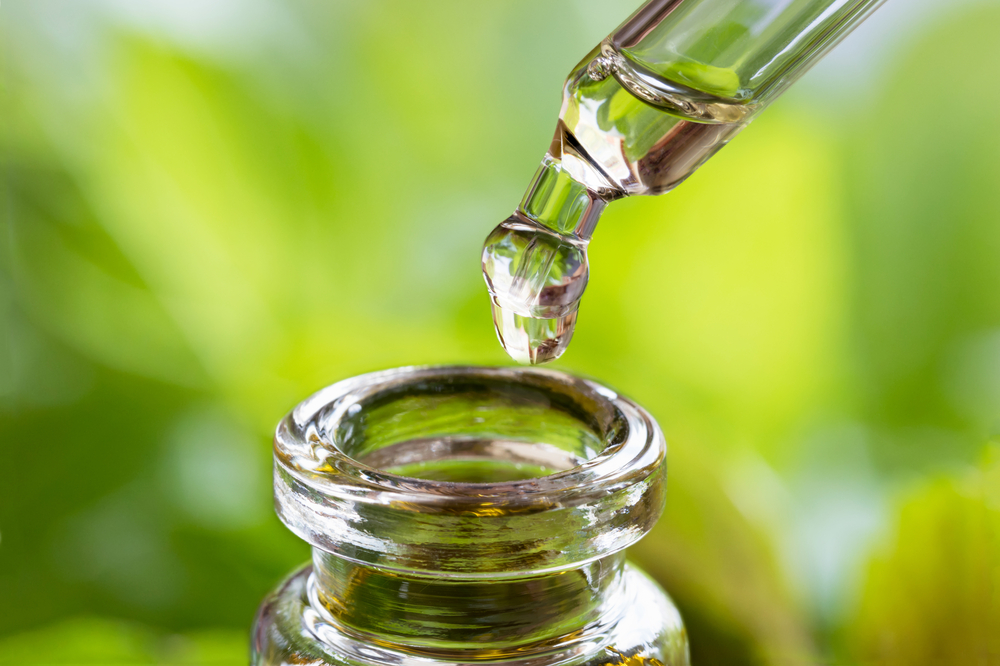 Medical Marijuana in Illinois
In 2013, Illinois passed the Compassionate Use of Medical Cannabis Act, which made it legal for people suffering from certain severe medical conditions to purchase and consume marijuana.
As of July 31, 80,035 patients had been approved for the medical marijuana program.
If you're interested in using medical marijuana in Illinois, you'll have to fit a few criteria.
You are legally allowed to purchase marijuana in the state of Illinois if you suffer from one of the following medical conditions:
HIV/AIDS
Spinal cord disease and injury
Arnold-Chiari malformation and syringomyelia
Cachexia/wasting syndrome
Causalgia
Chronic inflammatory demyelinating polyneuropathy
Complex regional pain syndromes type II
Dystonia
Hepatitis C
Hydrocephalus
Interstitial cystitis
Lupus
Muscular dystrophy
Myasthenia gravis
Myoclonus
Nail-Patella syndrome
Neurofibromatosis
Reflex sympathetic dystrophy
Residual limb pain
RSD (complex regional pain syndromes type I)
Sjogren's syndrome
Arachnoiditis
Fibrous dysplasia
Hydromyelia
Post-concussion syndrome
Rheumatoid arthritis
Syringomyelia
Tarlov cysts
Traumatic brain injury
Spinocerebellar ataxia
Terminal illness
Tourette's syndrome
If you have one of the many qualifying conditions, you may apply for a medical marijuana license if you:
Are 18 years of age or older
Have a doctor's approval
Are a resident of Illinois
The cost to apply for a medical marijuana card is $100 for one year, $200 for two years and $250 for three years.
Once you have obtained a medical marijuana license, you are free to purchase CBD through an online retailer or from a local dispensary.
As a patient of Illinois' medical marijuana program, you are legally allowed to buy 2.5 ounces every two weeks and grow up to 5 plants at home.
Buying From Local Stores in Illinois
Some of the best spots to find CBD in Illinois include vape stores, head shops, and natural health outlets.
We have made a shortlist of great local stores where you can find CBD. See if you can find your city!
Recommended CBD Retailers in Illinois
Dispensary 33
MOCA – Modern Cannabis Dispensary
Level Vape
Roots Smoke & Vapor Shop
Secrets Smoke Shop
CBD Kratom
Aurora
Midwest Compassion Center Cannabis Dispensary
PharmaCannis – North Aurora
Happy Daze
Uncle Stu's Smoke & Vape
Elixrz Vape Shop
Joliet
3C Dispensary
Midwest Compassion Center
MI Vape
SkyCity Vapes
All of these stores may carry a selection of good CBD products for your needs. However, if you're having trouble tracking down the right product for you locally, hop online and see what you can find.
Final Notes on Buying CBD in Illinois
Overall, Illinois has become a great place to be if you're interested in the world of CBD.
If you're a medical marijuana user, your best bet for finding high-quality CBD is through your favorite dispensary.
If you're unsure about the quality of the products found in-store, do some research and place an order with a trustworthy online shop.
Good luck!