Buy CBD Oil in South Carolina:
Check out the full list of top-rated CBD oils for 2021
Is CBD Legal in South Carolina in 2022?
Yes, CBD is completely legal in the state of South Carolina.
South Carolina has introduced a limited medical CBD program. This program allows certain patients to access limited-THC-content CBD.
In 2014, Governor Nikki Haley signed Senate Bill 1035 (also known as Julian's Law), which made it possible for children with severe epilepsy to access CBD.
The bill also established a program at the University of South Carolina to study the effects of CBD on seizures.
Under Julian's Law, CBD cannot contain a THC content of more than 0.9%. Get caught with CBD containing a THC content of more than 0.9%, and the police will treat it as marijuana possession.
To Qualify for CBD under Julian's Law, you must:
Be suffering from Lennox-Gastaut Syndrome, Dravet Syndrome, or any other type of severe epilepsy.
Be unable to be treated by traditional medicines.
Receive a recommendation from a physician or doctor of osteopathy licensed by the South Carolina Board of Medical Examiners.
Not possess forms of cannabis that contain less than 98% CBD and more than 0.9% THC.
As you can see, it's not easy to get your hands on medical CBD in South Carolina.
However, although South Carolina's marijuana laws are strict, there is still hope.
The state lawmakers are working on passing a bill known as The Compassionate Care Act. The law would create a medical marijuana system that would expand the current Julian's Law.
CBD vs. THC
CBD can be made using both flowering marijuana and industrial hemp plants.
One of the critical differences between the two plants is the amount of THC they produce.
Marijuana plants produce a lot of THC. Therefore, any extracts or oils made from them will likely have enough THC to get you high. These are illegal under federal and South Carolina law.
On the other hand, industrial hemp plants don't contain enough THC to get you high.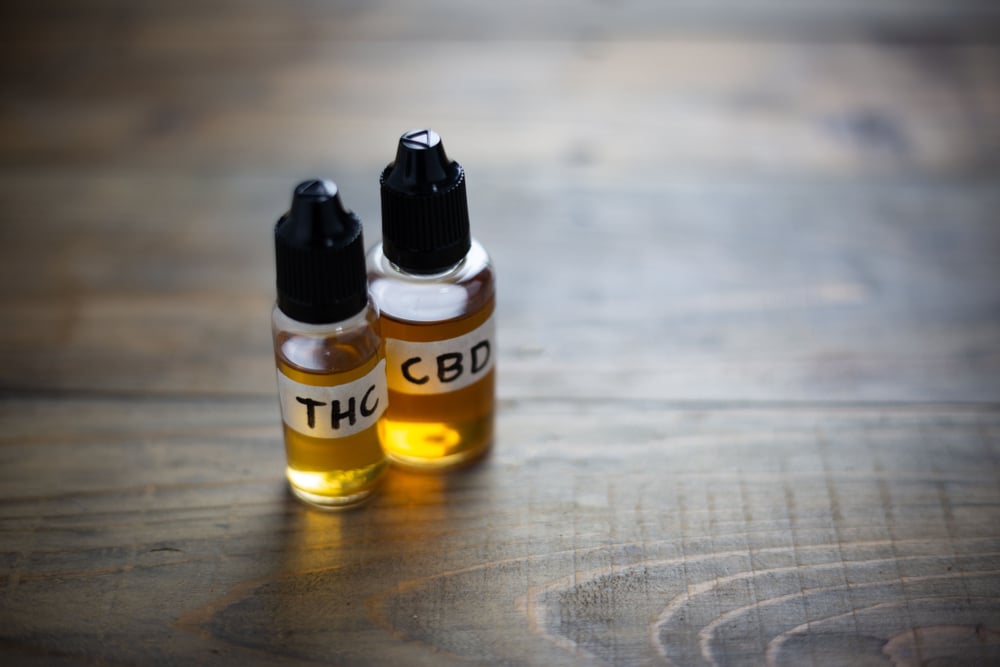 Since it passed the 2018 Farm Bill, the Federal Government no longer considers industrial hemp as a Controlled Substance.
What does this mean?
The 2018 Farm Bill made it legal to sell, purchase, and consume industrial hemp CBD. As long as the oil contains less than 0.3% THC, it's legal, according to the Federal Government.
Now, how can you get your hands on legal CBD in South Carolina?
How to Buy CBD in South Carolina
Buying CBD in South Carolina is relatively easy. You can find products sold over the counter in vape stores, head shops, and natural health outlets.
The CBD industry is rapidly growing, with new laws introduced continually; this can make it difficult to find a reliable supplier of CBD.
Hundreds of new products are appearing on the market every week — some much better than others.
If you want to get high-quality CBD every time, we always recommend buying online, where it's easy to conduct a background check on the company and its products.
We have included a short guide for buying CBD in South Carolina below. Follow these steps to protect yourself from shady CBD companies!
Advice for Buying Quality CBD in South Carolina
Before you commit to buying from a CBD supplier, take a few minutes and research its products.
The Journal of Regulatory Science has found that many CBD products sold over the counter don't contain any CBD at all. In some cases, they found potentially harmful additives, including solvents and pesticides.
How to Protect Yourself from Shady CBD Companies
Check if the company has had its products tested by a third-party lab. This is the best way to make sure you're getting a high-quality product. Third-party labs can test for foreign materials and additives such as pesticides and solvents. They can also make sure that the CBD content in the product matches what the company is advertising. Therefore, only buy from companies that have had their products tested.
Don't buy from a company that claims CBD is a miracle worker. If a company claims that CBD is a cure for any medical conditions, you shouldn't trust it. It's likely trying to make a quick buck off of the uninformed customer. CBD won't cure any diseases, but it will help you effectively manage your symptoms.
Full-spectrum oil is the way to go. CBD on its own is a great health supplement. Full-spectrum CBD contains other compounds that provide other benefits, and even boost CBD's benefits.
Only buy CBD that has been extracted using CO2. CO2 extraction is the best way to make CBD products. It doesn't require any additional heat, which helps preserve any CBD taken out of the plant. It also doesn't need the help of solvents, so you can be confident that your CBD oil is pure and clean.
Always check the THC content of any CBD product you buy. This is less about quality and more about protecting yourself from the law. You can only legally purchase CBD that is produced with industrial hemp and has a THC content of less 0.3%. As long as you stay below this limit, you shouldn't have too much trouble.
Whether you decide to purchase online or in-store, these guidelines will put you on the right path to finding a reliable CBD supplier.
1. Online Shops
Online stores are the most convenient way to purchase CBD in South Carolina. If you want to save time and money, buy your CBD oil online.
Making your purchase online will allow you to easily verify the source of your oil and view the best information about the CBD products.
In addition, you'll be able to take advantage of bulk-purchase packages and lower pricing that you probably won't find locally. Shopping online cuts out the middleman by going right to the source. The supplier can, therefore, pass on savings to its customers in the form of special prices and discount deals.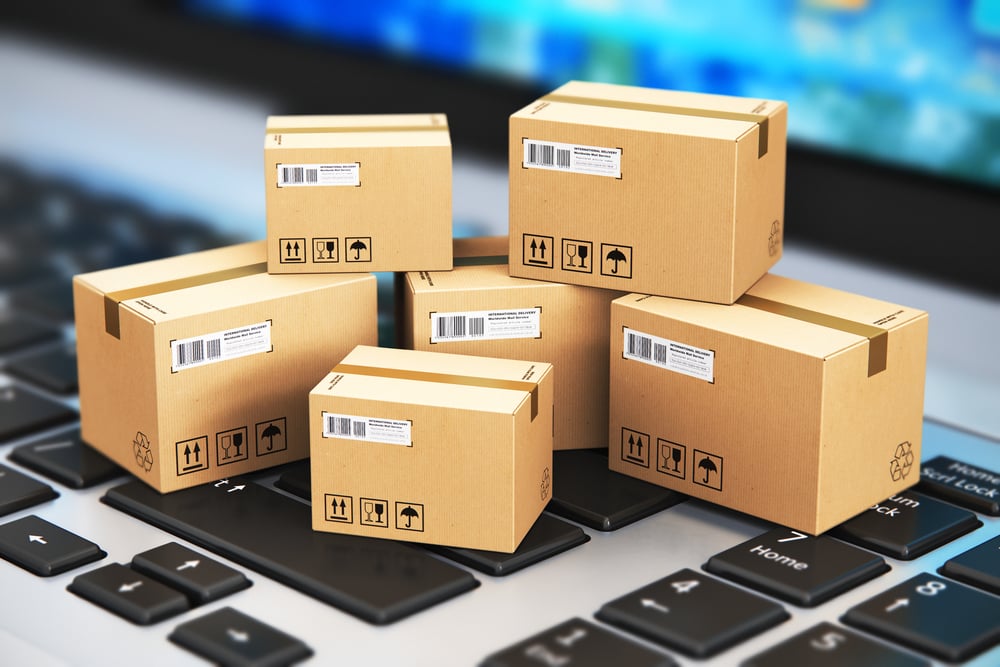 Driving around town trying to find the right product for your needs is hugely time-consuming. South Carolina doesn't mess around when it comes to marijuana products, so it might be hard to find a high-quality product sold over the counter.
If you're still hoping to find something locally, we have made a list of stores that might sell CBD over the counter in South Carolina.
Take a look below and see if you can find your city.
2. Local Stores in South Carolina
Your best chance of finding local CBD is by heading to a vape store. However, you might be able to find some products in drug stores, head shops, and natural health outlets.
Even if you purchase locally, remember to go through our high-quality CBD checklist above before handing over your cash.
Is Marijuana Legal in South Carolinain 2022?
Unfortunately, South Carolina has some of the strictest marijuana laws in the United States. Marijuana is currently illegal for both medicinal and recreational purposes; this is partly because marijuana remains an illicit drug in the eyes of the Federal Government.
According to the Controlled Substances Act, marijuana is a Schedule 1 drug.
Drugs Listed as Schedule 1 Have the Following Qualities:
They are incredibly addictive and are very likely to be abused.
There are no approved medical applications, according to the Federal Government.
They cannot be used safely under professional medical supervision.
Marijuana Possession Penalties in South Carolina
South Carolina isn't a great place to get caught with marijuana. Even possession of small amounts can lead to a criminal record and jail time.
Get caught with any amount less than an ounce for a first offense, and you could face up to six months in jail and a $200 fine. Any offense after your first is punishable by up to a year in prison and a $1000 fine.
If you're caught selling marijuana in any amount, it's an immediate felony, and you might end up serving five years in prison and paying a $5000 fine.
Cultivating marijuana in any amount is also punishable by a maximum prison sentence of five years and a $5000 fine.
These punishments aren't unusual for southern states. South Carolina hasn't made any meaningful efforts to legalize marijuana for medicinal or recreational purposes.
Unfortunately, it'll likely be quite some time before you're able to walk into a dispensary and purchase your favorite strain of marijuana in South Carolina.
Is Delta 8 THC Legal in South Carolina in 2022?
You'll be glad to know that delta 8 THC is legal in South Carolina. 
This is excellent news for everyone needing medical marijuana. Delta 8 offers nearly the same benefits as delta 9 (THC) — including the high. Of course, this also has many people (and governments) question delta 8's legality.
How to Buy Delta 8 THC
The same places that sell CBD will likely carry delta 8. However, it's best to avoid these shops for the same reasons we mentioned for CBD. They're generally expensive, lack selection, and carry low-quality products. 
For the highest quality delta 8, shop online. It's easy to check for third-party test results; plus, you'll find a huge variety of products that are competitively priced. 
However, be aware that the online market is flooded with less-than-great companies selling delta 8. 
Here are three of the top delta 8 vendors that have proven their trustworthiness:
If you decide to shop locally, do your research before buying. Most places don't know anything about the delta 8, which means you have no idea what you're putting into your body. 
Recommended CBD Retailers in South Carolina
Charleston
Zuluvape of Charleston
The Planet Vape – Goose Creek
Modern Vapor Company
WooCana CBD Oil Charleston
North American Hemp Oil
Avail Vapor
E-Cigs Depot
Vaping Joes
Columbia
HempWorx CBD Oil
SCVapors
Columbia Vapes
Planet Vapor
Whit E. Octopus Vapors
803 Vapes
North Charleston
Coffi Vape Smoke Shop
ECIG Charleston
Vaping Jones
Lowcountry eCigs
Purple Haze Smoke Shop
Avail Vapor
Mount Pleasant
Shem Creek Vapor
E-Cigs Depot
Airavata Vapors
Smoker Friendly
ECigCharleston – MountPleasant
All of these stores should sell CBD over the counter. They should also have knowledgeable employees who can point you in the direction of a great source of CBD.
Final Notes on Buying CBD & Delta 8 THC in South Carolina
South Carolina doesn't treat marijuana lightly. Even possession of small amounts can lead to prison time and hefty fines.
However, you can buy CBD and delta 8 THC. Even though you'll probably see shops selling these products, it's important to know exactly what's in them.
Because of this, it's best to buy online. You'll be able to check for safety and find better prices in the process.
Although South Carolina has implemented a medical CBD program, the state makes it very difficult for patients to access it. Currently, the program is only available to a small selection of epilepsy patients.
Good luck and welcome to the world of CBD, South Carolina!