Is CBD Legal in Missouri in 2022?
Yes, CBD is entirely legal in the state of Missouri — but there are some stipulations.
If your CBD is produced from industrial hemp plants, it will usually contain less than 0.3% THC.
Using these products, you can get relief from pain, inflammation, seizures, nausea, and more without worrying about the police.
You can usually find industrial hemp CBD over the counter in Missouri.
We've included a few tips for buying the right CBD product for your needs and protecting yourself from these shady companies.
Best CBD Vendors That Ship to Missouri:
What is CBD?
CBD (cannabidiol) is a non-psychoactive chemical compound found in cannabis plants. Non-psychoactive means that it doesn't produce the high that is usually associated with marijuana.
It is useful for treating the symptoms of many conditions, including cancer, HIV, glaucoma, epilepsy, post-traumatic stress disorder, and many others.
The chemical that causes the high associated with cannabis is called THC and is found primarily in flowering marijuana plants. Industrial hemp plants do contain a small amount of THC; however, it's generally not enough to get you high.
CBD can be made from both marijuana and industrial hemp plants. The law in Missouri treats the two differently.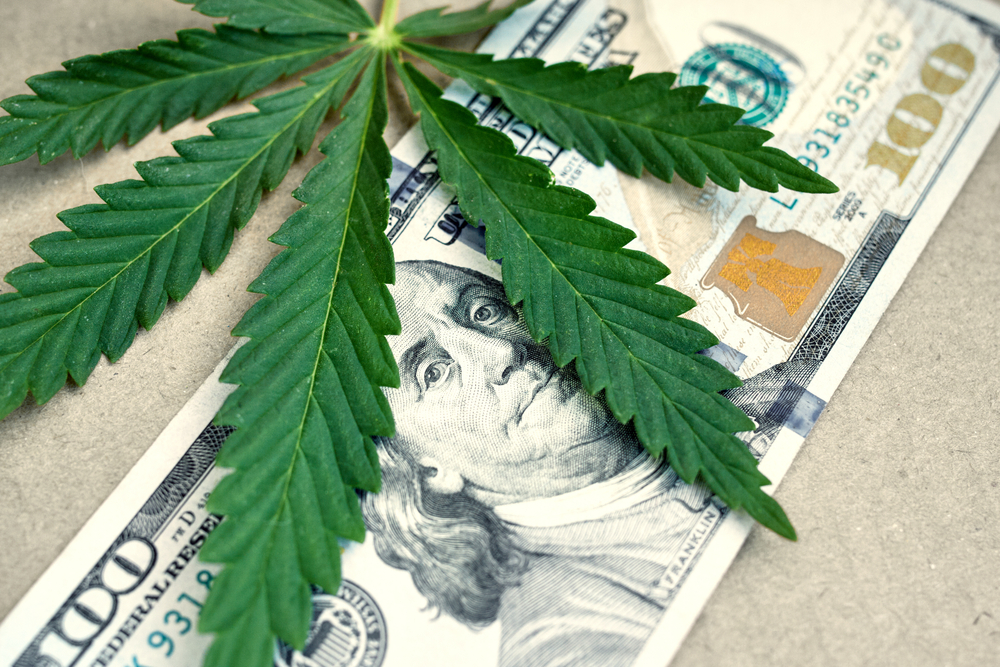 How to Buy High-Quality CBD in Missouri
Taking the time to research the background of CBD companies will save you time and money.
If you're looking to get the best CBD products for your needs, follow these steps to avoid the fakes.
1. Only order from companies that get their products tested by an outside lab
These labs can check the CBD for any unwanted additives, including heavy metals and solvents. They will also make sure that the CBD content matches what's on the packaging. Don't waste your time if the company hasn't had its products tested.
This is by far the best method for extracting CBD. It doesn't require any heat or additional solvents, so it keeps the CBD as pure as possible. The machinery needed to perform CO2 extraction is quite expensive as well. Therefore, any company using this method likely takes its business seriously and is committed to a quality product.
3. Double-check the THC content
This is especially important in Missouri, where CBD with high THC content is illegal. Don't get busted for possession of marijuana-derived CBD. Industrial hemp CBD, on the other hand, offers many of the same health benefits without the high and you won't risk getting into trouble.
4. Use full-spectrum CBD products to get the maximum benefits
Full-spectrum CBD products contain additional useful compounds, including other cannabinoids, terpenes, and flavonoids. This type of CBD is also generally more difficult to extract, which is a good sign that the company is committed to a quality product.
These steps will weed out a lot of the sketchy companies and put you on the path to a reliable supplier for all of your CBD needs.
Where Can I Buy CBD in Missouri?
Industrial hemp CBD can be found easily online or in stores across the state.
As a general rule, it's most convenient to order your CBD from an online store.
However, if going to a local spot is more your style, check out our list below of great places to try in Missouri.
Buy CBD Oil Online
Shopping online for your CBD has several benefits, including convenience and cost.
Online retailers will almost always have a better selection than what you would find in-store. Without the need of keeping a physical storefront stocked all the time, online retailers can have a wider variety of products available to ship at any time.
Another pro that comes from not needing a physical store is that products found online are less expensive. Rent is not cheap, and the prices in-store often reflect that. You can save yourself money and get higher-quality products by shopping online.
Are you running low on CBD at midnight while in your pajamas? No worries. You can place your order at any time when you purchase online — no need to get dressed and hurry off to the local shop before it closes.
However, we understand that sometimes going into a store, and holding the product for yourself makes a big difference. If you would prefer to shop local, see if you can find your city on our list below!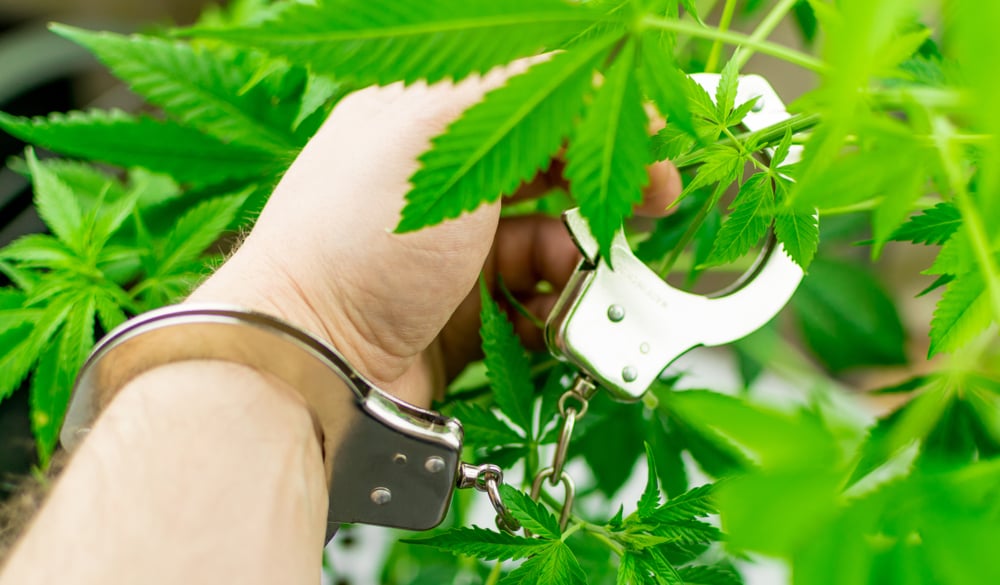 Is Marijuana Legal in Missouri in 2022?
Marijuana is not legal. Missouri laws don't mess around when it comes to marijuana. Even small infractions can carry harsh penalties.
Your first offense of possession under 10 grams will get you a fine of up to $500 with no time in jail. On your second offense, however, jail time gets added. It is considered a misdemeanor, and you can receive up to a year in prison.
If you possess more than 10 grams, that's considered a Class A misdemeanor and will get you up to a year in jail and a $1000 fine.
Missouri takes the sale of marijuana especially seriously.
The sale of fewer than 5 grams is a felony with a maximum punishment of up to 7 years in prison and a $5000 fine. More than 5 grams can land you in jail for 5 to 15 years and a $20,000 fine.
Not all is lost. Missouri's medical marijuana program might benefit you.
Medical Marijuana
On November 6th, 2018, Missouri voters passed Amendment 2, which legalized medical marijuana.
Under Amendment 2, medical marijuana sales will be taxed at 4%, which will be used to support military veteran services. This tax is estimated to generate approximately $24 million per year.
Unlike many other states' medical marijuana programs, there are no necessary qualifying medical conditions. A patient only requires a doctor's recommendation to get medical marijuana as a treatment.
Once you have been approved for the Missouri medical marijuana program, you'll be able to grow up to six plants at home and purchase up to four ounces per month from dispensaries.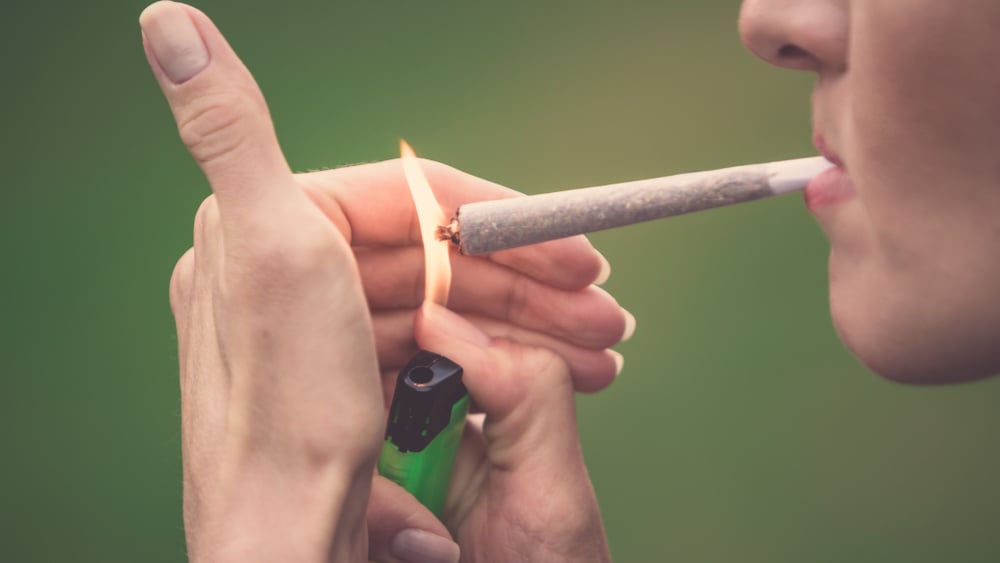 Is Delta 8 THC Legal in Missouri in 2022?
Good news — you can buy delta 8 THC in Missouri. 
It's an isomer of delta 9, meaning it's psychoactive (though less so) and offers many of the same benefits. Its mildness makes it preferable for anyone dealing with anxiety or dislikes the high from delta 9.
Even if you qualify for medical marijuana, delta 8 might be more your speed. 
Unfortunately, there are many states that have banned delta 8. If you think CBD laws are unnecessarily complicated, delta 8 laws are worse. 
Like CBD, it's federally legal if it's derived from hemp and has less than 0.3% THC, but there's confusion over whether or not it's a synthetic cannabinoid. Technically, it doesn't fit the definition since it occurs naturally. Delta 8 is not man-made. 
How to Buy Delta 8 THC
And also like CBD, it's best to buy delta 8 online. Since it's unregulated, you need to make sure of what you're buying. 
The following online companies take delta 8 seriously and have the tests to prove it. 
Local vape shops should have delta 8; otherwise, you'll probably see signs for it everywhere. Unfortunately, these places are not the best source of it. Many companies sell low-quality or even dangerous delta 8. 
It's important that you look for third-party tests before buying anything. 
Shopping online will give you quicker results, better prices, and more selection. Sometimes, you can find a vendor that sells CBD and delta 8 — kill two birds with one stone.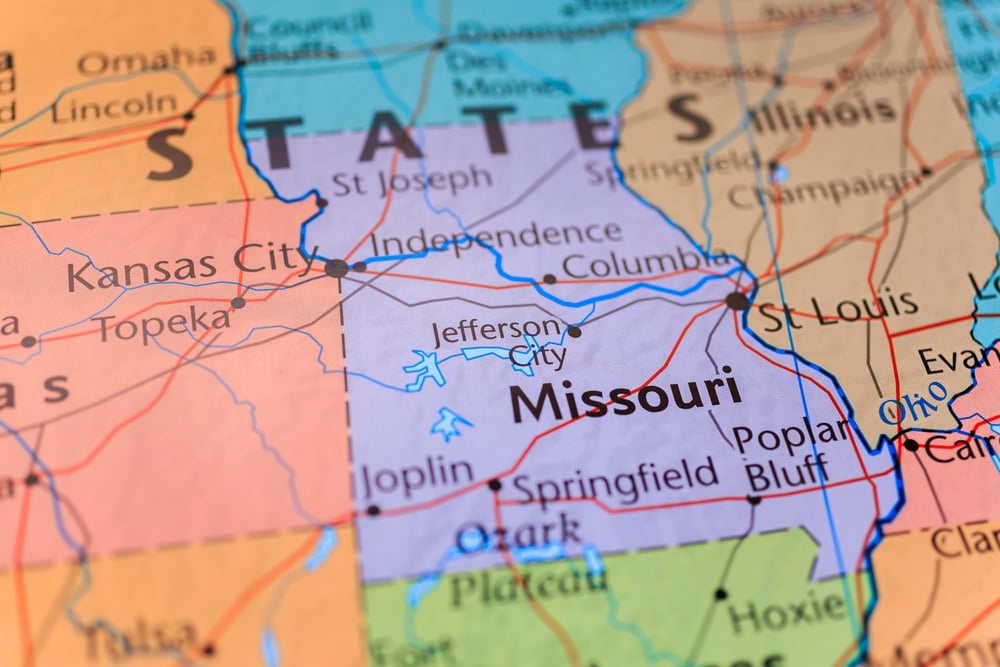 Recommended CBD Retailers in Missouri
The No Smoke Shop
Mape Vape
Lemay Vapor
CBD KRATOM
The Cave Smoke Shop
Let's Smoke & Vape Shop
KC Smoke and Vape
CBD Plus
KC SmokZ
Smoke Tokz Vape Shop
Springfield
CBD of Springfield
Titan Vapors
Vapor World Kearney
Electric Puff Vapor Shop
Cosmic Fish
Palm Beach Vapors
All of these stores should have helpful and knowledgeable employees who can recommend the right CBD product for your needs.
If you can't find CBD locally, make sure you take a look online.
Regardless of where you find your CBD, always do your research before you buy.
Final Notes on Buying CBD & Delta 8 in Missouri
Missouri has strict marijuana laws. However, don't let that stop you from finding a reputable CBD or delta 8 supplier! Both are legal in Missouri, so take advantage of what you have access to.
Marijuana-derived CBD is illegal to purchase and possess in Missouri. If you're caught with these extracts, the police will treat you no differently than if you had actual marijuana.
Industrial hemp CBD, on the other hand, is legal to possess. It's a great way to boost your overall health and find relief from several medical conditions.
The best way to purchase legal CBD and delta 8 in Missouri is by ordering from an online retailer. Otherwise, head down to your local vape shop and see what it has to offer in-store!