Buy CBD Oil In New Jersey
Is CBD Legal in New Jersey in 2022?
The good news is you can legally purchase CBD in the Garden State, and can use both hemp-derived and marijuana-derived products.
CBD derived from flowering marijuana plants is illegal federally, and is considered the same as any other marijuana product.
However, CBD can also be made from industrial hemp. Industrial hemp plants contain almost no THC and can be used to make paper, clothing, food, fuel, and extracts.
Under the Agricultural Act of 2018, industrial hemp CBD is legal to produce and purchase across all 50 states.
The Agricultural Act took industrial hemp off of the federal list of controlled substances, where it was previously treated the same as heroin and LSD.
Industrial hemp CBD won't get you high, and it will help boost your overall health. Get all the benefits of CBD without the buzz by buying industrial hemp CBD.
How to Buy High-Quality CBD in New Jersey
Before you look for CBD, you need to know how to protect yourself from sketchy companies.
The CBD industry is brand new and loosely regulated, which means there are a ton of companies out there selling fake products. The Food and Drug Administration has found that many CBD products sold in-store don't contain any CBD at all.
A Few Tips for Finding a High-Quality CBD Supplier
1. Only buy products that have been certified by a third-party lab. The loose regulation in the CBD industry means that the standards for calling a product "CBD" are very low. Outside labs can verify that the content of the product is equal to what the company is advertising.
2. Full-spectrum CBD is the way to go. Full-spectrum means that your oil was produced using the entire plant. This process captures additional compounds, including terpenes and flavonoids. These compounds help your body get CBD, where it needs to be quickly and efficiently.
3. Steer clear of companies that claim CBD is a miracle worker. CBD is fantastic for managing symptoms of a variety of medical conditions, but it's not going to heal broken bones or cure cancer. If a company makes claims like that, it's a big red flag. Avoid it like the plague.
4. Double-check the THC content. Under New Jersey law, only industrial hemp CBD is 100% legal. If your product contains more than 0.3% THC, there is a good chance that it's illegal in New Jersey.
If you do your research beforehand, you should have no trouble tracking down a reliable source for all your CBD needs.
Buying CBD Online
We always recommend buying CBD online to save yourself time and money. Generally, online suppliers can have your shipment of CBD at your door within a few days.
Buying CBD online is much more convenient than shopping in-store. You can instantly access hundreds of products within a few clicks rather than the few you might find over the counter.
Shopping in-store is time-consuming. If you're looking to buy in person, you'll have to go from store to store to compare prices and products.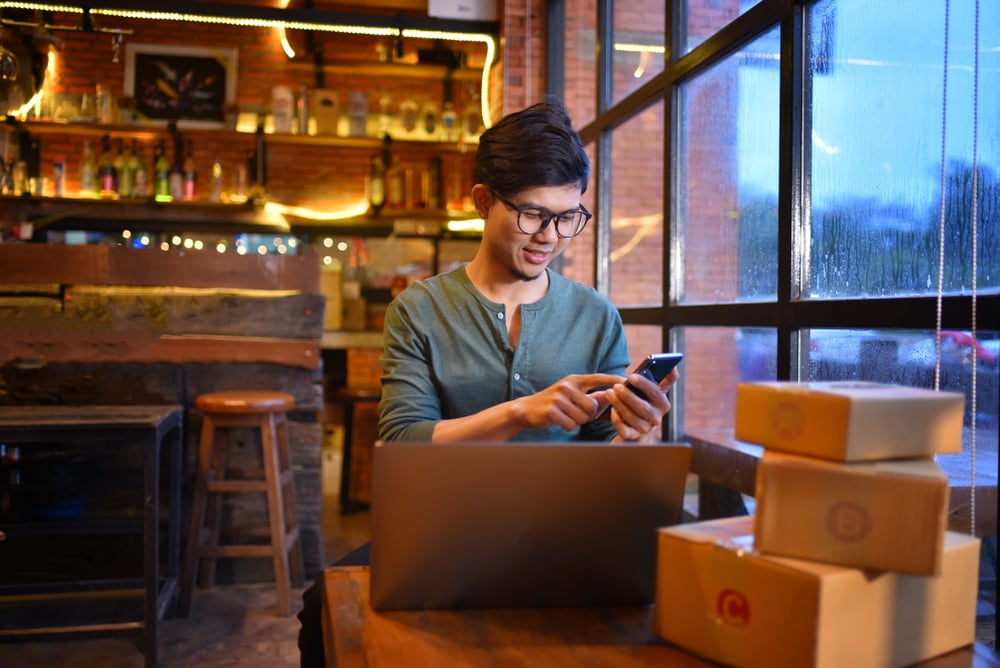 It's easy to research your CBD source when you buy online. Any reputable source will be upfront about its operations and have information about its products on its website; this allows you to follow our list above and make sure you're getting the best product for your needs.
Online CBD stores are specialized. These guys are experts on everything CBD. To find CBD locally, you'll probably have to head to a vape store where they also happen to sell CBD. Trust the advice of experts when it comes to health supplements.
If you would prefer to shop for CBD locally, we have included a list of places that may sell it over the counter in New Jersey.
Is Marijuana Legal in New Jersey in 2022?
Currently, recreational and medical marijuana are legal.
Medical marijuana is available for patients suffering from severe, terminal, or chronic or debilitating medical conditions.
Recreational marijuana is legal, and under current New Jersey laws, residents over 21 can have up to an ounce.
New Jersey also approved the Clean-Up Marijuana Bill, drastically changing the way the state handles youth in possession. Now, those under 18 caught with less than an ounce of marijuana receive a written warning.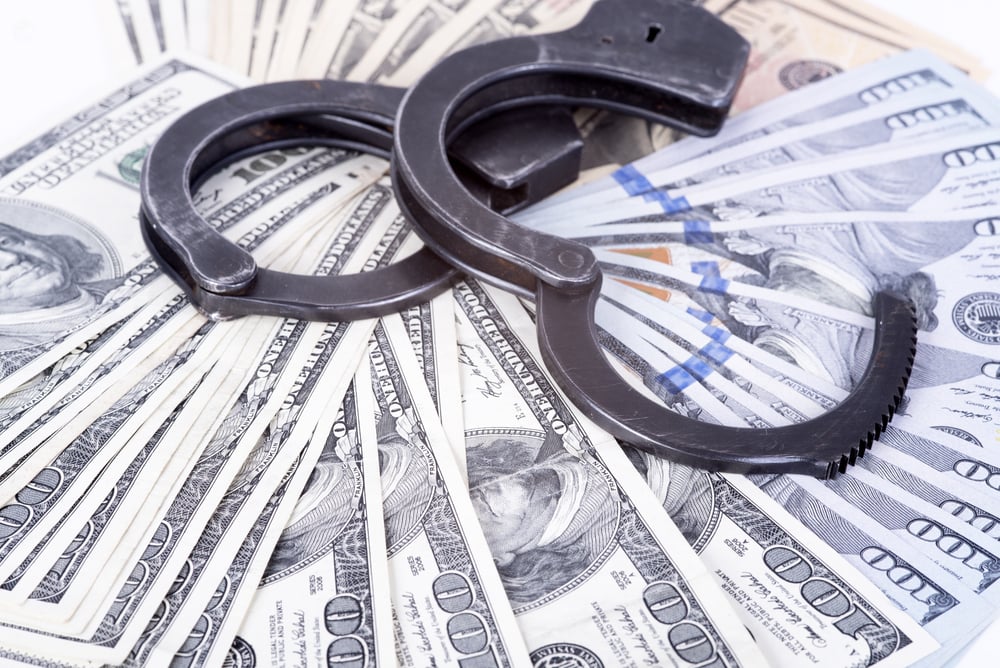 Medical Marijuana in New Jersey
New Jersey introduced the Compassionate Use Medical Marijuana Act in 2010.
The bill made it legal for patients suffering from severe medical conditions to access marijuana through one of the state's alternative treatment centers.
Eligible Medical Conditions for Medical Marijuana in New Jersey:
HIV/AIDS
Amyotrophic Lateral Sclerosis (Lou Gehrig's disease)
Muscle spasms
Muscular Dystrophy
Terminal illness (if the doctor has determined that the patient has less than a year to live)
In 2018, Governor Phil Murphy stated that the New Jersey Government would be adding several more conditions to the list.
2018 Additions to the List of Eligible Medical Marijuana Conditions:
Tourette's syndrome
Chronic pain from musculoskeletal disorders
Chronic pain affecting internal organs, as a result of pancreatitis, irritable bowel syndrome, and neurogenic bladder and bowel dysfunction.
If you are suffering from one of the above conditions, you may be eligible for a medical marijuana card.
Beyond adding additional conditions to the approved list, New Jersey is slowly making marijuana more accessible to those in need.
Under New Jersey medical marijuana laws, patients are allowed to purchase up to 2 ounces every 30 days. Currently, there is a 10% THC limit on marijuana in New Jersey.
Additionally, New Jersey has the most expensive medical marijuana program in the country. An ounce can cost more than $500.
On July 2, 2019, Governor Phil Murphy signed a bill into law, expanding the existing medical marijuana program.
The new bill would reduce the number of doctor visits from four times a year to just one visit. As a patient under the new law, you would be able to possess 3 ounces for 18 months.
How do I Apply for Medical Marijuana in New Jersey?
If you want to apply for a medical marijuana card in New Jersey, there a few steps you need to take.
To Become a Medical Marijuana Patient in New Jersey, You Must:
Be a New Jersey resident with a valid ID proving residency.
Be diagnosed with one of New Jersey's eligible medical marijuana conditions.
Have a history with your physician and be able to prove a bonafide relationship with them.
Be able to provide medical records from a licensed physician that describe your condition.
Once certified, you need to register with the medical marijuana program to be protected under New Jersey law.
(Source)
If you have any questions or are unsure if you are eligible for medical marijuana, see your family doctor.
Once you've been approved, you're free to head into one of the state's six alternative treatment centers:
Breakwater Alternative Treatment Center Corp. in Manalapan
Compassionate Care Foundation Inc., in Bellmawr
Compassionate Sciences Inc., in Burlington or Camden County
Foundation Harmony in Secaucus
Compassionate Care Centers of America Foundation in New Brunswick
Greenleaf Compassionate Center in Montclair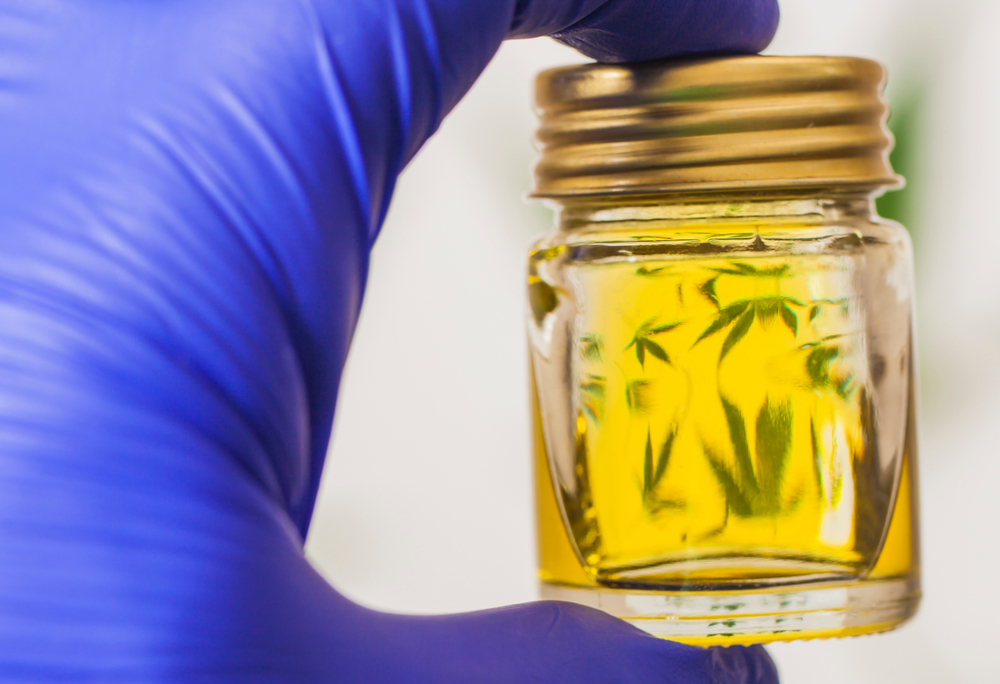 Is Delta 8 THC Legal in New Jersey in 2022?
Delta 8 is legal in New Jersey. If you don't like how marijuana makes you feel, try this alternative. 
Delta 8 acts similarly to delta 9 THC, the compound that causes the high in marijuana. However, it's more mellow and doesn't tend to cause anxiety or paranoia. It can be helpful for those that need medical marijuana but struggle with the intense effects. 
How to Buy Delta 8 THC
You'll have more than enough choices in New Jersey, but dispensaries are the only local places worth considering. 
Even then, you'll be paying more and won't have anywhere near the selection you'll find online. It's easy to find a good vendor if you look for third-party tests and customer reviews (just like with CBD). 
Check out the following companies for the highest-quality delta 8 around:
Avoid any company that doesn't test its products, and you should do well. 
Recommended CBD Retailers in New Jersey
Newark
Ironbound Vapes
Let's Smoke Shop
Cloud Depot Vape & Smoke
Ferry Smoke Shop
Hemp Garden
Smoker's Heaven Smoke & Vape
A #1 Smoke Shop
Jersey City Vape & Smoke Shop
Strictly CBD
Paterson
Lava Smoke Shop
Excelente Smoke Shop
All City Vapes
Good Guy Vapes
Elizabeth
Holy Smokes
Urge Smoke Shop
Nice Guy
Rich and Famous Smoke Shop
All of these stores should have a selection of CBD products for those of you who wish to shop locally in New Jersey.
If you don't see your city here, try your closest vape store. The staff should be able to point you in the direction of a local source of CBD.
Final Notes on Buying CBD & Delta 8 THC in New Jersey
You should have no problem tracking down CBD or delta 8. Keep in mind that unless you're at a dispensary, the products could be low-quality or adulterated. At best, they'll likely be expensive.
Your best bet is to shop online for CBD and delta 8. The selection is better and you'll save money.
If you do shop at a local store, just be careful.