Buy CBD Oil in Arizona:
Is CBD Legal in Arizona in 2022?
CBD is legal in Arizona. There are two main types of CBD currently available. The first derives from industrial hemp plants and the second derives from flowering marijuana plants.
Lucky for Arizona, both versions can be legally sold and easily found online or in local stores.
One of the primary differences is the amount of THC contained in each variety.
THC (tetrahydrocannabinol) is the psychoactive chemical compound found in marijuana that makes the user feel "high." If a product doesn't contain THC, the user won't experience the usual sensations associated with being high.
CBD made from flowering marijuana plants will generally contain THC. This means that you may feel high if you choose one of these products.

On the other hand, CBD made with industrial hemp plants typically doesn't contain enough THC to cause the high, but you still reap the benefits of CBD.
Which one is right for you?
The rise in CBD's popularity is partly attributable to the Agricultural Act of 2018, which deemed hemp an agricultural crop rather than an illegal drug.
Because of the agricultural act, CBD from industrial hemp is accessible to millions of people who have no desire to get high but wish to supplement their overall health.
Does that sound like you?
If you want to gain the benefits associated with regular CBD use without worrying about the high, then industrial hemp is the way to go.
If the high is something you enjoy, then perhaps look at products containing THC.
Although CBD can be found in Arizona, the market is mostly unregulated, which can make finding a reliable supplier difficult.
Let's see how you can protect yourself and find the highest-quality product for the best price.
How to Buy CBD in Arizona
With recreational and medical marijuana legal in Arizona, you should have no trouble finding the right CBD product for your particular situation.
There are two primary ways to purchase CBD in Arizona. The first is to find a reliable online source for all of your CBD needs; this is generally the most simple and least expensive method.
It's important to note that some companies, locally and online, take advantage of uninformed customers and sell products that contain little to no CBD at all.
There are always risks when purchasing anything, but here are a couple of steps you can take to avoid false claims about CBD:
Always be sure to check if the company's products are tested and approved by a third-party lab. Some products sold online (and in-store) may contain significantly less CBD than they're advertising. These labs can also test for any unusual substances hidden in the product.
If a company is making outrageous claims, it's probably best to avoid it. CBD can help treat many things, but it is not going to regrow limbs. If something sounds too good to be true, steer clear.
There are hundreds of companies making all sorts of claims about CBD. If you inform yourself about their products, you can successfully weed out a lot of the garbage.
1. Online Shops
Buying online is almost always the fastest and cheapest option. Online stores often have discounts and special offers that you may not be able to receive in-store, saving you money.
Shopping online gives you access to valuable information about the company and whether or not its products suit your needs.
It's also the most common way of buying CBD because you can shop from the comfort of your own home.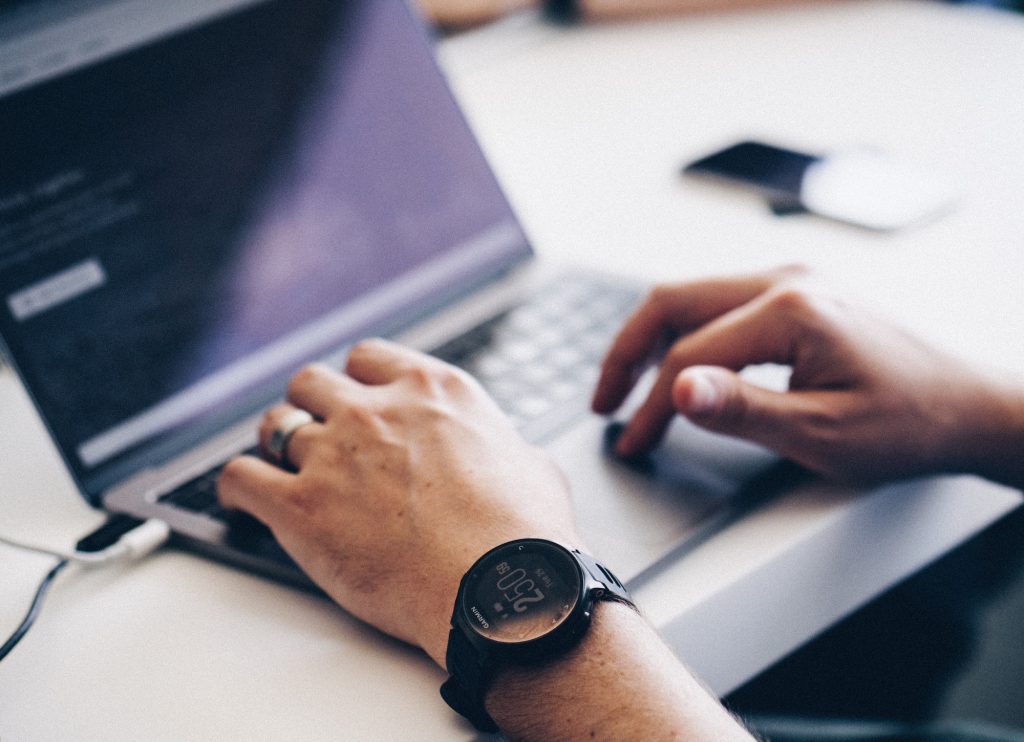 As mentioned before, finding quality products can be difficult because the law has not had a chance to impose regulations on the industry. CBD products and their uses can vary, so it's important you make an informed decision.
There are a few precautions you can take to protect yourself when shopping online that will ensure you get the right product for your situation.
Buying online allows you to compare companies and products quickly without the hassle of going from store to store.
However, if you're more comfortable seeing the products in person, many dispensaries and shops in Arizona can point you in the right direction.
2. Local Stores
Arizona's marijuana laws support shops and dispensaries in the local community, so you should be able to find CBD products in your area.
However, remember that it may be hard to trace the source of these CBD products. Do your research online before committing to any particular item. Don't let your hard-earned cash go to waste!
Is Marijuana Legal in Arizona in 2022?
Arizona has legalized recreational and medicinal marijuana.
In 2020, Proposition 207, or the Smart and Safe Arizona Act, passed, legalizing recreational marijuana. This allows residents over 21 to possess up to an ounce and grow six plants.
In 2010, under Proposition 203, medical marijuana became legal.
To obtain a medical marijuana license, you must:
Have a "debilitating medical condition"
Be at least 18 years old
Have a valid government-issued ID
Have a residential address in Arizona
Have an electronic copy of a completed and signed physician certification form
Have an electronic copy of a completed and signed 'qualifying patient attestation' form
Have a valid and current Visa or MasterCard for payment
A debilitating medical condition includes cancer, HIV/AIDS, glaucoma, post-traumatic stress disorder (PTSD), and severe and chronic pain or nausea.
If you fit these criteria and can pay a $150 application fee, you may be eligible for a medical marijuana license in Arizona. You may also use an out-of-state medical marijuana card.
There is a possibility for a reduced card fee of $75 if you're a registered recipient of SNAP (Supplemental Nutrition Assistance Program).
As of August 17, 2019, patients can apply for a new medical card that will be valid in the next two years. If you're a new applicant, the prolonged validity period will cut your costs in half.
How Much Marijuana Can I Buy or Grow?
Once you've obtained a medical marijuana license, you're able to purchase up to 2.5 ounces every two weeks. You may also grow up to 12 plants as long as there are no dispensaries within 25 miles of your home.
Interestingly, if approved as a medical marijuana cultivator, you may also provide marijuana for up to 5 medical marijuana patients. Your plants must be kept in a closed and locked facility.
Smoking Marijuana In Arizona
Under Arizona law, you may not smoke marijuana in any public place or inside a dispensary. If you're going to smoke, you must do so on private property.
However, you are permitted to consume edibles publicly, provided you're not driving or in a position that could be deemed negligent if you're stoned.
Is Delta 8 THC Legal in Arizona in 2022?
Delta 8 is illegal in Arizona. 
This cannabinoid is one of many that has surged to popularity in recent years. Because it's derived from hemp, it's federally legal. However, not every state is so accepting of it — a few states have outlawed delta 8.
Some of the fear arises from its close relations to delta 9 THC. Delta 8 does cause a high, but it also has similar health benefits. Because the high is milder, many people use it that don't like marijuana or have access to it.
How to Buy Delta 8 THC 
If you live in Arizona, this doesn't matter since you can't buy it legally.
However, if you go out of state or Arizona relaxes its stance, you'll need to know what to do. 
You need to be careful since delta 8 is unregulated. It's easy for dishonest companies to sell whatever they want. Reputable companies have their delta 8 tested by third parties (sound familiar?), so check for these results before you do anything else. 
The following companies are dedicated to providing the best delta 8 THC:
Usually, you can find it in dispensaries, vape stores, and other similar shops.
Recommended CBD Retailers in Arizona
If you see your city below, you may be able to find CBD products at these locations:
The Phoenix Dispensary
Encanto Green Cross Dispensary
Reef Dispensaries
azWHOLEistic
The Downtown Dispensary
Purple Med Healing Center
The Prime Leaf
The Green Halo
Scottsdale
Scottsdale Dispensary
Level Up
Arizona Natural Selections
TruMed Dispensary
Mesa
GreenPHARMS Dispensary
Sky Dispensaries
Nova Dispensaries
Kind Meds
One of those stores should be able to point you in the right direction for your CBD needs. If you didn't see your city on this list, don't be afraid to check online! There are many helpful resources to answer all of your CBD questions.
Final Notes on Buying CBD in Arizona
Arizona law makes CBD accessible for all those who seek it. There are hundreds of choices out there, so it can be hard to know what will work best for your situation.
Do your research and always purchase from a source you can trust. In my experience, the most convenient method for purchasing high-quality CBD for less money is through an online store.
Although Arizona is flooded with dispensaries, CBD is a brand new industry, and it will take time to weed out the fakes. Try not to jump right into the craze and purchase the first product you see.