Buy CBD Oil in Connecticut:
Is CBD Legal in Connecticut in 2022?
Yes, CBD is legal. In fact, if you're in Connecticut, you now have access to both hemp and marijuana-derived CBD. The laws around CBD oil can be murky. They are constantly changing and depending on who you ask, you may receive a different answer.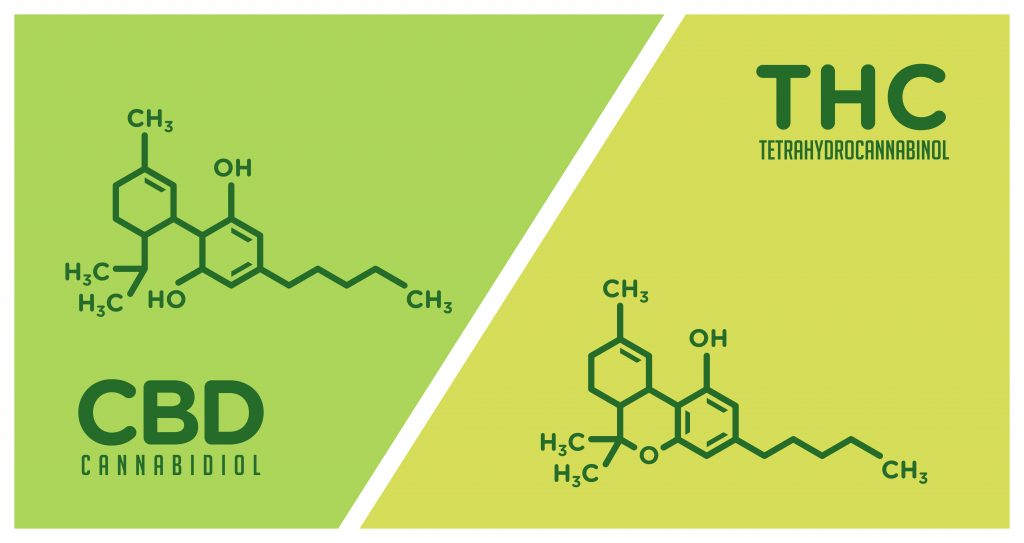 The important thing to remember is that the laws change if your CBD oil contains THC. You can purchase and use marijuana and industrial hemp varieties of CBD oil, but the amount you can possess varies.
Marijuana CBD oils contain THC and will generally produce the high associated with pot. Under Federal law, these products are seen as a Schedule I drug along with LSD, heroin, and meth. However, they're legal in Connecticut as long as you stay within the law.
How to Buy CBD Oil in Connecticut
With the growing popularity of CBD oil around the world, more companies are trying to get their share of the cash. Some of these products are sketchy and contain foreign contaminants or significantly less CBD than advertised.
With the laws and regulations around CBD oil changing constantly, it's a good idea to take a few steps to protect yourself from companies selling snake oil.
Guide To Buying CBD Oil Online in Connecticut
Protect yourself from shady suppliers by following the advice below:
There are very few regulations on the manufacture of CBD oil. We recommend those produced with CO2 extraction. CO2 extraction doesn't use heat or any additional solvents, maintaining quality and keeping your CBD oils clean.
Only purchase from companies who have had their products tested by a third-party lab. These are companies who believe in the quality of their product and are not afraid to have others review it.
Avoid companies making exaggerated claims about their products. CBD oil is a wonderful health supplement, but it is not a cure-all or miracle drug.
If you follow these simple steps, you're on track to finding a great supplier for all of your CBD needs.
Buying Online in Connecticut
The safest and easiest way to shop for CBD oil in Connecticut is through a trustworthy online store. Shopping online gives you valuable information about the company and products that may be difficult to obtain in-store.
The most important thing to look for is third-party testing. Reliable vendors post the results or make them easily accessible. These are crucial for determining what's in the CBD oil.
Online retailers usually have a wider selection than local shops and also save you a lot of driving around the city to compare. Additionally, online shops have discount deals and special offers that you probably won't find in-store.
If you are curious about local stores in Connecticut, see if you can find your city on our list below!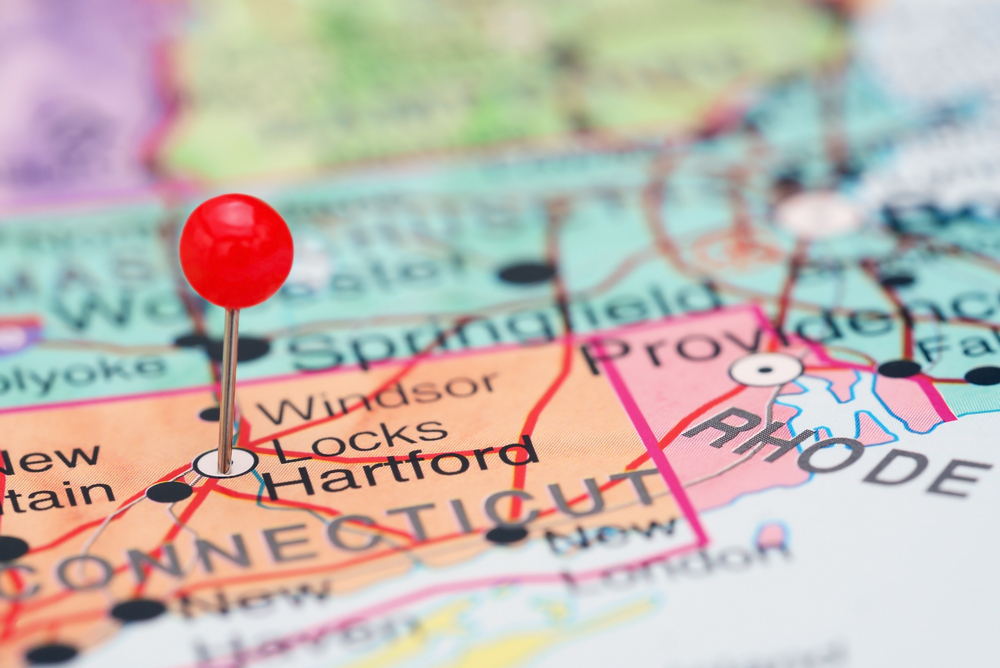 Local Stores in Connecticut
Connecticut is a great place to be if you want to purchase CBD oils locally. A good start is to check out one of your nearby dispensaries.
There are other places that sell CBD oil, but before you commit to any supplier, make sure you do your research and ensure you are getting a quality product.
Local stores will have knowledgeable staff who can point you in the right direction. One of the stores mentioned below may have the CBD products you're looking for.
Is Marijuana Legal in Connecticut in 2022?
Connecticut has legalized recreational and medical marijuana. In 2021, Connecticut passed CB 1201, legalizing marijuana possession and use of up to 1.5 oz.
The law regarding marijuana and its related products has a complicated history.
Currently, marijuana is illegal in the eyes of the Federal government. However, many states, including Connecticut, have recognized its many health benefits and implemented medical marijuana programs, or in some cases, legalized recreational use.
Medical Marijuana in Connecticut
In 2012, Connecticut became the 17th state to allow the use of medical marijuana. This program allows patients to use CBD oils containing THC.
To receive a medical marijuana certificate in Connecticut, you must fit the following criteria:
You are at least 18 years of age
You are a Connecticut resident
You are being treated for a debilitating medical condition by a Connecticut-licensed physician.
There is a large list of eligible medical conditions, including:
Positive Status for Human Immunodeficiency Virus or Acquired Immune Deficiency Syndrome
Damage to the Nervous Tissue of the Spinal Cord with Objective Neurological Indication of Intractable Spasticity
Cachexia
Wasting Syndrome
Post Laminectomy Syndrome with Chronic Radiculopathy
Amyotrophic Lateral Sclerosis
Complex Regional Pain Syndrome
Cerebral Palsy
Cystic Fibrosis
Terminal Illness Requiring End-Of-Life Care
Severe Rheumatoid Arthritis
Post Herpetic Neuralgia
Hydrocephalus with an Intractable Headache
Intractable Headache Syndromes
Muscular Dystrophy
Patients under the age of 18 can be eligible for medical marijuana as well, but for a much smaller list of conditions.
Eligible conditions for patients under the age of 18:
Cerebral Palsy
Cystic Fibrosis
Irreversible Spinal Cord Injury with Objective Neurological Indication of Intractable Spasticity
Severe Epilepsy
Terminal Illness Requiring End-Of-Life Care
Uncontrolled Intractable Seizure Disorder
Muscular Dystrophy
Osteogenesis Imperfecta
If you fit the above criteria, you may be eligible for a medical marijuana card in Connecticut. Your family doctor will be able to guide you through the medical marijuana registration process.
Is Delta 8 THC Legal in Connecticut 2022?
Delta 8 THC is legal in Connecticut, but there are restrictions. You can only find it in a licensed retailer (dispensary). 
Most states leave this cannabinoid to sit in a gray area of the law, leaving people to wonder about delta 8's legal status. It should be legal if it's extracted from hemp and has less than 0.3% THC, but it's an isomer of delta 9 THC and is psychoactive. States can interpret their current laws however they want, and a few have clarified that delta 8 is illegal.
This is unfortunate because delta 8 can provide a lot of the same benefits that delta 9 (THC) does. It affects the endocannabinoid system almost the same way, making it nearly as effective (more effective, in some areas) as its counterpart. It's less potent, and the psychoactive effects aren't as strong, so many people prefer it. 
How to Buy Delta 8 in Connecticut
Because of state regulations, you'll have to buy delta 8 from designated places. 
If you go out-of-town or don't live in Connecticut, follow the same rules for buying CBD. If you can shop online, do it.
Choose one of these three for the most potent delta 8 THC:
Regardless, always look for third-party tests so you know your product is free of contaminants and actually contains everything you want. 
Recommended CBD Retailers in Connecticut
Arrow Alternative Care Medical Marijuana Dispensary
Artisan Vapor Company
Stairway Thru Heaven
Finlandia Pharmacy & Natural Health Center
New Haven
Cannahealth
Southern CT Wellness & Health
The White Buffalo
The Glass Cloud
Artisan Vapor & CBD New Haven
Stamford
Revitalize Wellness Center
The Glass Room III
Stamford Vapor and Smoke Shop
CLOUDS Vapor
Kure Vaporium
Smoke & More
Hope Dispensary
Head to Toe
Final Notes on Buying CBD Oil in Connecticut
Connecticut laws have opened the door to the world of CBD. It's one of the best places to be in the United States if you are looking to buy CBD oil legally.
If you're not a medical marijuana patient, look into buying CBD oils with less than a 0.3% THC content and you will be good to go. There are many options available both, online and in-store, for your needs.
With that being said, It's almost always easiest (and cheapest!) to make your purchases through a reliable online store. Buying online is the fastest way to have your favorite CBD oil products sent straight to your door.