Buy CBD Oil in Wyoming:
Is CBD Legal in Wyoming in 2022?
YES! Despite Wyoming's harsh marijuana laws, you can still legally purchase and consume CBD. But before you run out to buy it, you need to know a little bit about the different types of CBD.
The laws change depending on whether your CBD was made with marijuana or industrial hemp plants.
Marijuana plants contain THC and are used by people around the world to get high. Any CBD derived from a marijuana plant will be treated the same as smokable marijuana. You could face legal repercussions if caught with this type of CBD in Wyoming.
Industrial hemp CBD is a different story. In 2014, the Federal Government introduced a Farm Bill that made it legal for farmers to produce industrial hemp for commercial and research purposes.
The Farm Bill of 2018 removed industrial hemp from the federal list of Controlled Substances. This means that industrial hemp CBD is no longer considered the same as marijuana and can be purchased legally.
We have included a guide for how to find the best industrial hemp CBD in Wyoming — check it out below.
How to Find Quality CBD in Wyoming
As we mentioned earlier, the CBD industry is growing at a staggering pace. More and more people are trying to their hands on a piece of the pie. Unfortunately, this means that there are a ton of sketchy CBD companies that sell low-quality products.
There are a few things you can do to protect yourself against these scam artists.
How to Protect Yourself From Sketchy CBD Companies
1. Only Buy from Companies that Can Produce Third-Party Test Results
An outside lab should test all CBD products before you take them. The Center for Disease Control found that fake CBD had poisoned over 50 people in Utah. Asking for third-party lab results is a great way to protect yourself from dangerous CBD producers.
2. Make Sure Your CBD Product Is Full-Spectrum
You'll see both isolates and full-spectrum CBD products online and in-store. Isolates have everything extracted out of the oil except for the CBD, whereas full-spectrum leaves those compounds in, capturing the additional cannabinoids and terpenes that have benefits of their own.
3. Don't Buy the Cheapest CBD Products Available
This is one of the best ways to get yourself into trouble with a sketchy CBD supplier. As the industry continues to grow, you'll likely see a massive influx of low-quality, cheap CBD products flood the market. CBD is meant to be taken as a health supplement. Don't put your health into the hands of someone looking to make a quick buck.
CO2 is by far the best method for extracting CBD. It doesn't require any additional chemicals or heat, which helps maintain the purity of the CBD.
Now that you know what to look out for let's see where you can buy legal CBD in Wyoming.
Where to Buy CBD in Wyoming
Making your purchase online is the most convenient way to get industrial hemp CBD sent straight to your door. You'll also be able to find CBD sold over the counter in natural health outlets, vape stores, and head shops.
Online Shops
Shopping online for industrial hemp CBD offers many benefits.
First of all, CBD products found online are almost always less expensive than those found in-store. Online retailers can offer discount pricing and bulk purchase options that you probably won't find locally.
When you look for CBD online, you're working with people whose entire business is CBD. Online retailers are often experts in the world of CBD and can answer your questions with specific answers and solutions. You'll get the right product for your needs every time.
There are hundreds of different CBD products available online. Local shops, on the other hand, may only stock one or two CBD products. Online, we have so far seen tinctures, creams, lotions, waxes, balms, edibles, pills, capsules, pet treats, and the list goes on.
In conclusion, save yourself time and energy by shopping online.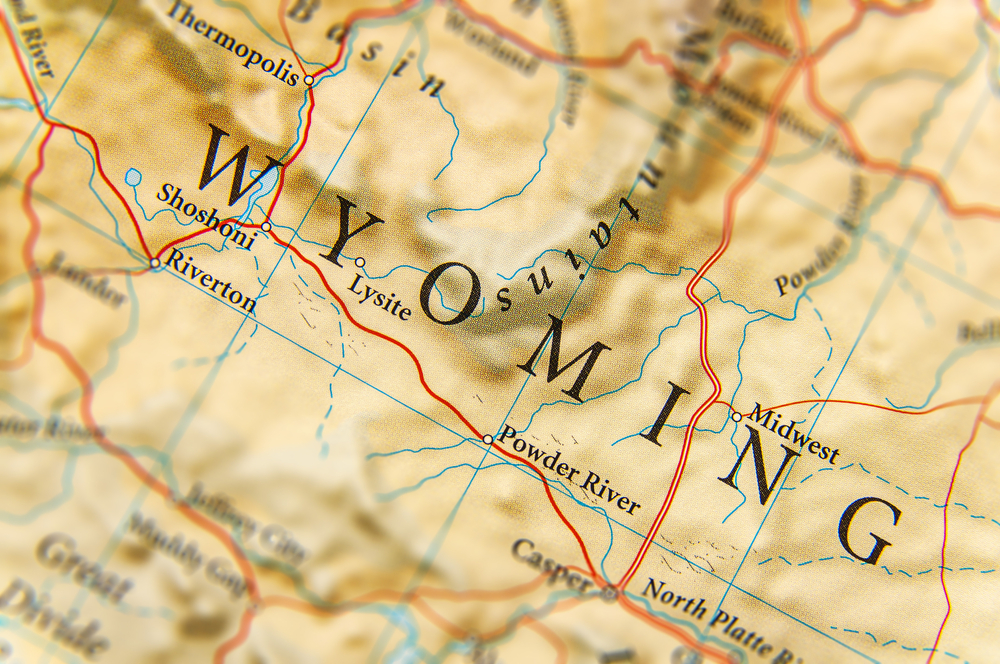 Local Stores
Sometimes, there is no substitute for heading into a local shop and inspecting the products for yourself. If you're that kind of person, the list below will be a helpful resource for finding CBD products locally in Wyoming.
Is Marijuana Legal in Wyoming in 2022?
Unfortunately, marijuana is illegal for all purposes in Wyoming. If you're after legal weed, you'll have to head south to Colorado, where marijuana is legal for recreational and medicinal purposes. Or, stick with something you can buy locally, like delta 8 THC (more on that below).
Wyoming has harsh penalties for marijuana possession. Merely being high is punishable by up to six months in jail and a $750 fine.
Marijuana Possession Penalties in Wyoming
If caught with less than three ounces of weed, it's a misdemeanor; this can lead to 12 months in jail and a $1000 fine.
On your third possession offense, you might face five years in prison and a maximum fine of $5000.
Possession of more than three ounces of weed is a felony, and you might be spending the next five years behind bars. Additionally, your bank account will be $10,000 lighter.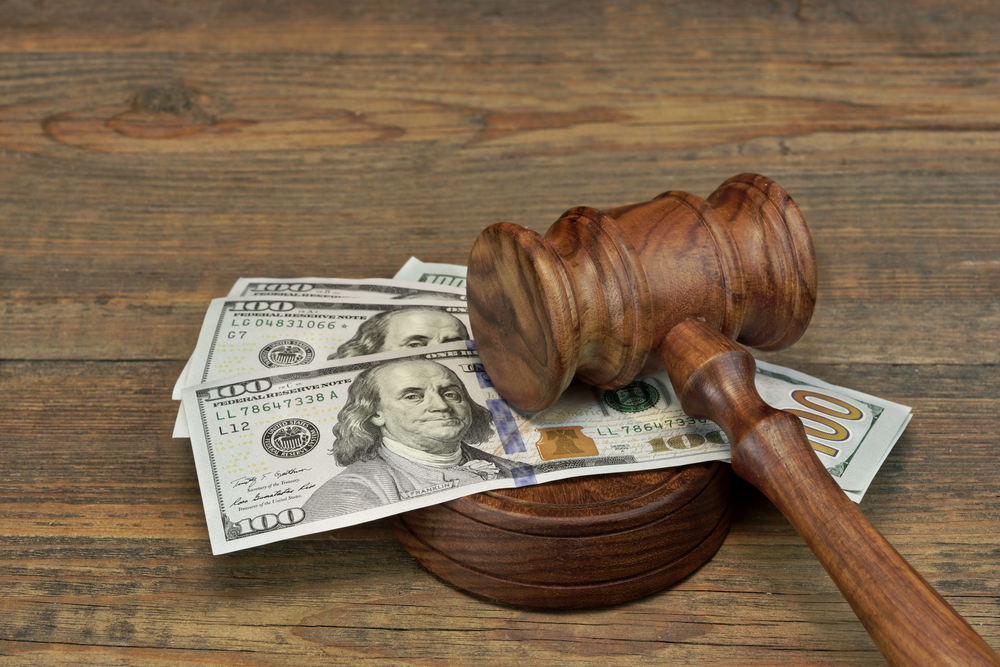 There's an additional fine of $500 for possession of marijuana within 500 feet of a school.
The sale of any amount of weed is a felony. You'll be looking at a $10,000 fine and up to 10 years in jail.
Growing even one marijuana plant is a misdemeanor with a penalty of up to six months in jail and a $1000 fine.
There is an additional charge if you have drug paraphernalia, which can add six months and a $750 fine to your punishment.
Driving high is also illegal and treated like a DUI.
Medical Marijuana
Medical marijuana in Wyoming is practically non-existent, except for a limited program for people with epilepsy.
House Bill 32 became law in 2015 and created an avenue for people with intractable epilepsy to take CBD to treat their seizures.
Under HB 32, epilepsy patients with a doctor's recommendation may use CBD with a minimum CBD content of 5% and a maximum THC content of 0.3%.
However, the state of Wyoming hasn't put any programs for the cultivation, production, or distribution of the marijuana required to produce this type of CBD, so the program doesn't really work.
There is no legal protection for those of you in Wyoming who use marijuana to treat a medical condition.
If you have further questions regarding CBD for epilepsy patients, contact the Wyoming Department of Health — the application form can be found here.
Recreational Marijuana
Despite growing support for weed in the Cowboy State, marijuana laws probably won't be changing for a while. According to the Star Tribune, half of the adults in Wyoming support personal-use marijuana.
Wyoming has made efforts to reduce the penalties associated with marijuana possession in the past, but the bills haven't made it far.
In 2015, legislation was introduced that would have reduced the penalties for possession of less than an ounce of marijuana, but it died before it was passed.
The Wyoming division of the National Organization for the Reform of Marijuana Laws (NORML) tried to pass a ballot that would have legalized medical marijuana. However, they failed to get enough signatures.
So, it seems as though marijuana law reform is not in Wyoming's immediate future.
Is Delta 8 THC Legal in Wyoming in 2022?
Good news, Wyoming. Delta 8 THC is legal in your state. 
As if navigating CBD laws isn't enough, now we have delta 8 THC to figure out. The world of cannabinoids is complex. Delta 8 falls in the same boat as CBD — as long as it's from hemp. But again, the laws change from state to state. Delta 8 is even more confusing because some people claim it's synthetic and, therefore, illegal. This causes a lot of confusion on delta 8's legality.
This is crucial since delta 8 is a great alternative for those that don't have access to marijuana or dislike the high. It's similar in molecular structure and effects but is less potent. That means you get the same relief without the strong psychoactivity.
Where to Buy Delta 8 in Wyoming 
The same places that sell CBD very likely sell delta 8. However, it's even more vital that you check the source. Look for those third-party tests and customer reviews, and don't be afraid to ask questions. Buying online can simplify it since those test results are usually posted or readily available. Plus, you'll be able to find delta 8 flower, tinctures, edibles, and more online. 
Want a few good places to start? 
The following companies are a few of the most popular when it comes to delta 8. You won't be disappointed.
Recommended CBD Retailers in Wyoming
Cheyenne
It's Only Natural
Wyoming Vapor Company
Straight Line Vapors
The Smoke Shop
Natural Wellness CBD
Casper
OHM Man Vape Shop
Wyoming Vapor Company
Norse Vapors
Double Diamond Vapor
Straight Line Vapor
Laramie
Steam Vapor Company
Up N Smoke II
Up N Smoke Jr.
Junction Tobacco Shop
If your location is outside of one of Wyoming's cities, your best chance of finding CBD is online.
Final Notes on Buying CBD & Delta 8 THC in Wyoming
Wyoming has some of the United States' strictest marijuana laws. If you're interested in the world of marijuana, it'll be quite some time before you start to see dispensaries pop up in the Cowboy State.
Disappointed? Not all hope is lost. Delta 8 THC makes a great alternative, and it's legal. You can find it in your area, but online is safer and will give you more product selection than you'll know what to do with. That's a good problem to have.
If you have a severe form of epilepsy, you might be eligible for low THC CBD through your family doctor. The state hasn't made any other progress with its medical marijuana program.
In conclusion, if you want to get high-quality CBD and delta 8 in Wyoming, make your life easier by placing an order online. Most companies should be able to get your products out to you in a few business days.
Good luck, Wyoming!