Buy CBD in Virginia:
Is CBD Legal in West Virginia in 2022?
Despite West Virginia having strict marijuana laws, you can still purchase CBD legally in the Mountain State. However, the law changes depending on how the CBD is made, so make sure you do your research before going out to place an order.
CBD vs. THC
CBD can be made using flowering marijuana and industrial hemp plants. The key difference — when it comes to CBD and the law — is the amount of THC found in each plant.
THC is the ingredient found in marijuana that gets you high.
Any CBD produced using a flowering marijuana plant is illegal in the eyes of the Federal Government and the state of West Virginia.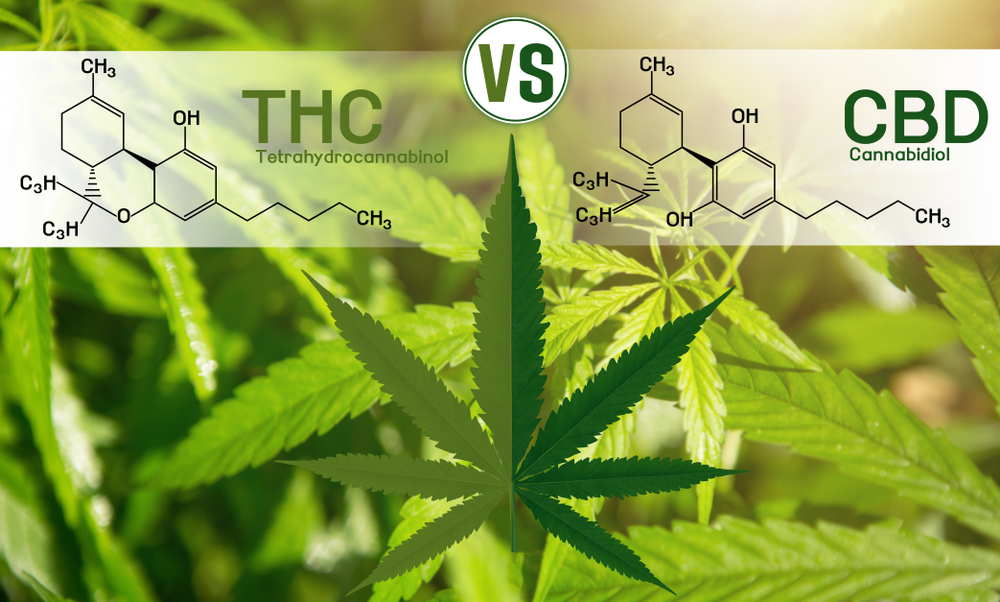 CBD made from industrial hemp plants usually contains 0.3% THC or less, which means it won't get you high. Therefore, you can take advantage of CBD without worrying about the buzz.
Under the 2014 Farm Bill, the Federal Government allowed farmers to produce industrial hemp for research and commercial purposes. Under the new Farm Bill, passed at the end of 2018, industrial hemp became an agricultural commodity.
Hemp was once considered the same as marijuana. However, under the 2018 Farm Bill, industrial hemp is no longer considered a controlled substance; your favorite industrial hemp products are legal to purchase.
Now, let's dive into how you can get high-quality CBD locally and online in West Virginia.
How to Buy CBD in West Virginia
As we mentioned earlier, the CBD industry is brand new and continually changing. Therefore, the best way to find high-quality CBD is to keep yourself informed.
Don't fall victim to one of the many fake CBD products being sold over the counter. Here's how to avoid these companies.
1. Always Research Your CBD Products Before Making a Purchase
There are hundreds of different products available on the market. Don't buy the first one that you see. The Food and Drug Administration has found that many products sold in-store don't actually contain any CBD. A quick Google search can often save you from buying a sketchy product.
2. Only Buy Products That Have Been Tested by an Outside Lab
Third-party labs can detect any unwanted or potentially harmful chemicals contained in CBD. They can also make sure that the CBD inside the product is equal to the amount the company is advertising. Any trustworthy company will have lab reports available on its website.
3. Look for Full-Spectrum CBD Products
Full-spectrum CBD products are those that are made using the entire hemp plant. CBD isolates are made using only parts of the plant and don't contain other valuable cannabinoids.
CO2 extraction doesn't require any additional solvents. It also doesn't require heat, so the purity of the CBD is maintained. The process to perform CO2 extraction can be expensive, which demonstrates that the company is committed to making a high-quality product.
5. Make Sure Your CBD Is Made Using Industrial Hemp
This is the best way to avoid any trouble with the law. CBD made using flowering marijuana will contain THC, which means that it is still considered illegal under federal law. If a company can't follow the law, what're the odds that it's following the few quality regulations in the industry?
If you keep this guide in mind when placing an order for CBD, you should be able to avoid many of the fake and low-quality products available online and in-store.
Where Can You Buy CBD in West Virginia?
You can buy CBD in a physical store or online. While it might seem like shopping locally is better, it's actually safer, cheaper, and more convenient to buy online.
Online Shops
Placing your order with a reputable online CBD supplier is the best way to find high-quality products.
You'll also save yourself a lot of money by making your purchase online. When you cut out the middleman, the supplier can pass on the savings directly to the customer. Online, you'll be able to find bulk purchase options or discount deals that local stores can't offer.
It's easy to conduct a background check on a CBD product before you buy it when you shop online. You won't necessarily feel your CBD working when you take it, so it can be hard to know if you're getting a solid product by only testing it.
When you shop online, you can check if the company's products have been tested by a third-party lab and read customer reviews from the comfort of your own home.
Driving around town shopping for the right product for your needs is time-consuming. The next supplier is only a click or two away when you buy online. Save yourself the gas money and get your CBD delivered straight to your door.
With that being said, you should still be able to find a selection of CBD products near you. We have included a short list below of good places to try.
Is Marijuana Legal in West Virginia in 2022?
West Virginia legalized medical marijuana back in 2017 but didn't have everything in place until 2021. Yes, that means it took four long years for residents to access marijuana, even if they qualified. State laws say it's illegal to buy from anywhere other than state-licensed dispensaries, and there's no reciprocity program in place. 
Could this be a record? Probably.
The state has not decriminalized marijuana yet, but two bills are pending. House Bill 2291 would make marijuana legal for adults over 21, and House Bill 2912 would regulate the sale of marijuana and set up state-run retail shops. Maybe West Virginia will take the leap and fully legalize it.
If you don't have a West Virginia medical marijuana card, possession can come with jail time and fines.
Marijuana Possession Penalties in West Virginia
For the moment, marijuana possession remains illegal in West Virginia.
If caught with 15 grams or less of weed, you can face 90 days to 6 months in jail and a fine of $1000. The fines and penalties double for your second and subsequent offenses.
If you're in possession of drug paraphernalia, you could also get an additional charge of six months in jail and a $5000 fine.
Growing marijuana is a felony in West Virginia. If the authorities find you in possession of marijuana plants, you could be sentenced to one to five years in prison and a $15,000 fine. Again, the penalties double for your second and following offenses.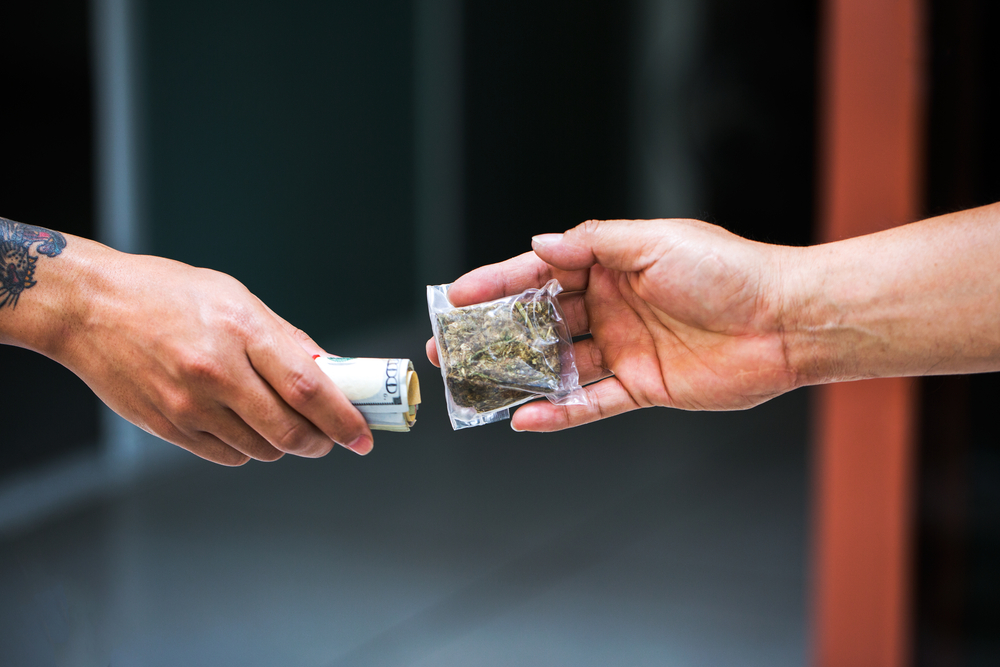 Selling marijuana, in any amount, is a felony.
If you're caught selling weed to a minor or near a school (within 1000 feet), you'll be required to serve a minimum of two years in prison.
Therefore, don't get caught selling marijuana in West Virginia.
In 2017, West Virginia passed its first marijuana laws. Check out the next section to find out if you're eligible.
Medical Marijuana in West Virginia
Governor Jim Justice signed Senate Bill 386 in 2017, which legalized marijuana for medicinal purposes.
Under SB 386 (the West Virginia Medical Cannabis Act), patients with severe medical conditions can access marijuana in the form of capsules, tinctures, oil, gels, creams, or ointments. Currently, smokable forms of marijuana are not permitted.
Eligible Medical Conditions for Medical Marijuana in West Virginia
HIV/AIDS
Intractable seizures
Neuropathies
Severe, chronic, or intractable pain due to a neuropathic condition
Severe, chronic, or intractable pain where traditional treatments are ineffective
Terminal illness (less than a year to live)
If you have one of the above medical conditions, you might be able to register as a medical marijuana patient in West Virginia.
In addition to having an approved medical condition, you must also receive a recommendation from a West Virginia Board of Health certified doctor, be at least 18 years old, and register with the state as a medical marijuana patient.
Doctors must complete a four-hour course before they can legally recommend medical marijuana.
Don't worry, though. If this doesn't sound like an option, you do have an alternative.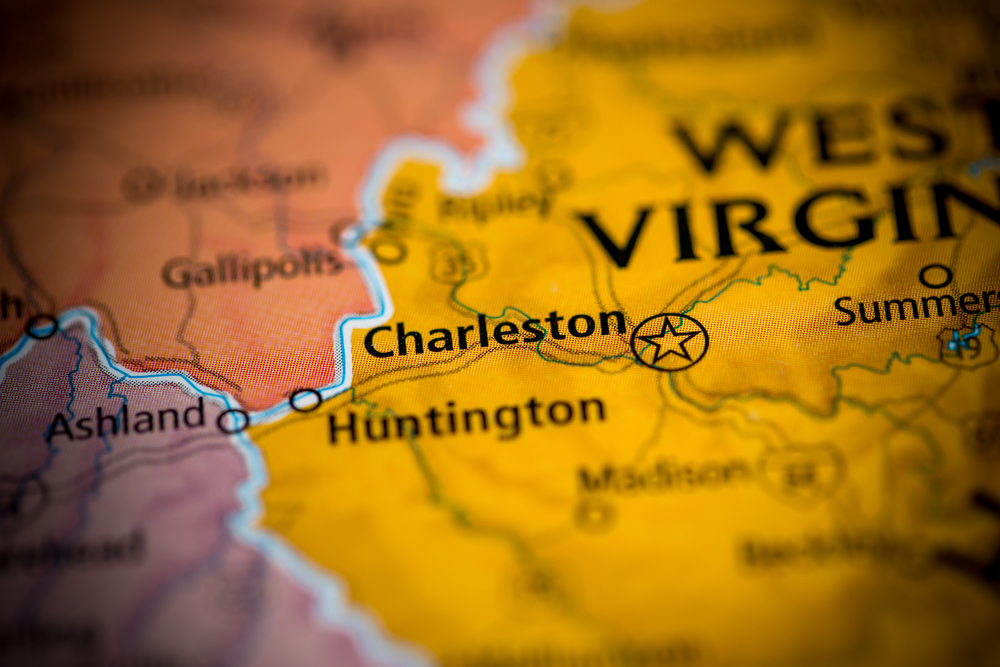 Is Delta 8 THC Legal in West Virginia in 2022?
Delta 8 THC is legal in West Virginia.
CBD came first, opening the door to other cannabinoids. Now we have delta 8 THC, among others, flooding the market as people snatch it up.
Delta 8 is an isomer of delta 9, meaning they're structurally similar. That makes their effects similar, too. However, there are some key differences. 
The legal aspect is most notable — delta 9 is federally a Schedule I drug, and many states still have it listed the same way. As long as delta 8 is made from hemp, it's legal federally and in most states. However, check with your local laws because some states have banned delta 8.
It's also less potent, which means the effects are milder, and it has fewer side effects. Delta 8 can be very relaxing, and the high is more mellow, making it ideal for those that want the benefits of marijuana but don't like the high.
Where to Buy Delta 8 in West Virginia
Delta 8 is even more unregulated than CBD, so the same rules apply. Only buy from reputable companies, always check for third-party testing, and online is best. 
There are a ton of online companies, but these three are at the top:
You can probably find it locally, but it'll be expensive, and the quality won't be there. Online gives you far more options; shop around, and you'll find great delta 8 products, like gummies, vapes, tinctures, and even flower. 
Recommended CBD Retailers in West Virginia
Try One of These West Virginia Stores for Everything CBD:
Charleston
Appalachian Cannabis Company
Cap City CBD Plus
Hazy Hollow Vapors
New Found Vapes LLC
The Capital City Vapors
Huntington
My Vapor Place
The Vapor Bar
Full Steam Vapor Huntington
Smoke Time Sam's
District 4 Vapor
Morgantown
AVAIL Vapor
Glass Gone WOW
The Vapor Hut
The Vapor Room
Smoker's Emporium 
If you're trying to find a quality, local source of CBD in West Virginia, dispensaries are usually your best bet.
If you don't see your city here, don't be afraid to take a look online. Many great retailers can get CBD out to you in a few business days.
Final Notes on Buying CBD & Delta 8 THC in West Virginia
Although the marijuana laws in West Virginia are strict, the Mountain State is making progress.
If you're unable to get a West Virginia medical marijuana card, you can still legally purchase industrial hemp CBD and delta 8 THC locally and online.
Finding high-quality CBD and delta 8 in West Virginia is easy. Simply hop online and place your order with a trustworthy CBD supplier.