Buy CBD in South Dakota:
Is CBD Legal in South Dakota in 2022?
Despite South Dakota's strict marijuana laws, it's still possible to purchase CBD. However, South Dakota authorities have been cracking down on local suppliers, which means you may have trouble finding a source of CBD nearby.
There has been a lot of controversy regarding CBD in South Dakota. In 2017, the state passed Senate Bill 95, which rescheduled CBD as a Schedule IV drug. Under Senate Bill 95, the Food and Drug Administration must approve CBD.
Are unlikely to be abused.
Have an accepted medical application in the United States.
Can lead to limited physical or psychological dependence.
This seems to be in direct conflict with federal laws. In 2018, the Federal Government made changes to the Farm Bill, which made industrial hemp legal to produce for commercial and research purposes.
Industrial hemp has almost no use as a recreational drug because it contains minimal THC. THC is the active ingredient in marijuana that gets the user high.
Under the 2018 Farm Bill, the Federal Government has allowed farmers to grow industrial hemp to produce clothing, food, fuel, paper, and extracts such as CBD.
So, South Dakota laws don't necessarily agree with federal laws. In March 2019, Governor Kristi Noem vetoed the legalization of hemp.
Therefore, CBD is currently in a legal gray area in South Dakota. With that in mind, you'll still be able to find CBD sold over-the-counter and online in South Dakota.
Is Marijuana Legal in South Dakota in 2022?
Unfortunately, South Dakota punishes marijuana possession quite severely. Both, recreational and medicinal marijuana, are illegal in the Mount Rushmore State.
Could these laws change soon?
In 2021, South Dakota implemented SDCL 34-20G, legalizing medical marijuana. A bill passed that would have legalized recreational marijuana, but the state Supreme Court ruled against it due to technical violations. Advocates will try again, so maybe the state will see legalized marijuana in the near future. 
This is relatively typical in midwestern states — out of all them, only Michigan has legalized recreational marijuana. Many others have limited medical marijuana programs, but in South Dakota, Nebraska, and Kansas, marijuana remains completely illegal.
Therefore, if you're interested in legal recreational marijuana, you'll have to make the short 570-mile drive to Colorado.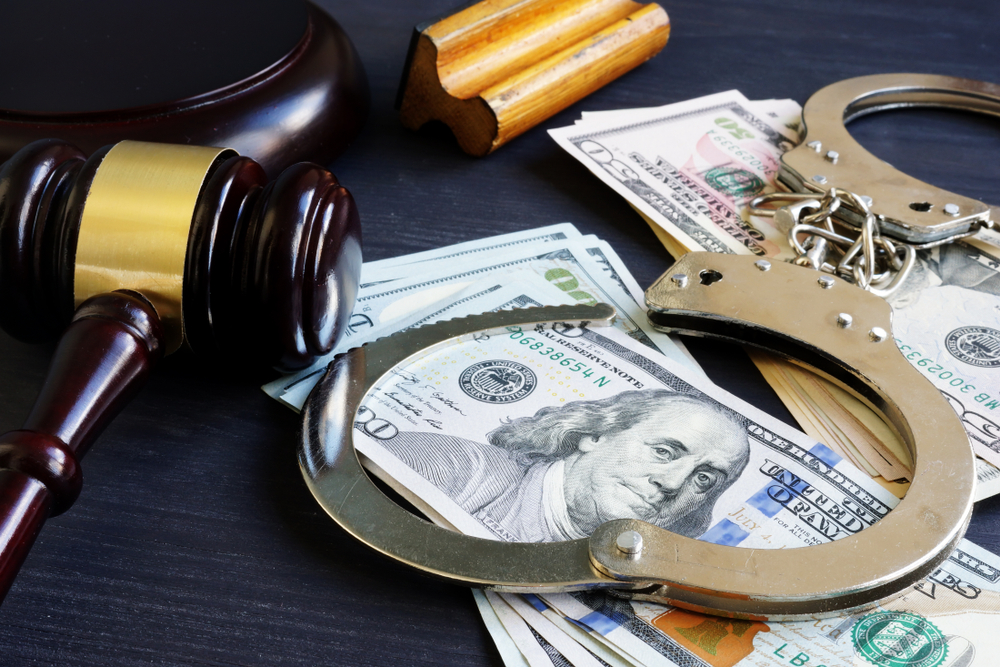 Marijuana Possession Penalties in South Dakota
If caught with marijuana in South Dakota, you could be looking at jail time and fines.
Possession of two ounces or less is a misdemeanor and can lead to a year in prison with a fine of $2000.
Between two ounces and half a pound, possession becomes a felony. You could receive up to a year in jail and a fine of $4000. Beyond half a pound, you're looking at five years in jail and a $10,000 fine.
Possession of hash or concentrates is especially severe. If caught with any amount of hash, you face a felony punishable by ten years in prison and a fine of $20,000.
Growing marijuana is also illegal. If you're caught, it'll be treated as possession based on the weight of the plants.
It's also illegal to be in a room where marijuana is being used or stored; this is a misdemeanor with a possible sentence of one year in jail and a $2000 fine.
In short, don't get caught with weed in South Dakota unless you like fines and small, enclosed spaces.
So, how does CBD fit into South Dakota law?
How to Buy CBD Safely in South Dakota
There are a few things you need to know in order to protect yourself from untrustworthy companies.
1. Know What to Look for
Not all CBD products are equal, and it's important to know the signs of a bad company and low-quality products.
Don't buy CBD from a company that claims CBD can work miracles.
Thousands of people across the United States are using CBD to treat medical conditions such as cancer, epilepsy, multiple sclerosis, and HIV/AIDS, among others. CBD will help patients manage their symptoms but won't provide a cure to these conditions overnight. Don't trust a company that claims otherwise.
Only order from companies that can provide third-party laboratory results.
Third-party labs can test products to see if the amount of CBD they contain matches the amount advertised. The Food and Drug Administration has found that many companies are selling products with almost no CBD at all. These labs can also make sure that your products are free from unwanted chemicals, including solvents and pesticides.
Buy full-spectrum CBD products.
CBD products labeled as full-spectrum include additional cannabinoids, terpenes, flavonoids, and other compounds. These add their own unique benefits, but also boost CBD's benefits.
CO2 extraction doesn't need special solvents or heat to produce CBD; this means that the extraction process keeps the CBD as clean and pure as possible. Companies that use CO2 as their extraction method are usually committed to quality — especially when you consider that there are far cheaper extraction methods.
Double-check the THC content.
Industrial hemp CBD should have a THC content of no more than 0.3%. This type of CBD is legal in the eyes of the Federal Government. Remember that CBD is currently in a legal gray area in South Dakota. Making sure that the THC content is as close to 0% as possible will go a long way in protecting you from legal consequences.
Taking these steps before purchasing CBD in South Dakota is extremely important. This guide will increase your chances of finding high-quality CBD faster. It'll also help you avoid trouble with the law.
NOTE: CBD is listed as a Schedule IV drug in South Dakota. Although federal law states that CBD is legal to possess and consume, you can still face legal repercussions in South Dakota.
If you're ready to find out how to buy CBD in South Dakota, the next section will point you in the right direction.
2. Shop Online for CBD
It's important to know where the CBD came from and what's in it. Because of this, it's always safer to buy CBD online. It doesn't take long to look through a company's website to see if there are third-party test results and products you need that fit your budget. There are many reputable and trustworthy online vendors, so you'll be able to find all kinds of CBD products.
Online shopping is more convenient in general, but when it comes to CBD, it's almost a necessity. It's easier and cheaper, but ultimately it's a matter of safety.
Still, there might be a time when you need to find CBD locally. If you find yourself in that situation, check out one of the stores below.
Is Delta 8 THC Legal in South Dakota in 2022?
You can legally use delta 8 THC in South Dakota.
If you don't qualify for the medical marijuana program, try delta 8. Many people turn to it for relief from various health problems, even if they have access to legal marijuana. The effects are similar, but the high is milder, making it ideal for those that don't want the high. Note: delta 8 is psychoactive, but it's less potent than THC. Small amounts can go a long way.
Unfortunately, some US states ban delta 8 THC.
Where to Buy Delta 8 THC
Buying delta 8 is similar to buying CBD — it takes the same diligence. 
Even if you never come across a dangerous product, you still want the best. This is especially true if you're using it for medicinal purposes. If you're buying low-quality products, they won't be as potent as they could be and likely won't be effective. Give yourself the best shot possible for relief and go with quality.
To find the best, start with third-party testing. These provide proof of the product's purity and let you know how much delta 8 is in there. 
To make it easy, shop online. The following reputable vendors have COAs (certificates of authenticity) readily available and are open about the hemp source:
Shopping online also gives you other benefits, like lower prices and a vast selection to choose from.
Recommended CBD Retailers in South Dakota
Sioux Falls
Vape Connexion
Blown Away Vape and Glass
The Vape Cloud Lounge
Eastwold Smoke Shop
Smokin' Deals
ECig Crib – Sioux Falls
Rapid City
Thrifty Smoke Shop
510 Vape Shop
Black Hills Vapor Downtown
City Vapes
Hemporium Boutique
1 Down Ohm Vapors
If you live outside of Sioux Falls or Rapid City, your best bet is to try your local vape shop. Better yet, place your order online.
It'll probably be hard to find CBD locally, and you run the risk of getting into trouble with the law.
Final Notes on Buying CBD & Delta 8 THC in South Dakota
South Dakota probably has the strictest laws regarding CBD in all of the United States. The State Government currently lists CBD as a Schedule IV drug.
Although CBD is legal to produce, possess, and consume under federal law, you'll need to be extra cautious in South Dakota. This is a rare case where CBD laws are tighter at the state level than at the federal level.
For now, delta 8 THC is legal in South Dakota; you can find it easily even if you are worried about buying CBD or don't qualify for the medical program.
Your best chance for finding high-quality CBD and delta 8 in South Dakota is to place your order online. This way, you know for sure the products are safe and abide by local laws.
Until the laws relax in South Dakota, you likely won't be able to find CBD sold locally.