Buy CBD Oil in North Dakota:
Is CBD Legal in North Dakota in 2022?
YES! CBD is legal to purchase and consume in North Dakota. However, It's important to know that the law changes depending on your source of CBD.
If you can become a medical marijuana patient in North Dakota, you'll be able to purchase CBD through your nearest dispensary or online.
If you aren't a medical marijuana patient, though, there is still hope!
CBD vs. THC: What's the Difference?
CBD can be derived from both flowering marijuana and industrial hemp plants.
Flowering marijuana plants produce CBD that can have a high THC content. These are considered illegal under North Dakota law.
Industrial hemp CBD is slightly different, as it shouldn't contain more than 0.3% THC.
The low THC content in industrial hemp CBD means that it won't get you high and is legal to purchase in all 50 states!
When the Federal Government introduced the 2018 Farm Bill, industrial hemp was no longer considered a Schedule 1 drug under the Controlled Substances Act.
Farmers can now legally produce industrial hemp for commercial and research purposes, including the production of CBD.
Wonderful. Now, let's find out how to purchase CBD legally in North Dakota.
How to Buy CBD in North Dakota
The regulations around CBD in North Dakota are not entirely defined, which means it can be challenging to find a reliable source of CBD.
The industry is relatively new, and companies are appearing out of nowhere. Some tests (such as this one conducted by the Food and Drug Administration) have found that some companies are selling CBD products that contain heavy metals, solvents, or no CBD at all.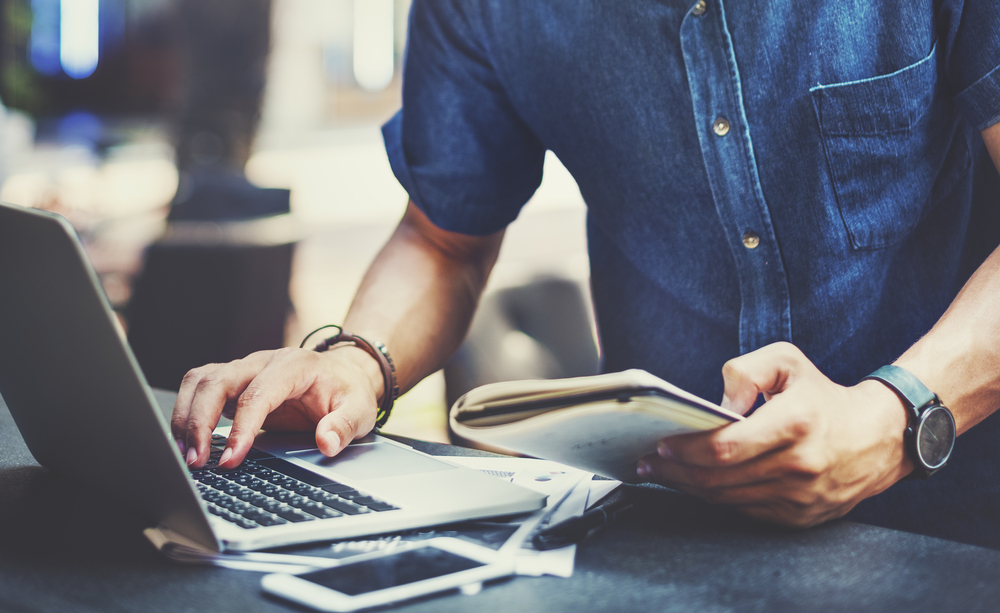 Here are a few things you can do to protect yourself from companies selling sketchy CBD products:
If the products haven't been tested by an outside lab, don't buy them. Third-party labs can tell you if a product contains the same amount of CBD as advertised. They can also check for any harmful additives, such as pesticides.
Watch out for companies that claim CBD is a cure for any symptom. Although CBD is useful for treating all sorts of medical conditions, it's not a miracle drug. If you're looking for relief from pain, inflammation, anxiety, or seizures, then CBD is a great option. However, it's not going to cure your condition overnight.
Order from companies that use CO2 as their primary extraction method. CO2 extraction is the best way to produce CBD because it doesn't require heat or solvents; this keeps your CBD as pure as possible. The equipment needed for CO2 is also expensive, so it's a sign that the company is committed to quality.
Making your purchase online is the easiest way to verify that the company's products are legit.  It can be hard to double-check the quality of CBD products in-store, but your local vape or natural health stores should have knowledgeable employees who can help you find what you're looking for.
Guide To Buying CBD Online in North Dakota
Buying CBD online in North Dakota is the way to go. Shopping online will save you valuable time and money in the long run.
The products found online will almost always be less expensive than those found in-store. Running a physical storefront is not cheap, and the prices often reflect that.
Online stores are specialists in the world of CBD. If you are looking to buy CBD locally, you'll have to shop in vape stores, head shops, and natural health outlets. All of those stores may sell CBD, but it's unlikely that they have specialized knowledge of the products.
If you want CBD delivered to your door in a few business days, place an order with a trustworthy online store.
Is Marijuana Legal in North Dakota in 2022?
Marijuana is only legal for medical use.
Although North Dakota is a traditionally conservative state, medicinal marijuana is legal and small amounts have been decriminalized.
Under House Bill 1050, possession of up to half an ounce of marijuana is an infraction. The maximum fine is $1,000 but no jail time.
Possession of more than 1/2 ounce but less than 500 grams is a Class B misdemeanor and can get you a maximum sentence of 30 days imprisonment, up to a $1500 fine, or both. 
Ingesting marijuana is a Class B misdemeanor punishable by up to 30 days in jail and a fine of up to $1,500. 
Previous attempts to get full legalization on the ballot have failed, but maybe the coming year will bring change.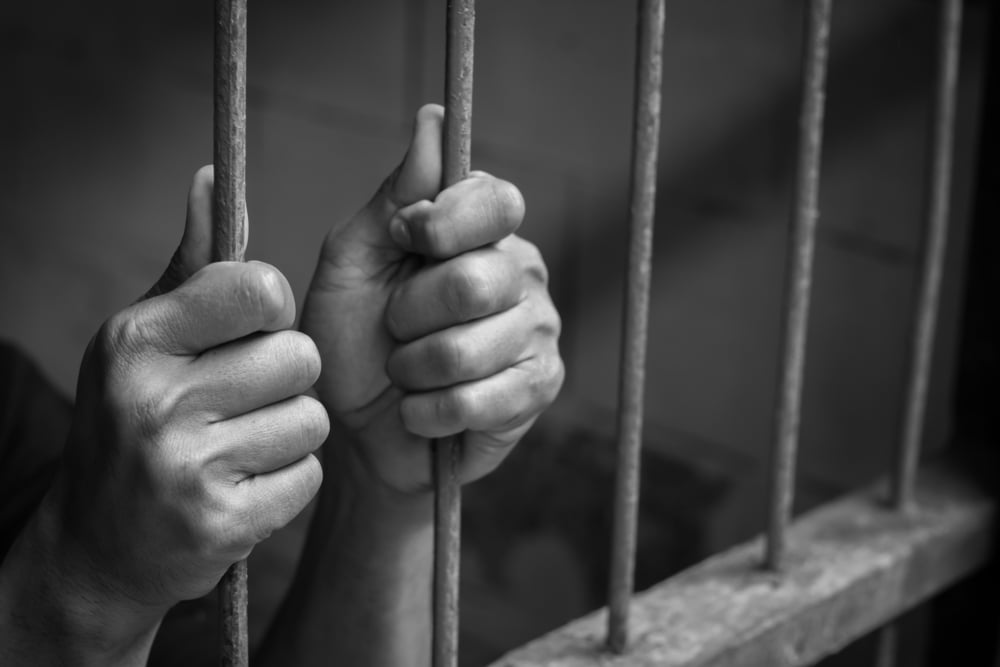 Much of this comes from the fact that the Federal Government still lists marijuana as a Schedule 1 drug.
In the eyes of the Federal Government, drugs in this category:
Are highly addictive and susceptible to abuse
Have no accepted medical applications in the United States
Cannot be used safely under medical supervision
(Source)
Other drugs listed in this category include heroin, ecstasy, LSD, and magic mushrooms.
What are the laws regarding medical marijuana in North Dakota?
Medical Marijuana in North Dakota
In 2016, North Dakota approved Measure 5, which made medical marijuana legal for eligible patients with severe medical conditions.
Currently, you may only apply for a North Dakota medical marijuana permit if you have one of the following medical conditions:
Amyotrophic lateral sclerosis
Cirrhosis
Dementia
Cachexia or Wasting Syndrome
Hepatitis C
HIV / AIDS
Spinal stenosis
There has been a lot of debate around these laws.
Initially, Measure 5 would have allowed you to grow weed at home (up to 8 plants) if you live further than 40 miles from the nearest dispensary, but legislators removed that possibility in 2017.
As a result of these changes, doctors in North Dakota need to specifically recommend smoking as the best way for the patient to consume marijuana. Otherwise, the patient can only use extracts and low-THC products.
Applications for medical marijuana finally opened on October 29, 2018.
If you're interested in applying for a medical marijuana card in North Dakota, take a look at our guide below.
How to Apply for Medical Marijuana in North Dakota
To apply for a medical marijuana card, you must be a North Dakota resident who is 19 years of age or older.
Then, you will need to get your medical records from your family doctor and get them to write you a recommendation for medical marijuana. This recommendation must be directly related to one of the eligible medical conditions listed above.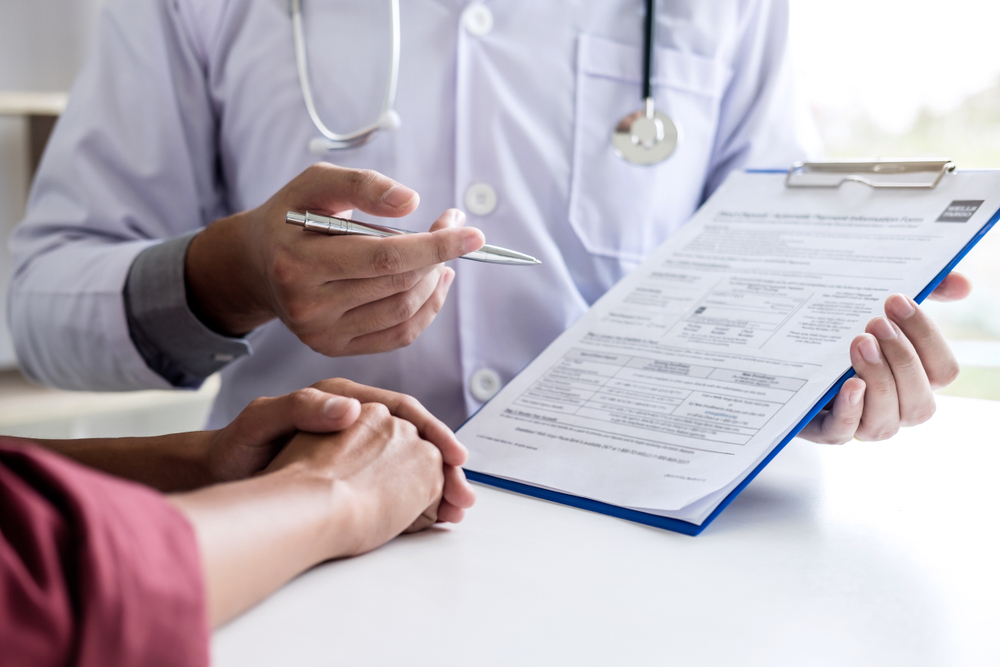 There is a $50 application fee.
If you think you qualify, you can apply for a medical marijuana license in North Dakota.
If you have any further questions regarding medical marijuana in North Dakota, consult your family doctor.
Legalization in North Dakota
In November 2018, North Dakota voters rejected a ballot that would have legalized marijuana for recreational use. Had the ballot passed, people aged 21 or older would have been able to purchase marijuana from dispensaries and grow plants at home.
Unfortunately, the ballot failed, with a vote of 41% in favor and 59% against.
For the moment, therefore, legal marijuana doesn't seem to be on the cards for North Dakota.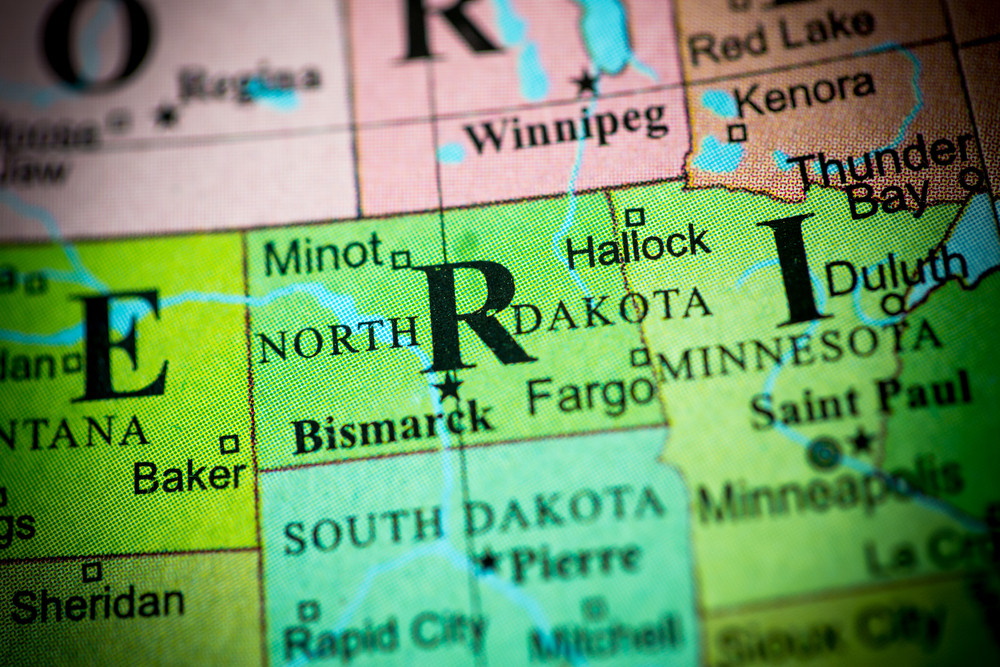 Is Delta 8 THC Legal in North Dakota in 2022?
Delta 8 THC is illegal in North Dakota. 
It looks like the state is slowly moving towards making changes in marijuana legislation, so maybe delta 8 will get thrown in there, too. 
As an isomer of delta 9 THC, it makes a great alternative for those that don't have access to marijuana. It's popular partly because it treats many of the same health problems. Others are glad they have a legal way to get high.
How to Buy Delta 8 THC
For now, you can't. 
If you travel or North Dakota changes the laws, follow the same guidelines we laid out for CBD. We can't emphasize enough how important it is to look for third-party tests. Next, check out the customer reviews. Sometimes a plethora of good reviews isn't a sign of quality, but foul play. Keep that in mind as you skim through them. 
As usual, buying online is the safest way to find delta 8. 
Here are a few companies that stand out for their quality and customer service:
Recommended CBD Retailers in North Dakota
Fargo
Infinite Vapor Fargo
Sports Vape
Ecig City
WooCana CBD Oil Fargo
Discount Smoke Shop
Bismarck
Infinite Vapor Bismarck
Dutchman Vapors Bismarck
Terry's Health Products
Knock-Ootz
Pype Hype
Grand Forks
Infinite Vapor Grand Forks
Dutchman Vapors Grand Forks
SnG Vapor
Discontent
Mellow Mood
If you don't see your city on this list, then head to your local vape shop, where the staff should be able to point you in the direction of a local supplier. Otherwise, take a look online for all of your CBD needs!
Final Notes on Buying CBD in North Dakota
Despite North Dakota's strict marijuana laws, the state is slowly making its way toward legalization.
If you can get a medical marijuana license, keep your eyes open for more medical marijuana dispensaries opening shortly. Once the State Government works out the regulations, dispensaries will be your best choice for a quality CBD supplier.
For those of you who can't get a medical marijuana license, don't stress! Industrial hemp CBD is still available over the counter. However, it's rather difficult to know if you're getting quality products in-store, so we always recommend placing your order online.