Buy CBD Oil in Delaware:
Is CBD Legal in Delaware in 2022?
Yes, CBD oil is legal to purchase in Delaware, but you need to be aware of the law to avoid any trouble with the authorities.
Depending on whether or not your CBD oil contains THC, the legal circumstances can change.
Industrial hemp products are treated differently than those derived from flowering marijuana plants.
Luckily for those of you who are looking to buy CBD oil in Delaware, this small change means that industrial hemp extracts are completely legal.
CBD oil derived from industrial hemp doesn't typically contain enough THC (legally less than 0.3%) to get the user high. Using these products will get you all the benefits of CBD without the buzz.
You can find CBD oil in many different forms. It can be purchased as a tincture, cream, balm, wax, vape juice, and there are even products available for your pets.
Whether you decide to pick up your products online or in-store, there are a few things you should do to protect yourself from sketchy companies.
Read our guide below for finding quality CBD oils from a trustworthy supplier.
Let's examine the Delaware law regarding medical marijuana to see if you may be eligible to purchase CBD oil with a higher THC content.
Is Marijuana Legal in Delaware in 2022?
Marijuana is only legal for medical purposes in Delaware. The state has also decriminalized marijuana.
In 2015, HB 39 decriminalized small amounts of marijuana, making possession of less than 6.2 ounces a misdemeanor and less than 1 ounce a civil infraction. 
In 2021, Delaware considered HB 150, which would have legalized recreational marijuana up to an ounce for anyone over 21. 
In 2011, Delaware became the 16th state to legalize the use of medical marijuana.
Under the Delaware Medical Marijuana Act, residents of Delaware may apply for a medical marijuana license with the recommendation of a physician.
Additionally, you will need to pay a one-time $125 application fee and prove that you have an eligible condition.
Eligible medical conditions for medical marijuana in Delaware:
HIV/AIDS
Decompensated Cirrhosis
Amyotrophic Lateral Sclerosis
Cachexia or Wasting Syndrome
Severe/debilitating pain that has not responded to previously prescribed medication or surgical measures for more than three months or for which other treatment options produced serious side effects
Severe and persistent muscle spasms
Terminal illness
Strangely, this law doesn't prevent an arrest for marijuana possession. It simply provides a legal defense if prosecuted.
If you are arrested for possession while holding a medical marijuana license, you may have a legal defense if you can satisfy the following conditions:
You were in possession of no more than six ounces of marijuana and no plants.
You possessed marijuana solely to treat or alleviate the patient's severe or debilitating medical condition.
Your physician has stated that you are likely to receive therapeutic benefit from marijuana to treat or alleviate your serious or debilitating medical condition.
You didn't possess marijuana on school grounds, on a school bus, in state-funded health care or treatment facility
You weren't smoking marijuana in a public place or in any form of transportation.
If you are under the age of 18, you may be able to apply for a medical marijuana license if you are suffering from one or more of the following conditions:
Intractable epilepsy
A chronic or debilitating disease or medical condition where they have failed treatment involving one or more of the following symptoms

Cachexia or wasting syndrome
Intractable nausea
Severe, painful and persistent muscle spasms
Delaware recently passed "Rylie's Law", which permits caregivers to administer CBD oil to children with debilitating health conditions on school buses and school grounds.
Once you have obtained a medical marijuana license, you may be able to legally purchase CBD oil products through a local dispensary or easily find them online.
If you aren't able to get a medical marijuana license, don't worry. You can still legally purchase your favorite industrial hemp products online and in-state.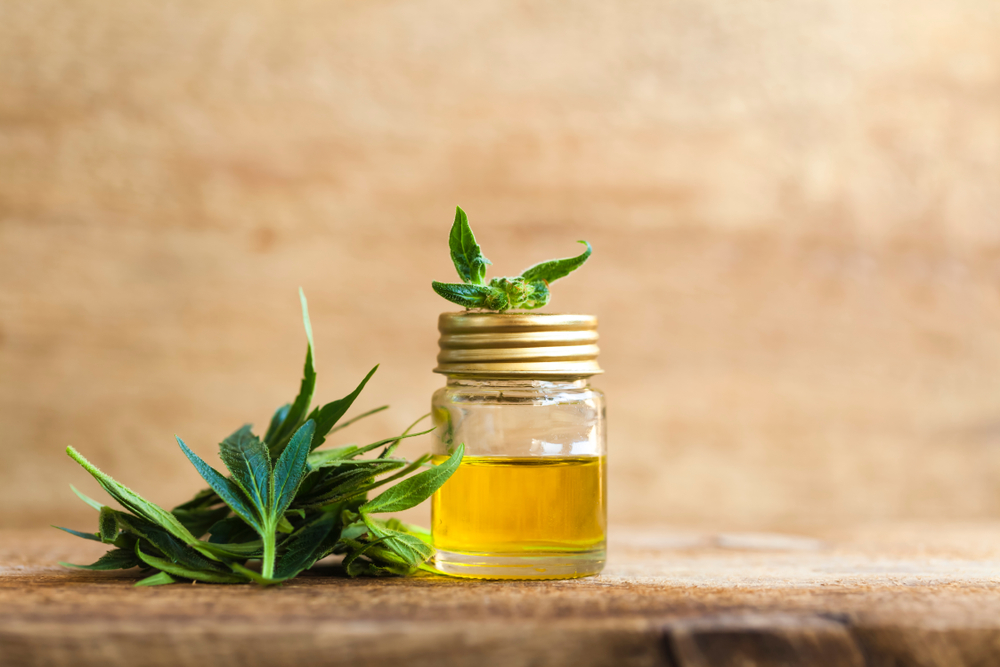 How to Buy CBD Oil in Delaware
As the laws and regulations around CBD evolve, it can be difficult to find quality products at a good price.
Some companies are advertising CBD oil as a miracle drug or selling items that contain significantly less CBD than they should.
Follow these simple steps to protect yourself against sketchy companies.
Always ensure that the CBD oils you purchase are double-checked by a third-party lab. These labs can test for unwanted chemicals or heavy metals and make sure the CBD content matches what the company is advertising.
Another good sign is if the company's industrial-hemp products manufactured using the CO2 extraction method. Producing CBD oil by CO2 extraction doesn't require any additional solvents or heat. This means that your CBD will be pure and potent.
Above everything else, make sure the company you choose doesn't make wild claims about the potential of CBD. If a company is claiming that their product cures cancer, it's a very good sign that they should be avoided. CBD oils have many health benefits, but they are not a miracle drug.
If you follow the advice above, you're on the right track to finding a trustworthy source for your CBD needs. This advice applies to any product sold online or in-store.
Online Shops
Purchasing CBD oil online is by far the most convenient method in Delaware. It allows you to choose and compare many different products within a matter of minutes.
Why leave the comfort of your own home when you can get quality CBD products delivered straight to your door?
Another benefit of online stores is they often allow you to take advantage of bulk discounts or special offers that local shops wouldn't be able to match.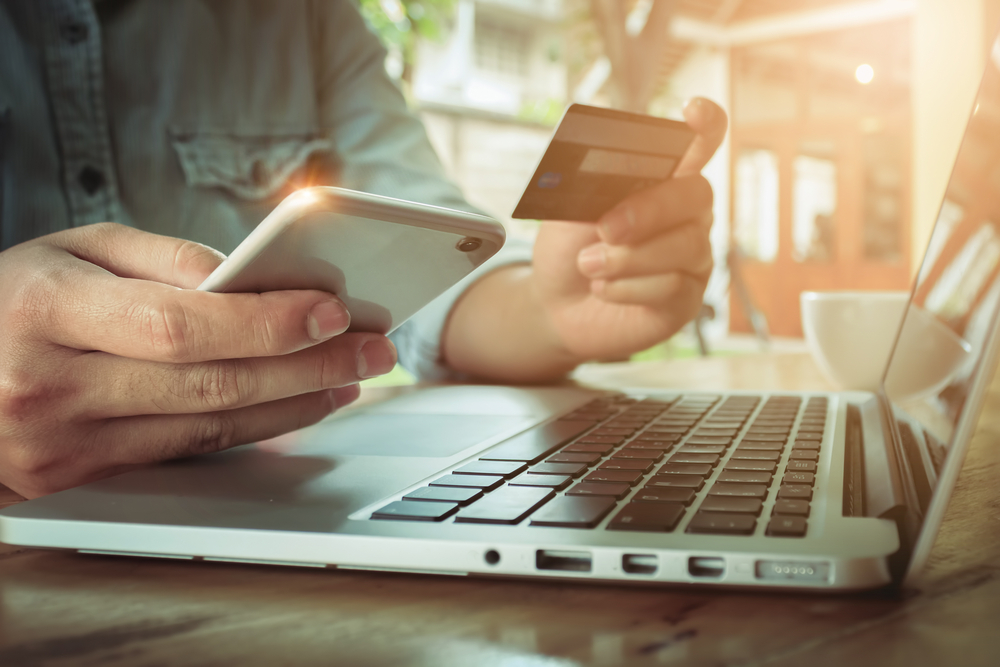 Most importantly, shopping online gives you valuable information about the companies and products they offer that may be difficult to obtain in a local shop.
Driving from store to store to compare products takes time. If you are more comfortable shopping in person, there may be a local retailer with CBD oil near you.
Take a look at our list below for stores in Delaware that can help you.
Local Stores in Delaware
Delaware does have a limited number of dispensaries that can help those with medical marijuana licenses.
If you don't have a medical marijuana license, you will have to see if your local vape stores, head shops, and natural health retail outlets carry industrial hemp products.
There are hundreds of products available in-stores. Remember to double-check the source of your CBD oil so that you know your CBD oil is legal.
Follow the advice above to make sure you are getting a quality product.
What Is CBD Oil? Why Is It So Popular?
In the United States, CBD oil is a brand new and exploding industry. In 2017, over $190 million worth of CBD oil products were sold. There is a huge market for CBD oil as a health supplement.
Many states have been changing their marijuana laws. As of November 2018, 33 states have successfully implemented medical marijuana programs, and eleven have legalized marijuana for recreational use.
People slowly realize that marijuana products don't cause "reefer madness" and it has many different medical applications.
CBD is a chemical compound found in marijuana and hemp plants that has several health benefits. It has been shown to treat seizures, inflammation, pain, and anxiety.
It can be extracted from both flowering marijuana plants and industrial hemp plants; this is an important distinction because the law views the two products differently.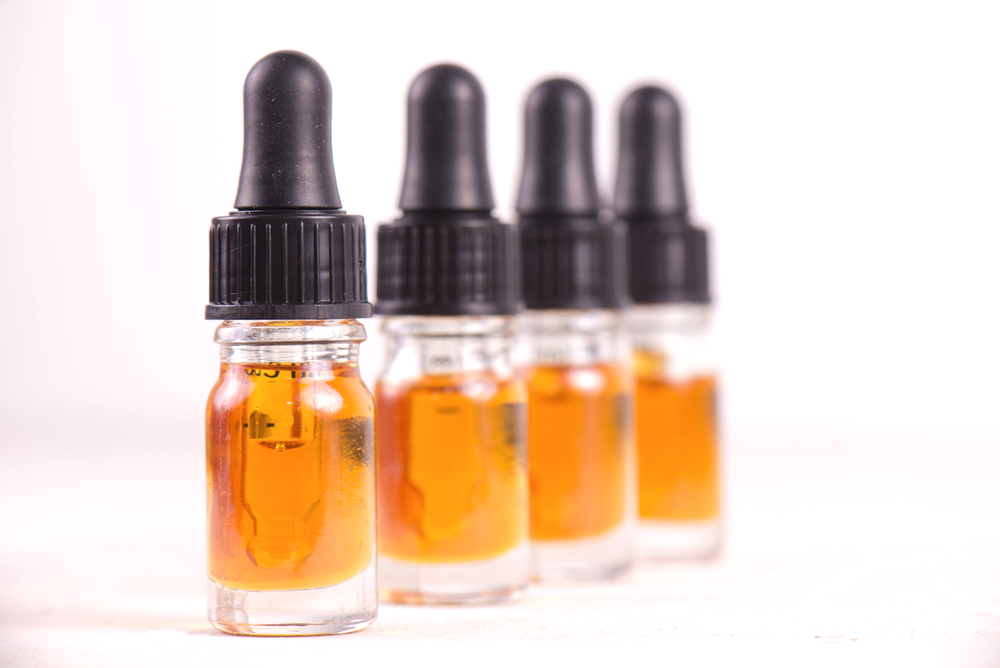 CBD oil extracted from flowering marijuana plants contains higher levels of THC (tetrahydrocannabinol); this is the chemical in marijuana that causes the user to feel high.
On the other hand, Industrial-hemp derived CBD oil contains very little THC (usually no more than 0.3%) and therefore doesn't cause the high usually associated with marijuana.
This means that you can take advantage of all the health benefits of CBD oil without getting stoned.
Is Delta 8 THC Legal in Delaware 2022?
Delta 8 THC is not legal in Delaware.
The cannabinoid could be beneficial for many people, considering its similarities to delta 9 (THC), but many states have banned it. 
It's an isomer of THC, so it acts in much the same way, but it's far less potent. Yet still strong enough to make you high. 
Buying Delta 8 THC
If you live in Delaware, you can't buy it.
But if you could, we would tell you to shop for it the same way we tell you to shop for CBD: carefully. Third-party tests are your best friend, and they'll tell you all you need (but still make sure everything else checks out).
If you go somewhere that allows delta 8, choose one of these three vendors for the most potent products:
Maybe someday soon you'll need this information, so just remember to buy safely.
Recommended CBD Retailers in Delaware
Wilmington
First State Compassion Center
Nature's Way Medicine
Canna Care Docs
VapeEscape
Your CBD Store
Dover
Puffster
Blue Monkey Vapes
Crystal Dragon Fine Smoking Accessories
Maxed Out Vape
First State Vape
Newark
First State Compassion Center
Delaware Vapor
VapeEscape
All in One Smoke Shop
Middletown
RISE Dispensary
Unreal Vapors
Wesley's Vape Shop
All of these stores should have helpful and knowledgeable employees who can point you in the right direction.
Final Notes on Buying CBD Oil in Delaware
Although Delaware has had trouble getting marijuana legalized, you shouldn't have too many issues getting CBD oils in the state.
If you aren't eligible for medical marijuana, you can still legally purchase industrial-hemp derived CBD oil without any concern from the authorities. There are a limited number of retail locations in the state that stock industrial hemp-derived CBD oil, so your best bet is to shop with a reliable online supplier.
Make sure you take the time to educate yourself about CBD because there are a lot of companies out there selling nothing but snake oil. Don't get taken advantage of, do your research and buy online.