Where To Buy CBD Oil In Washington:
Is CBD Legal in Washington in 2022?
Yes, CBD is legal to purchase and consume in the state of Washington.
However, the laws change slightly depending on how your CBD was produced.
If your CBD was made using a flowering marijuana plant, it will contain higher levels of THC and will probably get you stoned. This is treated the same as marijuana in the eyes of the law and is, therefore, illegal according to the Federal Government.
You probably won't have any trouble in Washington though, as marijuana products are legal. However, it's good to know either way.
Products made using industrial hemp generally don't contain more than 0.3% THC. This means that using this type of CBD won't cause the high associated with marijuana. These are legal to possess thanks to the Agricultural Act of 2018.
When the Federal Government passed the Agricultural Act of 2018, it removed industrial hemp from the definition of marijuana. Farmers are now legally allowed to produce industrial hemp products, including food, fuel, clothing, and extracts — including CBD.
If you're feeling ready to place an order, take a look at our guide below for finding high-quality CBD in Washington.
How to Buy CBD in Washington
Companies sell CBD online as well as over the counter in dispensaries across the Evergreen State. Washington is by far one of the best states to live in for high-quality CBD.
Although it should be relatively easy to find, it's essential that you research your CBD products before buying and consuming them. The Centers for Disease Control found that over 50 people were poisoned by fake CBD products that they purchased over the counter.
1. Opt For Full-Spectrum Products When You Can
Full-spectrum CBD contains almost all of the compounds in cannabis. The other kind of CBD is called an isolate and contains only CBD. Isolates can miss out on beneficial cannabinoids, terpenes, and flavonoids.
2. Avoid Companies That Claim CBD Is a Miracle Drug
These companies are almost certainly selling fake oil — or worse, dangerous CBD that isn't safe for human consumption. CBD can help treat many things, including pain, anxiety, and inflammation, among other symptoms, but it's not going to cure cancer. Avoid these companies as much as possible.
3. Look For Evidence of Third-Party Testing
Any reputable CBD supplier will be able to produce reports from third-party testing that show that their products are genuine and that they are free from harmful chemicals, including pesticides and solvents.
4. Look At Value — Rather Than Initial Cost
CBD can be pricey — and for a good reason. As a health supplement, it's vital that you find the right product for your needs. Buying the cheapest product you see is a surefire way to get sketchy CBD that does nothing — or worse.
Why You Should Always Buy CBD Online
We always recommend purchasing your CBD from an established and trustworthy online source.
Buying online will give you access to valuable information about the company that might be hard to track down when you look in-store. Most online CBD suppliers will have their third-party test results posted on their websites for you to review.
As we mentioned before, CBD can be expensive. When you purchase directly with the supplier online, they are able to extend discounts or bulk purchase deals to you. But, if you don't like the price you see, the next supplier is only a click or two away.
Driving around town to compare products is a huge time-waster. However, when you shop online, you can quickly compare CBD products from the comfort of your own home. Shopping in-store will require you to waste time going around to find the product you need.
If you're still set on buying CBD locally, check out our list of stores in Washington that can help you out with it.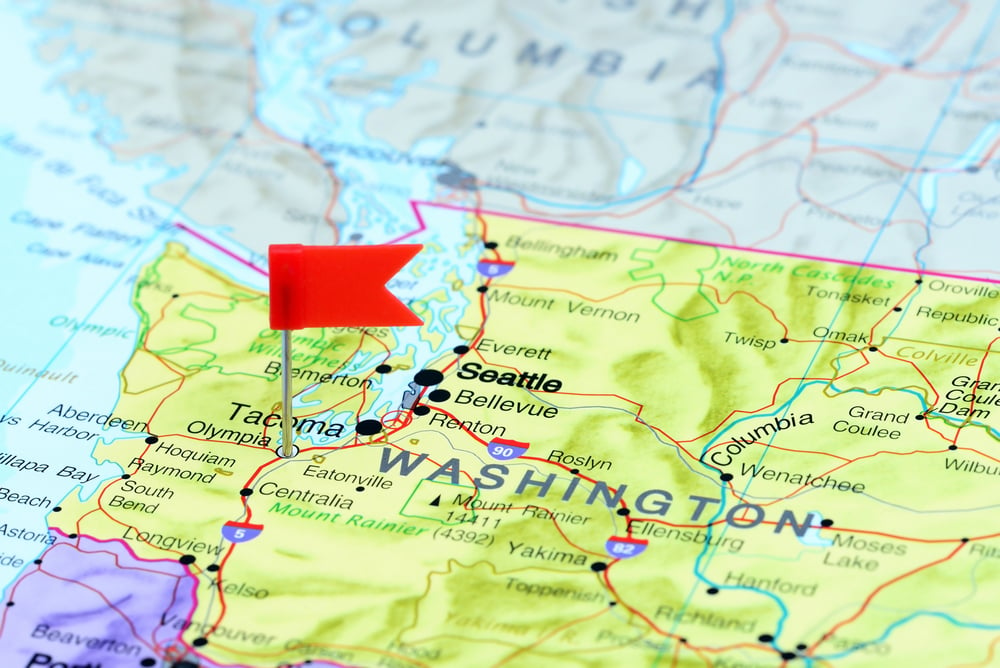 Is Marijuana Legal in Washington in 2022?
Washington was one of the first states (along with Colorado) to legalize marijuana for recreational use. Washington has also had a medical marijuana program since 1998. Decriminalizing other drugs could be around the corner as groups within the state push for drug reform.
The Evergreen State has always been a leader when it comes to marijuana laws. Initially, in 1923, the law prohibited marijuana in Washington. However, although it was illegal, arrests were few and far between.
In 1971, the Washington legislature officially stated that marijuana wasn't a narcotic or opiate. This was a big deal back then because police in most states were aggressively arresting people for marijuana possession under President Nixon's war on drugs.
Under Initiative 692, introduced in 1998, Washington made it legal for patients suffering from terminal or debilitating medical conditions to access medical marijuana. The bill didn't prevent patients from being arrested for possession, but it did give them a valid defense in court.
Medical Marijuana in Washington
To qualify for Washington's medical marijuana program, you must have a debilitating or life-threatening medical condition.
Cachexia
Chronic renal failure
Hepatitis C
HIV/AIDS
Intractable pain (that cannot be relieved by standard treatment or medications)
Vomiting
Appetite loss
Cramping
Muscle spasms
Any other conditions subject to the approval of the Washington Board of Health
Additionally, you must be a resident of Washington and at least 18 years of age.
If you're able to get a medical marijuana card in Washington and you register with the state, you'll be entitled to a few benefits.
Possession Limits for Registered Medical Marijuana Card Holders in Washington:
3 ounces of usable marijuana
48 ounces of edible marijuana in solid form
216 ounces of marijuana in liquid form
21 grams of marijuana concentrate
Growing Limits for Registered Medical Marijuana Card Holders in Washington:
Up to 6 mature plants for personal use
8 ounces of usable marijuana produced from homegrown plants
Unregistered patients may only grow up to four plants and possess six ounces of usable marijuana cultivated at home.
Marijuana Legalization in Washington
In 2012, Washington passed Initiative 502, which made recreational marijuana legal to possess for people 21 years of age or older. It also created a system for the production and distribution of marijuana through recreational dispensaries.
People regard marijuana legalization as a good move on the part of Washington. The state has collected over $742 million in marijuana sales tax since 2014.
Under initiative 502, people 21 years of age or older can legally purchase and possess up to:
1 ounce of prepared and ready-to-smoke marijuana
16 ounces of marijuana-infused edibles
72 ounces of liquid marijuana
7 grams of concentrate
You can buy marijuana from any state-licensed dispensaries. However, it's still illegal to consume or use marijuana in public.
Keep in mind that the Federal Government still lists marijuana on its list of controlled substances. This means that if you're caught in possession of or using marijuana on federal land, the charges faced will be under federal law. This includes places such as national parks or forests.
Driving while high is still illegal, and you could face DUI charges if caught.
Also, transporting marijuana over state lines is illegal. Therefore, just to be safe, don't travel with weed.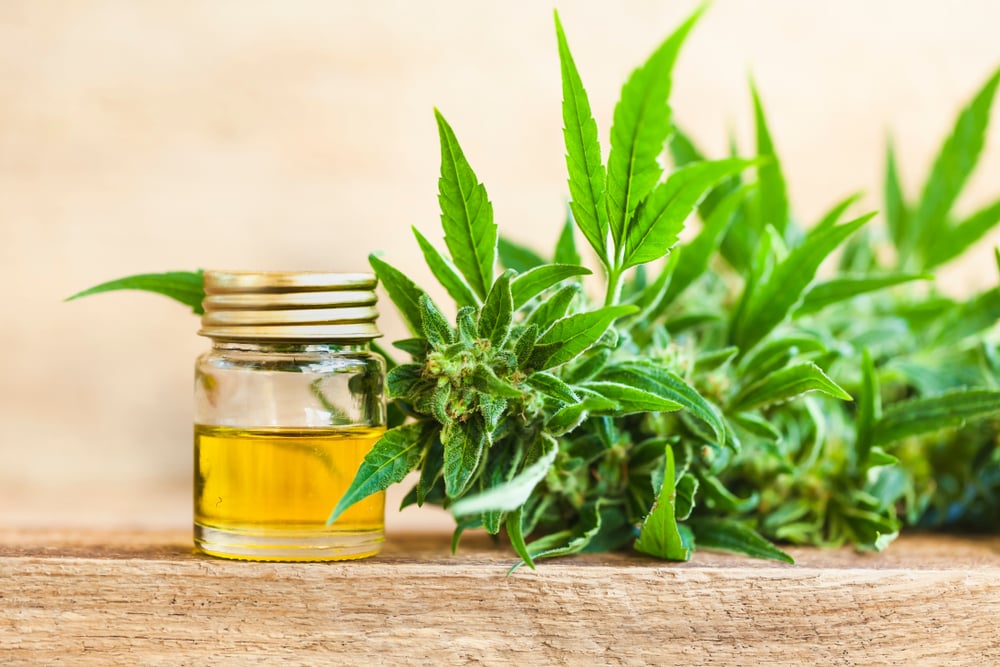 Is Delta 8 THC Legal in Washington in 2022?
Delta 8 THC is illegal in Washington, so you won't be able to find it locally or buy it online.
It makes a great alternative to marijuana because it's federally legal and has similar effects. However, quite a few states have banned delta 8 because of that. 
Because of the extraction process used to get delta 8, it's sometimes considered a synthetic cannabinoid, calling its legality into question. It occurs naturally and is not man-made; therefore, it's not synthetic.
How to Buy Delta 8 THC 
You'll have to wait for state laws to change or travel to another state if you want to use delta 8. If you get the opportunity, follow the guidelines we laid out for buying CBD. 
Delta 8 can be dangerous if it's not processed right, so make sure you buy from a trustworthy source. Online vendors make it easy since the honest ones have third-party test results available to the public.
Besides, there are so many interesting products out there, why limit yourself to the few products a local store will carry? You can find everything from edibles like delta 8 gummies, flower, concentrates, and more. 
If you end up somewhere that allows delta 8, check out of of these reputable delta 8 vendors:
Recommended CBD Retailers in Washington
The Green Door Seattle
American Mary
Lazarus Naturals CBD
Seattle Tonics Pot Shop
Uncle Ike's Pot Shop
Have a Heart Belltown
Spokane
The Source CBD
Sativa Sisters
Spokane Green Leaf
Royals Cannabis
Sublime Vapor & Glass
Tacoma
Bright Day CBD
Clear Choice Cannabis
Mary Mart
World of Weed
Green Collar Cannabis
All of these local stores should have a great selection of CBD for you to choose from. If your city isn't on the list, check out your nearest dispensary or vape shop.
Final Notes on Buying CBD in Washington
Washington is wonderful for everything weed-related. Since marijuana was legalized back in 2012, marijuana products are widely available on nearly every corner.
CBD is no exception. Many of your favorite marijuana shops will have CBD ready to order over the counter. This is an excellent way to get the CBD products you need in Washington.
If you want to save some money on your next (or first!) order, we always recommend that you visit an online supplier. This is almost always the best way to find good-value, high-quality CBD.
Keep up the great work, Washington — the rest of America is envious of your marijuana laws.