Buy CBD Oil in Vermont
Is CBD Legal in Vermont in 2022?
CBD is legal to purchase and consume in Vermont. However, the law can change depending on how your CBD is made.
You'll be able to find CBD made from both flowering marijuana and industrial hemp plants. The critical difference between the two products is how much THC is in each one.
THC is the ingredient in marijuana that causes the "high." Flowering marijuana CBD contains THC and can get you stoned.
Industrial hemp CBD generally contains no more than 0.3% THC and won't cause the user to feel high. According to the Federal Government, this type of CBD is legal to purchase and consume.
The Government usually treats marijuana-derived CBD the same as marijuana, which means that the law varies wildly from state to state. You can face jail time and fines if caught in possession of this type of CBD.
Since marijuana is legal in Vermont, you can buy both types of CBD.
Now, let's take a look at how you can get CBD products to try for yourself.
How to Buy CBD in Vermont
If you want to buy the best CBD products in Vermont for a reasonable price, place your order online. Shopping online is the best way to save your time and hard-earned cash.
Now that marijuana is legal in Vermont, you'll also be able to find CBD products across the state in dispensaries (once they open up), vape stores, head shops, and natural health outlets.
Keep in mind that the CBD industry is young and relatively unregulated. This means that there are many low-quality — as well as dangerous — products available. The Center For Disease Control found that fake CBD products sold over the counter in Utah poisoned over 50 people.
Don't be afraid, though. Here's a bit of advice for protecting yourself from shady CBD companies.
Advice for Buying High-Quality CBD in Vermont
Only buy CBD products that have been tested by a third-party lab. Requesting these test results is the best way to protect yourself from low-quality CBD products. These labs can make sure that your products actually contain CBD and are free from dangerous additives, including pesticides and solvents.
Don't buy from a company making outrageous claims about the potential of CBD. CBD helps with many health issues, but some companies claim CBD is a miracle drug and cures just about anything. These companies are almost always sketchy and targeting uneducated customers. If you find a company like this, avoid it like the plague.
Try to find full-spectrum CBD products. Full-spectrum products are those made with the entire hemp plant. They contain additional cannabinoids that offer extra health benefits and help your body process CBD quickly and efficiently.
CO2 extraction is the best process to make CBD products. There are a few different ways to produce CBD, but, in our opinion, CO2 extraction is by far the best way to create high-quality products. The advantage of CO2 extraction is that it doesn't require heat or additional chemicals to make CBD; this means that your CBD will be as pure and clean as possible.
When you shop online, it's quite easy to run through this checklist and make sure you're getting a high-quality product. Online retailers should have this information listed somewhere on their website or have a "contact us" page where you can ask them directly.
Take caution when purchasing from a local supplier because it can be difficult to verify the source of your CBD products.
We have included a list of places in Vermont that should have knowledgeable employees who can help you find a reliable source of CBD. See if you can find your city below.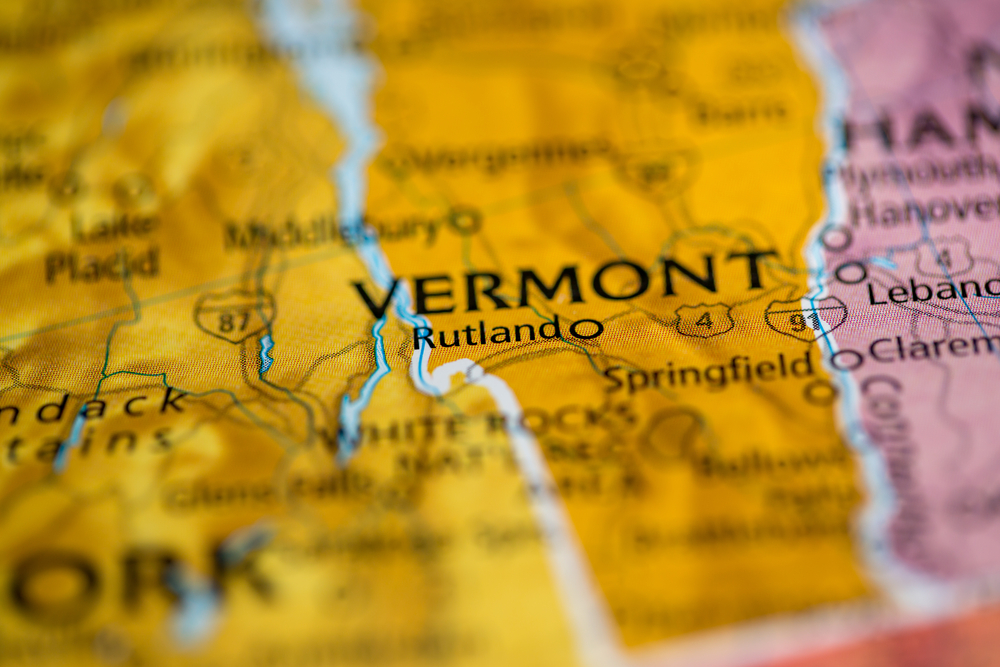 Buying CBD from Local Stores in Vermont
If you're the kind of person who wants to see and hold a product before making a purchase, you'll find CBD locally in stores across Vermont.
Always ask questions about the product before buying. There is a lot to know about the world of CBD, and it's important you keep yourself informed.
Is Marijuana Legal in Vermont in 2022?
Recreational and medical marijuana are legal in Vermont.
Vermont initially restricted the sale and use of marijuana in 1915; this was part of a larger trend in the United States that would continue well into the new millennium.
In 1947, Vermont adopted the Federal Government's Uniform Narcotic Drug Act. The act was put in place to standardize narcotic and drug laws across America. Violations of the act could lead to a mandatory five-year prison sentence.
Marijuana prohibition in Vermont continued well into the 1960s. In 1967, Vermont reduced the penalty for simple possession to a possible six-month jail sentence.
In the 1980s, medical cannabis started to become a reality in Vermont. Under the Vermont Cannabis Therapeutic Research Program, a select few patients were allowed to use cannabis to treat the symptoms of cancer and other severe medical conditions.
The Government implemented a proper medical marijuana program in 2004, making Vermont the ninth state in America to establish a registry for patients to legally access marijuana.
It took several years before the state would allow medical dispensaries to operate. In 2011, Vermont allowed four dispensaries to open and serve a maximum of 1000 medical marijuana patients. The Government eliminated the patient limit in 2014.
Medical Marijuana in Vermont
If you're interested in a medical marijuana card in Vermont, there are a few steps you need to take to qualify.
You need to be diagnosed with one of the following conditions:
HIV/AIDS
Cachexia or Wasting Syndrome
You'll need to obtain your medical records and a signed marijuana recommendation from a Vermont doctor.
Once you've received your medical records and recommendation, you'll need to register with the Vermont Medical Marijuana Registry. There is a $50 application fee.
When approved for Medical Marijuana in Vermont, you're legally allowed to:
Possess up to two ounces of usable marijuana.
Grow up to two mature marijuana plants and seven seedlings. A plant is defined as mature when you can see the buds without any additional visual equipment.
Marijuana Legalization in Vermont
On July 1, 2018, Vermont legalized marijuana possession for people 21 years of age or older.
Under the new laws, there would be no punishment for possession of up to an ounce of marijuana.
You may also grow up to two mature plants and four seedlings in your home. The plants must be kept in a secure location and hidden from public view. Marijuana cultivated from your homegrown plants doesn't count toward your one-ounce limit as long as you store it on-site and take reasonable measures to prevent access.
Although marijuana is legal, you can still face jail time and fines if you violate the one-ounce or marijuana grow limits.
Your first offense can lead to six months of jail time and a $500 fine. These punishments increase to two years in jail and a $2000 fine on your second offense.
If caught in possession of more than two ounces, you might be $10,000 poorer and spending the next three years in jail.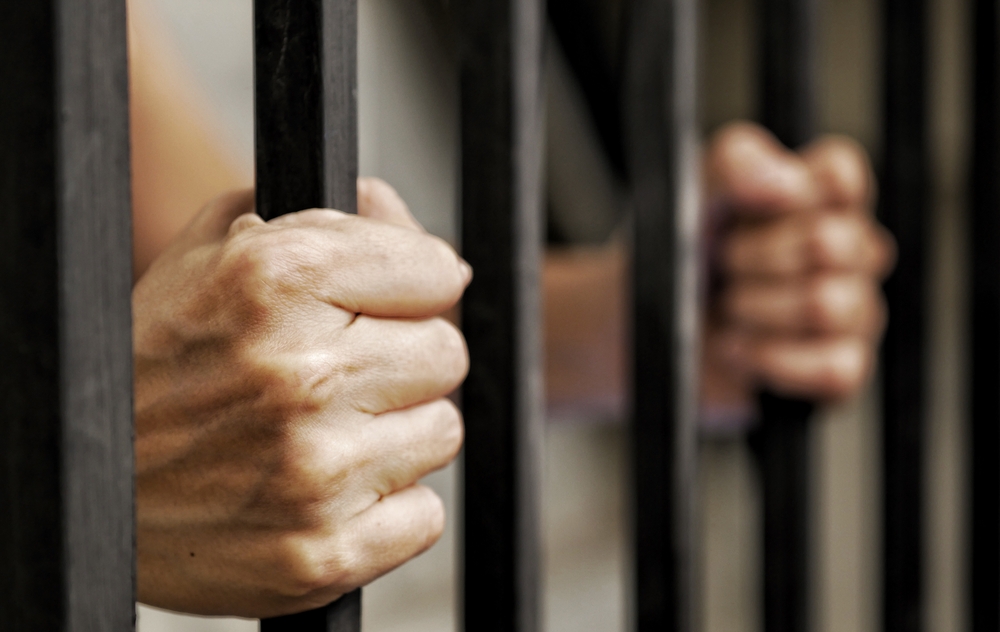 If you give someone under the age of 21 marijuana, it's punishable by up to five years in jail. So don't buy weed for your little brother or sister.
Currently, you can't consume marijuana in public. You can also be charged with a DUI if you're caught driving under the influence of marijuana.
Vermont hasn't worked out how it's going to supply residents with legal marijuana just yet, so you might be waiting a while before any recreational dispensaries open up.
Is Delta 8 THC Legal in Vermont in 2022?
Delta 8 THC is illegal in Vermont. 
Vermont isn't the only state to legalize marijuana but ban delta 8 THC — other states with lax laws have stepped up to ban this milder version of THC. Why? There's some confusion surrounding delta 8 and its legality. 
Rumor has it that it's a synthetic cannabinoid, meaning it's man-made in a lab. This isn't true since it occurs naturally in the cannabis plant. Special extraction processes just speed this up.
Maybe over time, as more research comes out on delta 8, states will relax and allow it again. 
Where to Buy Delta 8 THC
You won't be able to find delta 8 in Vermont, at least not legally. This isn't something you want to buy on the black market since it can be dangerous if it's not produced right. 
To determine the safety of delta 8, you need third-party tests. These tell you if there are residual (or added) chemicals and how much delta 8 and THC is in the final product. These tests can protect you physically and legally.
There are many online shops that go above and beyond the call of duty to produce the highest-quality D8. Plus, the selection and prices are better. 
Not sure where to start? Here are three vendors that sell consistently potent delta 8:
If you're looking for local shops, be picky.
Recommended CBD Retailers in Vermont
Burlington
Champlain Valley Dispensary
Hemptation Infused Goods
Artisan Vapor Company Burlington
The Bern Gallery
Northern Lights
South Burlington
Valley Vape
Howie's Humidor
Healthy Living Market and Cafe
Rutland
Emporium Tobacco & Gifts
Good Stuff
Up in Smoke
If you're outside Burlington, your best chance of locally finding CBD is through your closest vape shop. Otherwise, don't hesitate to place an order online.
Final Notes on Buying CBD in Vermont
Vermont is a great place to be if you're interested in the world of CBD. Now that marijuana is legal, you shouldn't have any trouble finding a reliable source of CBD.
Once the Vermont recreational dispensaries are open, they'll be your best local option for high-quality CBD.
Until then, we recommend shopping online for everything CBD. Many online shops can answer all your questions and find the right product for your needs.