Buy CBD Oil in Oregon:
Is CBD Legal in Oregon in 2022?
Lucky for you Oregonians, you can legally buy CBD in stores across the state!
If you're looking to purchase CBD in Oregon, it's usually best to place your order online with a trustworthy company.
CBD can come from different types of cannabis plants. The two major types of CBD you will find are made using flowering marijuana and industrial hemp plants.
Depending on how your CBD is made, it'll affect you differently.
CBD made using flowering marijuana plants will contain high levels of THC. Using this type of CBD will likely get you stoned.
On the other hand, CBD made from industrial hemp contains very little THC content. That means it doesn't cause the intoxicating effects usually associated with marijuana.
Therefore, you can get all the benefits of CBD without the high by choosing an industrial hemp product.
Additionally, any CBD product that contains less than 0.3% THC is regarded as an industrial hemp product in the eyes of the Federal Government; this means that industrial hemp CBD products are legal to own and buy across all 50 states.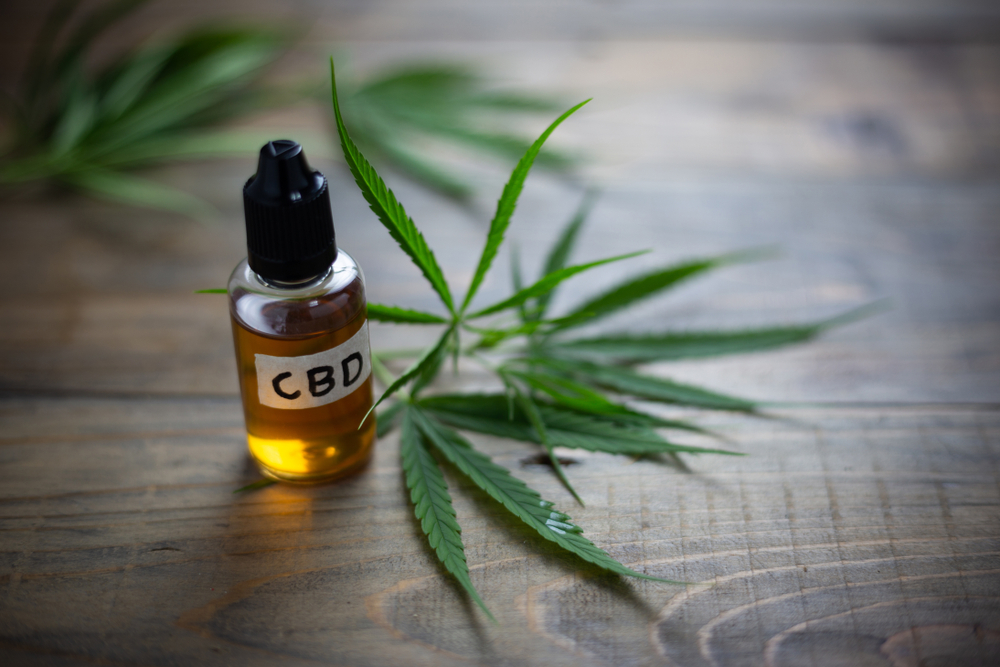 How to Buy CBD in Oregon
It's important to note that the CBD industry is rapidly growing and changing. Laws and regulations in the United States are still developing, so it may be difficult to find a reliable source for your CBD needs.
The Food and Drug Administration has found that many CBD products purchased over the counter contain little to no CBD at all. Therefore, when you decide to buy CBD, make sure your products are coming from a high-quality supplier.
A Few Tips That Will Help You Find a Reliable Supplier for Your CBD Needs
1. Only buy from suppliers that have had their products tested by an outside laboratory. This is the first step you should take before you commit to any one supplier. These labs can make sure that the CBD in the product matches what the company is advertising. They can also ensure that your product is free from any potentially harmful additives, including solvents and pesticides.
2. Make sure you buy full-spectrum CBD rather than an isolate. This is made using the entire plant and is an excellent sign that the CBD is of high quality. Full-spectrum CBD contains additional helpful cannabinoids, terpenes, and flavonoids. These compounds provided added benefits, thanks to the entourage effect.
3. Order from companies that use CO2 as their primary method of extraction. CO2 extraction is by far the cleanest way to derive CBD from cannabis plants. It doesn't require any heat or additional solvents, which helps keep the CBD pure and free from toxins. The equipment necessary to perform CO2 extraction can be expensive, so any company using it as the extraction method is likely committed to producing a quality product.
4. Don't buy from companies that claim CBD is a cure to everything. These companies are likely trying to take advantage of uninformed customers, and their products are probably not great. Although CBD can treat many different symptoms — including pain, stress, inflammation, anxiety, and nausea — it's not going to cure your condition overnight.
Following these steps will put you on the right path to a fantastic CBD supplier. Any reputable company will have this information available to its customers.
Buying CBD Online in Oregon
If you're going to buy CBD, shopping online is almost always the best way to do it. Shopping online offers several advantages that you won't get in-store.
Here's Why You Should Shop Online for CBD in Oregon:
1. CBD Products Found Online Are Less Expensive.
Online shops can offer you bulk purchase deals or special pricing that a local store would find difficult to beat. Save your hard-earned cash.
2. It's Easy to Compare Prices and Products.
If you shop online, you can quickly jump from company to company and review what they have to offer. If you're shopping in-store, this can be hugely time-consuming. You'll need to travel from store to store and speak to several people before finding the right product for your needs.
3. Online CBD Stores Are Specialists.
Many of the stores found online specialize in one product: CBD. Staff will be able to answer your questions and provide the right product for your specific situation. Products found in-store are usually for the general public and may not exactly be what you need.
4. Get CBD Sent Straight to Your Door.
When you order online, you can shop anytime, anywhere. If you find that you're running low on CBD at 11 pm in your pajamas, it's no problem. Just place your order with a reliable shop and your products will be at your door in a couple of days.
These are just some of the ways you can save time and money if you place your order with a reliable online store.
If you're brand new to the world of CBD and would like to see the products for yourself, heading into a local shop is an excellent second option. We have included a shortlist of places below where you will likely be able to find CBD locally in Oregon.
Is Marijuana Legal in Oregon in 2022?
Recreational and medical marijuana are legal in Oregon. New legislation allows residents to buy two ounces of dry marijuana. Edible concentration limits are 50 mg THC to 100 mg per package beginning April 2022. 
Oregon is by far, one of the most marijuana-friendly states in America. The Beaver State has continued to lead the way in marijuana law reform by giving its residents access to both medical and recreational marijuana.
In 1973, Oregon became the very first state to decriminalize small amounts of marijuana possession. The new law made possession of up to an ounce a minor fine of $100 rather than the mandatory jail time previously required.
Oregon's natural climate of warm weather and good geographic isolation, combined with its marijuana culture, makes it a perfect place to grow weed.
In 1998, after California introduced the country's first medical marijuana program, Oregon passed laws of its own that made medical marijuana legal.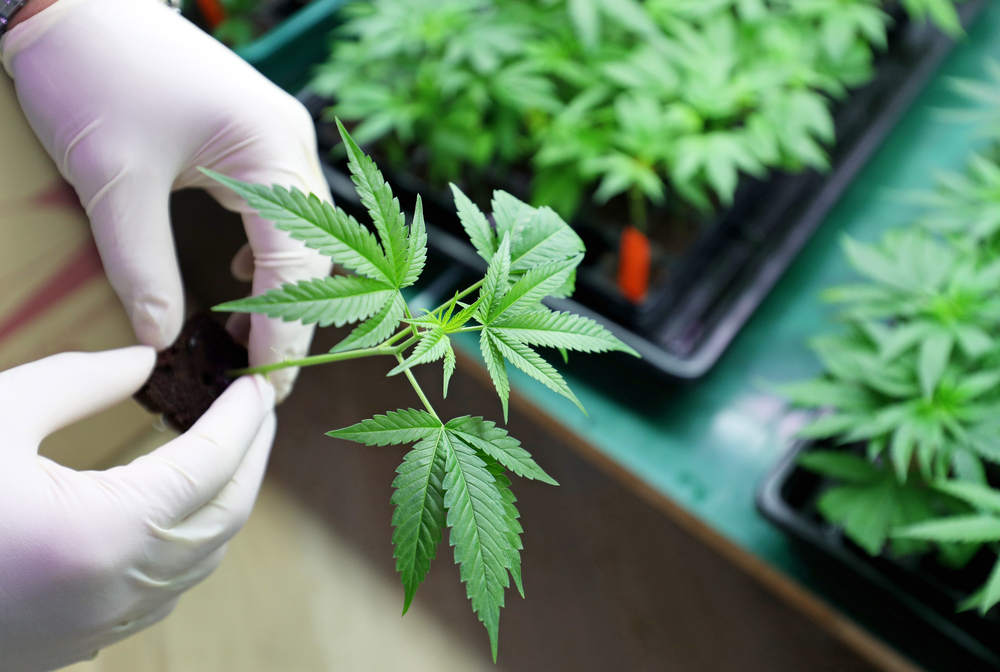 Medical Marijuana
Under the Oregon Medical Marijuana Program, a patient may legally possess up to 6 mature marijuana plants, 50 seeds, and 24 ounces of usable weed.
To apply for medical marijuana, you'll need a doctor to diagnose you with one of Oregon's eligible medical conditions and provide you with a recommendation for cannabis.
You must be able to prove that you have an ongoing relationship with that doctor and that they're your primary healthcare provider.
Eligible Medical Marijuana Health Conditions:
Degenerative neurological conditions
HIV / AIDS
Additionally, Medical Marijuana Can Be Prescribed to Anybody Suffering from Symptoms Such As:
Cachexia
Persistent muscle spasms
If you have one of these medical conditions, visit your family doctor for a marijuana recommendation. If you're able to get a recommendation, you can apply for a medical marijuana card on the state's website.
Note: There is a one-time fee of $200 for applying.
Recreational Marijuana
Oregon became one of the first states to legalize recreational marijuana use in 2014 with the passing of Measure 91.
Under Measure 91, Oregon residents who are at least 21 years old can legally possess and cultivate marijuana.
There are different rules for public and private possession.
Public Possession Limits
1 ounce of usable weed
1 ounce of cannabinoid extracts or concentrates
16 ounces of a cannabinoid product in solid form
72 ounces of a cannabinoid product in liquid form
10 marijuana seeds
4 immature marijuana plants
Private Possession Limits
8 ounces of usable weed
1 ounce of cannabinoid extracts or concentrates
16 ounces of a cannabinoid product in solid form
72 ounces of a cannabinoid product in liquid form
10 marijuana seeds
4 marijuana plants
You can also legally gift marijuana, provided there are no financial incentives; this includes tips, raffles, donations, fundraising, or cash.
Driving under the influence of marijuana is still illegal and can lead to a DUI charge.
The penalties for driving under the influence of marijuana can be harsh. You may be facing up to one year in prison and fines reaching close to $2000. You'll likely incur legal fees as well.
Therefore, don't drive stoned.
Additionally, it's illegal to transport marijuana across state lines — even if you're going into another legal state.
Marijuana must be consumed in a private place. Smoking in public can still lead to fines and jail time.
Despite recreational sales of marijuana being legal in Oregon, many cities, towns, and counties have banned recreational stores.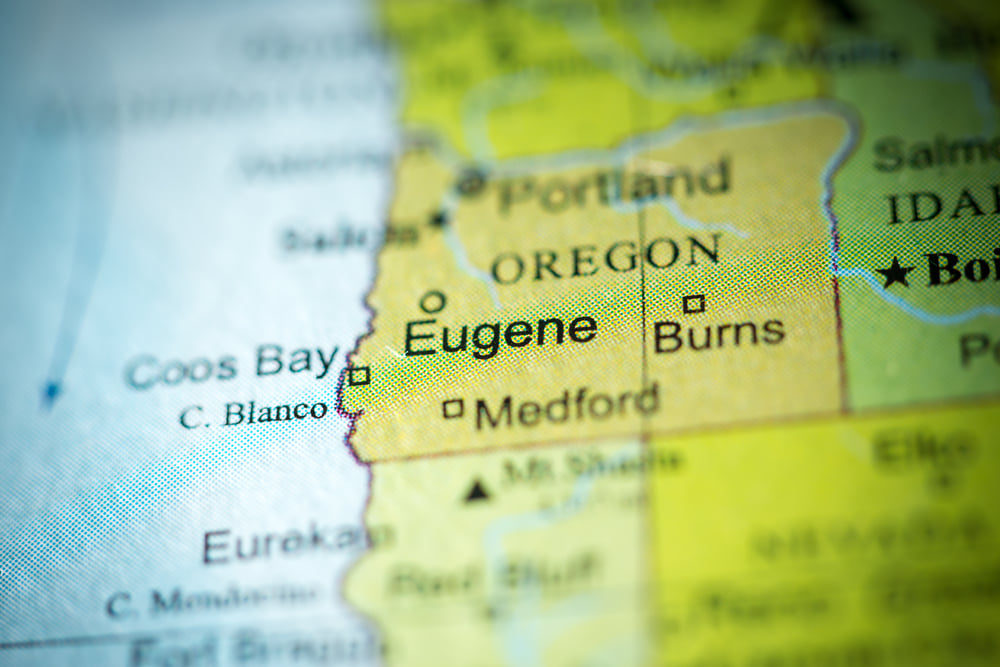 Is Delta 8 THC Legal in Oregon in 2022?
Delta 8 THC is illegal in Oregon. It's a little ironic, considering its laws on everything else. At least residents can rest knowing it'll likely be legal at some point. 
Maybe you're wondering if it even matters — people in Oregon have access to things the rest of the US population only dream of. 
It does matter, though. Delta 8 is milder than THC but offers similar benefits. People prone to anxiety or who don't like feeling high tend to prefer D8. Without legal access to it, they're stuck with the more potent option. 
How to Buy Delta 8 THC
If you're in Oregon, you can't buy it. Maybe you can find it on the black market, but why bother and why take the risk — legally and physically. Not only can you get into trouble, but the delta 8 could be dangerous. Never buy it without knowing what's in it, and third-party tests are the only way to get this information. 
If you end up in a state that allows delta 8, go online for it. Honest vendors have the tests available to the public. You'll also have better selection; if you doubt that, take a quick look for yourself.
The following companies have proven their reliability by consistently providing potent delta 8:
Recommended CBD Retailers in Oregon
CBD Hemp Store
Home Grown Apothecary & Dispensary
Rose City Vapesters
Vape Spot
Atomize Vape Shop
CBD Hemp Store Sellwood
Salem
Ancient Remedies Cannabis Store
Cherry City Compassion Dispensary
Elite Vape Station
NW Freedom Vape
Valley Vapors LLC
Dizzy's Smoke Shop
Eugene
The Greener Side
CBD Hemp Shoppe
TJ's Provisions
Emerald Vapors
Urban Vapors
ECBlend
Gresham
Str8vaping
Fatboy Vapors Gresham
Nectar
Your CBD Store
Cannabis Nation
All Stop Pipes & Tobacco
One of these local stores should be able to take care of all your CBD needs. Their employees should be somewhat helpful and point you in the direction of a good source of CBD.
NOTE: Even if you make your purchase in-store, take the time to do a background check on the company. CBD can be expensive, and you want your money to be spent on the right product.
Final Notes on Buying CBD in Oregon
If you want to buy CBD in the United States, it's hard to find a better place than Oregon. The laws regarding marijuana products are some of the most progressive in the country.
Usually, you'll find the best products and prices through an online store. However, Oregon has many dispensaries and vape shops that will sell CBD products over the counter. Refer to our list above for the best places to buy locally.
Good luck, Oregonians — and enjoy all the benefits of CBD!