Buy CBD Oil in Nebraska:
Is CBD Legal in Nebraska in 2022?
Yes! CBD is legal in Nebraska. However, the law treats CBD differently depending on which type you possess.
As of 2018, under the Agricultural Act, industrial hemp is legal for farmers to grow as an agricultural commodity. Before this change, as we discussed above, industrial hemp was listed as a Schedule 1 drug alongside marijuana.
Now, you can legally purchase industrial hemp products, including CBD.
Before you rush out to place an order, let's take a look at how you can protect yourself from sketchy CBD suppliers.
How to Find Quality CBD in Nebraska
If you're looking for the best CBD products in Nebraska, there are a few things you need to know.
1. Only Order from Companies That Have Had Their Products Tested by an Outside Laboratory
This is the first thing you should look at when buying CBD. Third-party labs can check if the product contains any potentially harmful chemicals or additives and verify that the CBD in the product is equal to what is advertised. If it hasn't been tested, don't bother buying it.
2. Make Sure That Your CBD Contains Less Than 0.3% THC.
Under the Agricultural Act, you are only protected if your CBD has a THC content of less than 0.3%. In Nebraska, CBD containing more than 0.3% THC will be treated no differently than marijuana and could lead to trouble with the law.
CO2 extraction is by far the best method for obtaining CBD. It doesn't require any additional heat or solvents, which helps maintain its purity. Also, the equipment necessary to perform CO2 extraction is rather expensive, so it shows that the company is committed to a quality product.
4. Buy Full-Spectrum CBD Products
These oils are usually labeled as full-spectrum. Full-spectrum CBD products are better because they contain a wealth of other beneficial compounds, including terpenes and flavonoids. If it isn't labeled as full-spectrum, you are likely going to miss out on these compounds.
Taking the time to do a little bit of research about your products will ensure that you get high-quality CBD every time. Additionally, you won't waste your money getting ripped off by sketchy suppliers.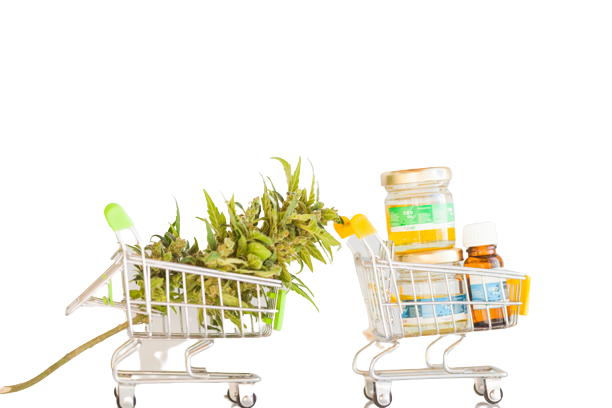 Online Shops
If you're looking for high-quality CBD in Nebraska, we always recommend that you place your order online.
Online suppliers are easy to research, and therefore, it's simple to verify that they are taking steps to produce legitimate CBD products. It's difficult to perform a background check on products sold in-store which may, therefore, not be the best bang for your buck.
Additionally, you can often find better deals on CBD online. Opening a physical storefront is expensive, and the prices reflect that. Online shops can offer bulk purchase deals and special pricing that would be hard to match in-store.
Online suppliers can usually get your products out to you in a few business days. Go ahead, shop in your pajamas at 2 a.m. — no need to get dressed up and drive around town to pick up your products. When you're running low on CBD, just hop online and order again in only a few clicks.
I know that, sometimes, there isn't a substitute for physically picking up a product and inspecting it in person. If you would prefer to find CBD locally, we have included a list of places below that can point you in the right direction.
Great places to start your search include vape stores, head shops, and natural health outlets.
See if you can find a store in your city on our list!
CBD vs. THC
CBD can be made using both flowering marijuana plants and industrial hemp. Although the two plants look quite alike, there is a key difference when it comes to CBD.
Marijuana-derived CBD contains higher THC contents. THC is the chemical compound that causes people to feel high. This type of CBD is illegal in Nebraska and is treated no differently than marijuana under the law.
Industrial hemp CBD typically contains less than 0.3% THC. The low THC content means that you won't get high.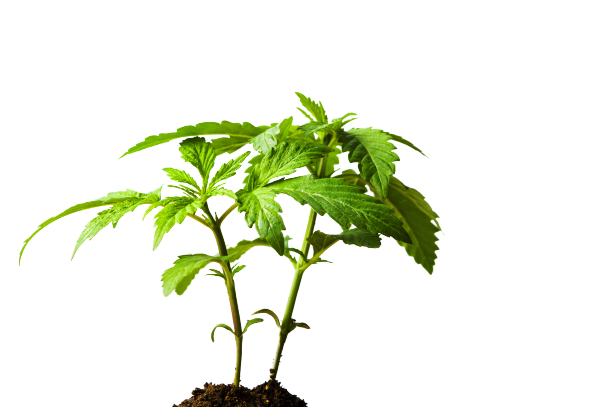 Is Marijuana Legal in Nebraska in 2022?
Marijuana is currently illegal in Nebraska, though the state has decriminalized it.
Although many states have legalized marijuana for recreational and medicinal use, a federal authority can shut down dispensaries or arrest people for possession.
According to the Drug Enforcement Agency, a Schedule 1 drug:
Has no accepted medicinal applications in the United States
Is highly addictive and likely to be abused
Cannot be used safely under medical supervision
Over the last few decades, individual states have reformed their marijuana laws to allow the use of marijuana for different purposes. When it comes to marijuana, state laws often don't agree with federal laws.
Marijuana Possession Penalties in Nebraska
Nebraska has decriminalized possession of less than an ounce of marijuana. If caught with less than an ounce, you will receive a $300 fine. Punishments increase for subsequent offenses — you can receive a jail sentence of up to three months on your third offense.
Anything over an ounce can land you in jail for up to 3 months with a fine of $500.
In December 2014, Nebraska sued Colorado in an attempt to get the Supreme Court to overrule its legal marijuana laws. Nebraska claimed that the recent legalization of marijuana in Colorado was increasing the amount of cross-border crime, which was costing the state money and police resources.
The lawsuit failed, and marijuana is still legal in Colorado.
For the time being, it appears that recreational marijuana is a long way away for Nebraska residents.
Medical Marijuana in Nebraska
Marijuana is illegal for any purpose in Nebraska, including for people who require marijuana as a medical treatment.
Nebraska tried to introduce the Cannabis Compassion and Care Act in 2015, which would have legalized marijuana in liquid and pill forms for people with severe medical conditions. However, the bill was shut down by the Senate in 2016.
Right now, Nebraska doesn't take marijuana possession lightly.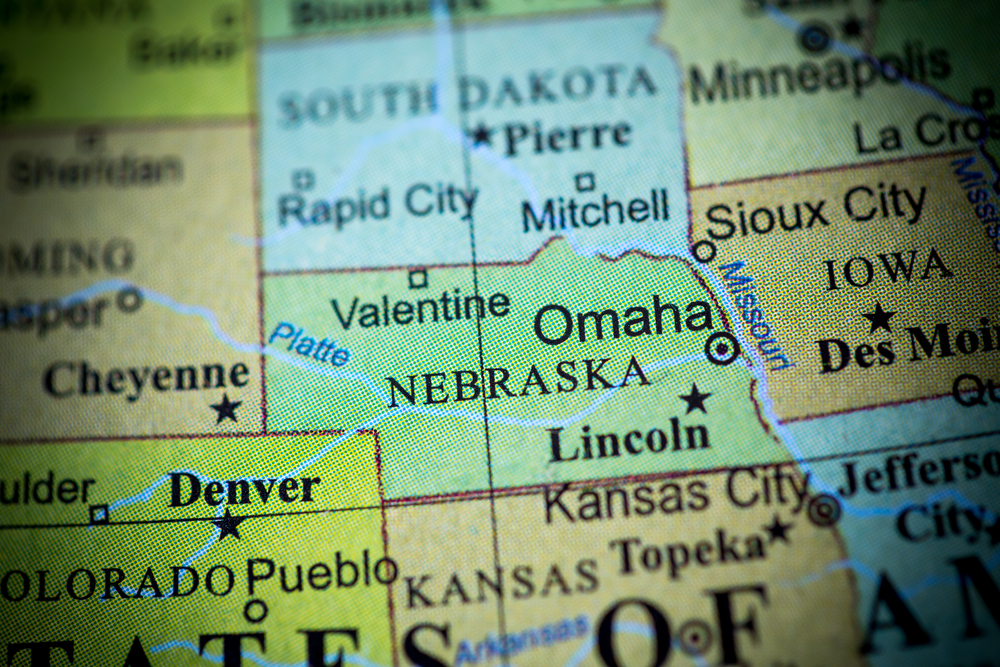 Is Delta 8 THC Legal in Nebraska in 2022?
Delta 8 THC is legal in Nebraska.
While you don't want to risk using marijuana in Nebraska, even though it's been decriminalized, at least residents have access to delta 8 THC.
This cannabinoid surged in popularity and is going strong. Why? It's like delta 9 (THC), but it's legal — mostly. Rumors circulate on whether D8 is legal or not, but it's not a synthetic cannabinoid and fits the necessary criteria for legal hemp products (from hemp and contains less than 0.3% THC). 
Delta 8 is perfect for those living in states like Nebraska that don't have legalized marijuana, even for medicinal purposes. 
How to Buy Delta 8 in Nebraska
All of those tips we shared on how to buy CBD safely? Those come into play now, too. 
As a hemp product, delta 8 mostly falls under the same laws as CBD. However, some states and cities cracked down on it right away and have banned it. These laws can change before you know it, so make sure you stay current.
Unchecked delta 8 is arguably more dangerous than CBD, so it's crucial that you look over third-party tests before buying anything.
Online is the safer route for the same reasons we suggested it for CBD: you save money and time, have more selection, and have access to important information. 
If you want to try delta 8 and are looking for the best, try one of these companies:
You'll love the different D8 products on the market. Like marijuana, you can find delta 8 flower, vape carts, edibles, concentrates, etc. 
Recommended CBD Retailers in Nebraska
Caterpillar Vapes
Generation V E-Cigarettes & Vape Bar
Alohma 120th St
CBD American Shaman
Mystic Moods
West O Vapes
Lincoln
CBD Remedies
Herbs & More
Lincoln Vapor
E – Vaped
Generation V E-Cigarettes & Vape Bar
Bellevue
TNT Vapors
Alohma Bellevue
CBD American Shaman
Generation V E-Cigarettes & Vape Bar
Wizards Pipes & Glass
If you head into one of the stores above, the staff should be able to help you find the CBD products you're looking for.
If you're having trouble finding a good source of CBD locally, make sure you take a look online. There are a ton of reliable CBD suppliers that can send your favorite products straight to your door.
Final Verdict on Buying CBD & Delta 8 THC in Nebraska
Although Nebraska has some of the United States' harshest marijuana laws, you should still be able to find legal CBD and delta 8 THC online and in-store.
The critical thing to ensure is that your CBD is sourced from industrial hemp; this means that it should contain less than 0.3% THC and won't get your high. Under the Agricultural Act of 2018, it is legal to purchase in all 50 states.
Usually, your best bet for finding high-quality industrial hemp CBD and delta 8 is online. If you prefer to shop locally, however, try your nearest vape store and see what it offers.
It will still be a while before you see any legal dispensaries opening up in Nebraska, so always do your research before placing an order.