Buy CBD Oil Montana:
Is CBD Legal in Montana in 2022?
CBD is legal in Montana.
It has been for some time, but the legalization of marijuana brings a wider variety of products to the table. In Montana, you can buy CBD with higher amounts of THC (delta 9-tetrahydrocannabinol) and take advantage of the benefits of using both. 
Before, only hemp-derived CBD was allowed; the Farm Bill of 2018 took hemp from a Schedule 1 drug to an agricultural commodity, making hemp and its products legal at a federal level.
Industrial hemp can be used to make paper, fuels, clothing, food, and extracts — including CBD.
CBD products made using industrial hemp don't contain enough THC to make the user high.
Now, there are hundreds of CBD products that can be found online and in-store. It can be tricky to tell the good stuff from the bad.
Some companies are taking advantage of uninformed customers and selling products that contain unwanted chemicals, including heavy metals and solvents. Others are selling CBD products that contain no CBD.
Protect yourself from these shady companies by doing a quick background check before handing over your hard-earned cash.
How to Buy CBD in Montana
If you're looking for the best CBD products in Montana, there are a few things you need to know. The CBD industry is brand new, and there are a lot of low-quality suppliers trying to make a quick buck off of the hype.
1. Only purchase from companies that can produce third-party lab reports.
This is the first thing you should be looking for when shopping for CBD products. Third-party lab reports can tell you if the company is being honest about the CBD content in its products and whether or not they contain potentially harmful chemicals such as pesticides or heavy metals. If a company can't show you lab reports, buy your products elsewhere.
2. Look for full-spectrum CBD products.
Full-spectrum capture more beneficial cannabinoids such as terpenes and flavonoids. These compounds help CBD get where it needs to be in the body and can have additional benefits through the entourage effect.
CO2 extraction doesn't require any additional solvents or heat; this means that the CBD is kept as pure as possible. This type of product may be a little more expensive because the equipment required isn't cheap. However, it indicates that the company is committed to a quality product.
4. Never buy from suppliers making outlandish claims about CBD.
As you search for a reliable source of CBD, you'll likely come across companies making bold statements about what CBD can treat. Although it's a great health supplement, CBD won't cure cancer or mend broken bones. Don't trust companies making these types of claims. They are likely preying on uninformed customers and trying to make a quick buck.
Are you feeling prepared to place an order?
Read below to find out where you can purchase legal, high-quality CBD online and in-store.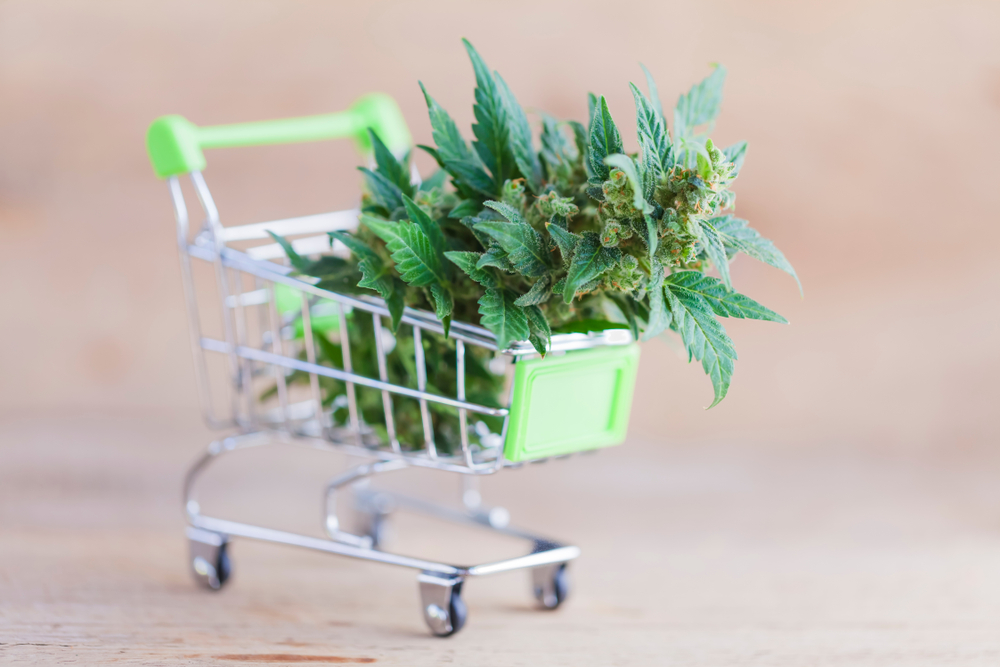 Online Shops
Shopping online is almost always the best way to go when it comes to purchasing CBD. When you buy online, you'll be able to perform a background check on the company efficiently to make sure you're getting the best product possible for your needs.
Online stores are usually less expensive than local shops. You'll quickly notice that CBD products are far cheaper online than in your nearest vape shop. This is because you're cutting out the middleman when you place an order online. Additionally, the supplier can extend bulk purchase pricing and discount deals directly to the customer.
The selection of products is far greater online than in-store. Local shops have very limited shelf space, which means they may only be able to carry one or two different types of CBD products. This isn't the case with online suppliers. You can find many products for different needs, including tinctures, oils, vape juice, creams, balms, waxes, and even treats for your pets.
You're buying from specialists when you shop online. Generally, online suppliers sell one type of product: CBD. When you shop locally, you'll probably have to go to a vape store that also happens to sell CBD. When I'm shopping for health products, I would much rather buy from people who know their products well and can recommend the right thing for my needs.
If you would still prefer to shop in-store, we have included a list of places below where you may be able to find CBD products near you.
Local Stores
The best option for finding quality CBD nearby is through your dispensary. The staff will have the best information about CBD and what will work for your needs.
However, the stores mentioned below should be able to help you out with all things CBD.
Just remember, these places will usually cost more, have fewer products to choose from, and don't have proof of the CBD's purity.
Is Marijuana Legal in Montana in 2022?
Both recreational and medicinal marijuana are legal. Montana is one of the many states that legalized marijuana for recreational purposes. Adults over 21 can have up to an ounce and can grow two plants and two seedlings in a private residence. 
Although many states have legalized marijuana for recreational and medicinal use, a federal authority can shut down dispensaries or arrest people for possession.
According to the Drug Enforcement Agency, a Schedule 1 drug:
Has no accepted medicinal applications in the United States
Is highly addictive and likely to be abused
Cannot be used safely under medical supervision
Over the last few decades, individual states have reformed their laws to allow the use of marijuana for different purposes. Therefore, when it comes to marijuana, state laws often don't agree with federal laws.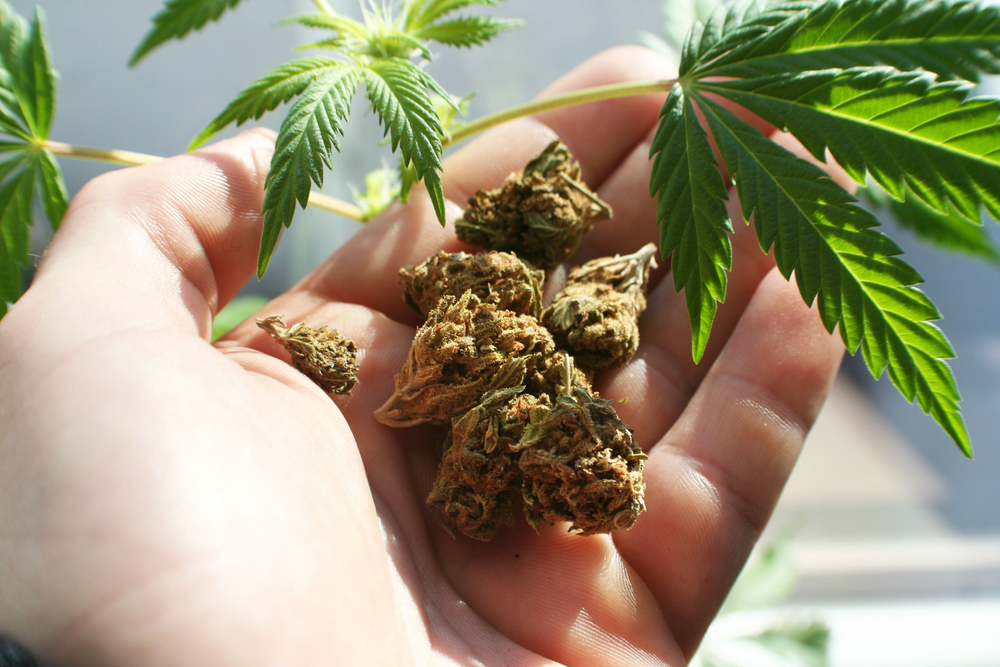 Medical Marijuana
Montana initially approved medical marijuana with a ballot initiative in 2004. House Bill 161 passed with 61% of voters in favor of a medical marijuana program.
The program was called the Montana Medical Marijuana Allowance and provided an avenue for patients with debilitating medical conditions to purchase marijuana.
Although medical marijuana is legal in Montana, there are restrictions on who can access it.
To apply for a medical marijuana card in Montana, you must have one of the following eligible medical conditions:
HIV / AIDS
Cachexia (Wasting Syndrome)
Severe chronic pain
Peripheral neuropathy
Chronic muscle spasms
Admittance into hospice care
If you suffer from one of the above conditions, your next step is to visit your family doctor, who may be able to provide a medical marijuana recommendation.
Under Montana's medical marijuana program, patients are allowed to grow up to four flowering plants and possess up to an ounce of prepared weed.
Unfortunately, Montana doesn't accept out-of-state marijuana licenses.
If you are caught with weed with an out-of-state medical marijuana card, Montana doesn't offer any legal protection. Therefore, it's probably a good idea to leave your bud at home if you plan on traveling to Montana.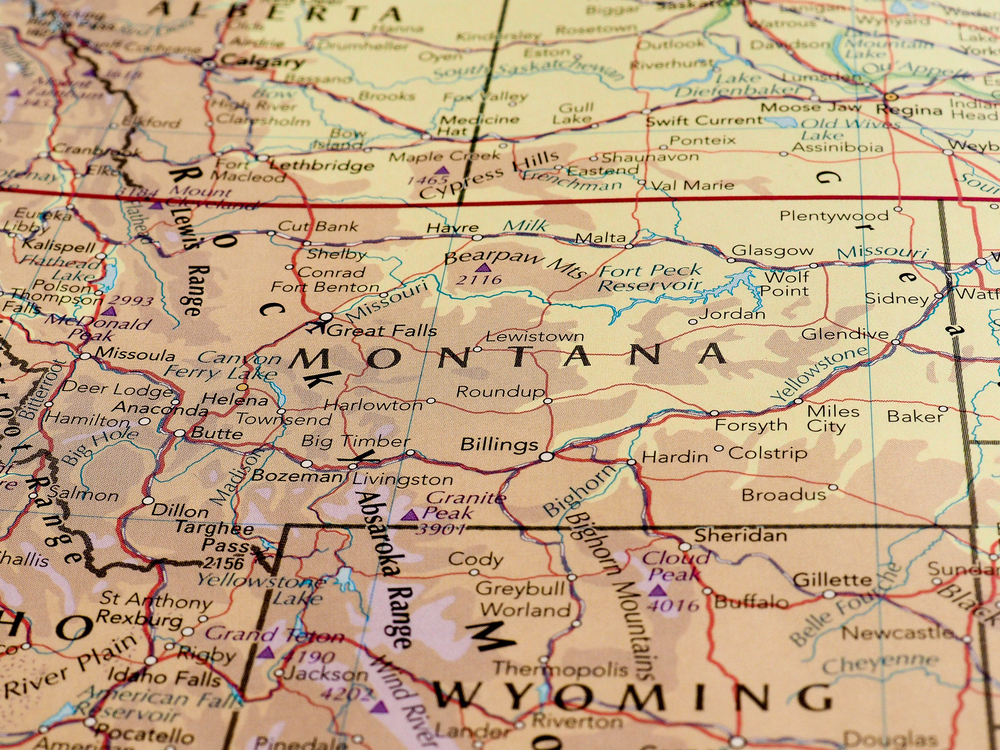 Is Delta 8 THC Legal in Montana in 2022?
Delta 8 THC is not legal in Montana. Why? Good question. After all, the state legalized marijuana. 
There are a few arguments against delta 8, mostly that it's a synthetic cannabinoid or we don't know enough about it. 
It's naturally occurring, so it's not synthetic, regardless of the extraction process (it merely speeds up what happens in nature). 
While there aren't many studies on it, we can look at the safety profile of delta 9 THC and apply what we know. Delta 8 is an isomer of delta 9 and affects the endocannabinoid system in much the same way; it's just less potent. Delta 9 is relatively safe, especially when compared to other prescription medications. We can assume delta 8 is also safe.
Despite what we do know, many states have banned delta 8 until they can figure out what to do with it.
How to Buy Delta 8 THC
If delta 8 was legal, you could buy it online or locally. Dispensaries would be ideal, but they also tend to be more expensive.
Online gives you security and lower prices, not to mention the convenience of ordering from home. 
Vape shops and other places that sell CBD will likely have delta 8, but these stores rarely have third-party lab results available. You'll have less selection, and you have no idea how long the products have been sitting around.
There are many online vendors that offer high-quality delta 8 in many different forms, like edibles, flower, shatter, vape, tincture, but only a few stand out.
The following companies are a notch above the rest:
If you get a chance to buy delta 8, stick with a company that has proven its trustworthiness, like one of the above. 
Recommended CBD Retailers in Montana
Billings
Old Skool Vape Society
The Vape Shop
B-Town Vapes
Discontent Lifestyle
Great Falls
Vaporology Vape Shop
The Vape Shop
Sherlock's Home
Smoker Friendly
Montanajo Ecig
Veypur
Missoula
The Vape Shop
Liberty Vapor Smoke
Storm Cloud Vapors
Atmosphere Smoke Shop
Raja's Smoke Shop
If these stores don't have the products you're looking for, don't be afraid to check out one of the many reliable online suppliers. They will usually have a better selection of products at lower prices and can get your CBD products out to you in a few business days.
Final Notes on Buying CBD in Montana
With marijuana fully legal, you can find all kinds of CBD products. While marijuana-derived CBD or any CBD with more than 0.3% THC is illegal federally (and in many other states), you can buy them in Montana.
If you're looking locally, your best bet is to try a dispensary near you. They will usually sell CBD over the counter or can point you in the direction of someone who does.
We always recommend buying CBD online because it is generally less expensive and more convenient.
Good luck and welcome to the world of CBD, Montana!