Buy CBD Oil in Minnesota:
What is CBD?
CBD (cannabidiol) is a compound found in cannabis plants that has numerous health benefits.
Research shows it can provide relief from a wide range of medical conditions, including epilepsy, cancer, arthritis, multiple sclerosis, and post-traumatic stress disorder.
CBD is one of the most prevalent cannabinoids in cannabis and is a separate chemical from THC, which is the active ingredient in marijuana that gets you high.
Is CBD Legal in Minnesota in 2022?
CBD is legal in Minnesota.
If the CBD is made using a flowering marijuana plant, it's considered a Schedule 1 drug.
Unless you have a medical marijuana certificate and purchase your CBD from an approved Cannabis Patient Center, marijuana-derived CBD is illegal in Minnesota.
This is not the case with industrial hemp CBD. Under the Agricultural Act of 2014, industrial hemp was removed from the list of controlled substances.
Farmers are now allowed to produce industrial hemp for the production of paper, food, fuel, textiles, and extracts.
Industrial hemp-derived CBD only contains trace amounts of THC and is legal to purchase in all 50 states!
How to Buy CBD in Minnesota
If you want to purchase CBD in Minnesota, there are hundreds of products available to you online and in-store.
However, not all CBD is created equal.
The CBD industry is relatively new, and there are a ton of fantastic companies out there. However, there's an equal number of low-quality suppliers.
Before you commit to any supplier, make sure you conduct some research and make sure you're getting a great product!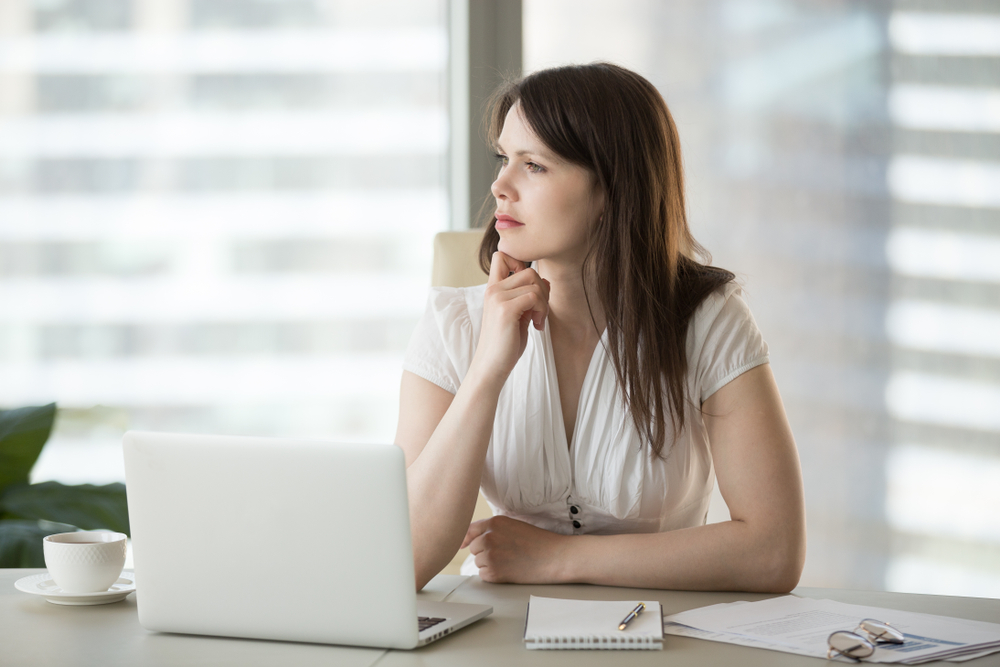 How to Protect Yourself from Sketchy CBD Companies:
Check the THC content! If the supplier you're looking at isn't complying with local laws, what are the chances that it's following the (limited) number of CBD regulations? Don't order from companies that are trying to dodge the law.
Only purchase full-spectrum CBD products. If the products are labeled as "full-spectrum," that means the CBD was derived using the entire plant. This process captures additional beneficial compounds (terpenes and flavonoids) that you may not receive if the company only uses bits and pieces. If it's not full-spectrum, it's a sign that the company is cutting corners.
Make sure an outside lab has tested the products. Third-party labs can verify that the CBD content advertised matches the content in the bottle. This is a crucial step to take to ensure that you are getting the best quality product possible.
Following these steps will put you on the path to finding a great CBD supplier — either locally or online — and weeding out the scam artists.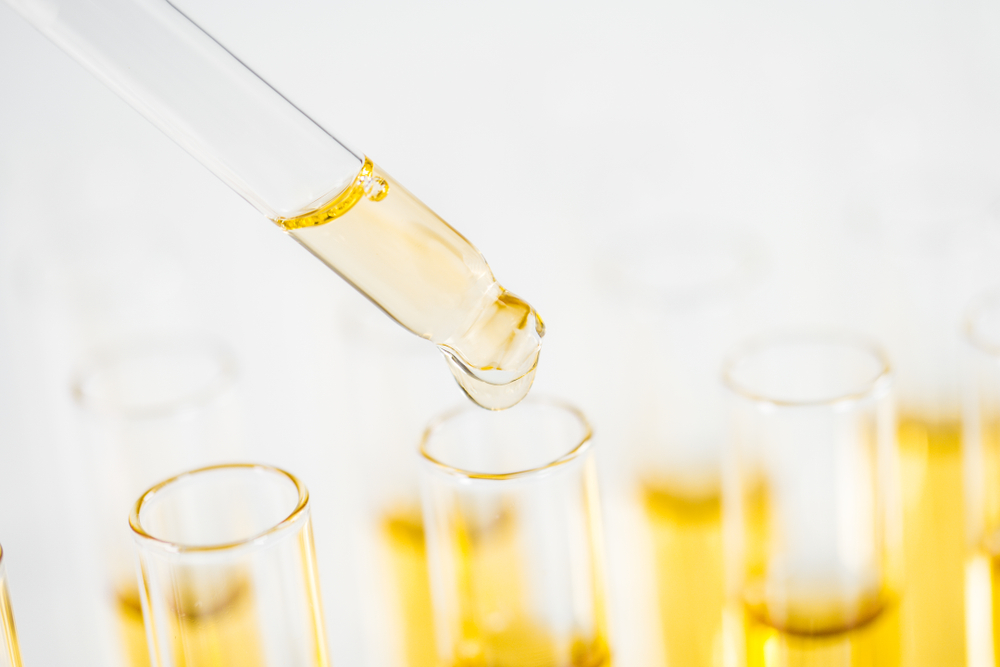 There are different types of CBD available on the market.
If CBD is made using a flowering-marijuana plant, it will have higher levels of THC and will most likely make you feel stoned.
Industrial hemp CBD, on the other hand, usually contains less than 0.3% THC and shouldn't cause any psychoactive effects; this means that you can receive all of the health benefits of CBD without the high.
The law in Minnesota treats the two varieties differently. Before you place an order, you need to know where your CBD comes from.
Is Marijuana Legal in Minnesota in 2022?
Currently, marijuana is only legal for medicinal use in a limited number of circumstances in Minnesota. The state has also decriminalized it to some degree.
In 2021, the Minnesota House of Representatives voted to legalize cannabis in a 72-61 vote, but the bill stalled in the Senate. With enough pressure, maybe it can pass in 2022.
Possession of fewer than 42.5 grams will get you a misdemeanor fine of $200 and a possible drug education program. 
More than 42.5 grams is a felony, and you can face up to five years in prison with a $10,000 fine. If found with more than 1.4 grams while in a vehicle, you could receive 90 days in jail and a $1000 fine.
If you don't have a medical marijuana card, you will be subject to criminal charges.
Medical Marijuana
Medical marijuana became a reality for Minnesotans in 2014. The Minnesota Medical Marijuana Act was the 22nd of its kind in the United States.
However, Minnesota did a few things differently when compared with other medical marijuana programs in the country.
The Minnesota Medical Marijuana Act doesn't allow patients to purchase any smokeable materials. Only extracts and oils are available to those in need of medical marijuana.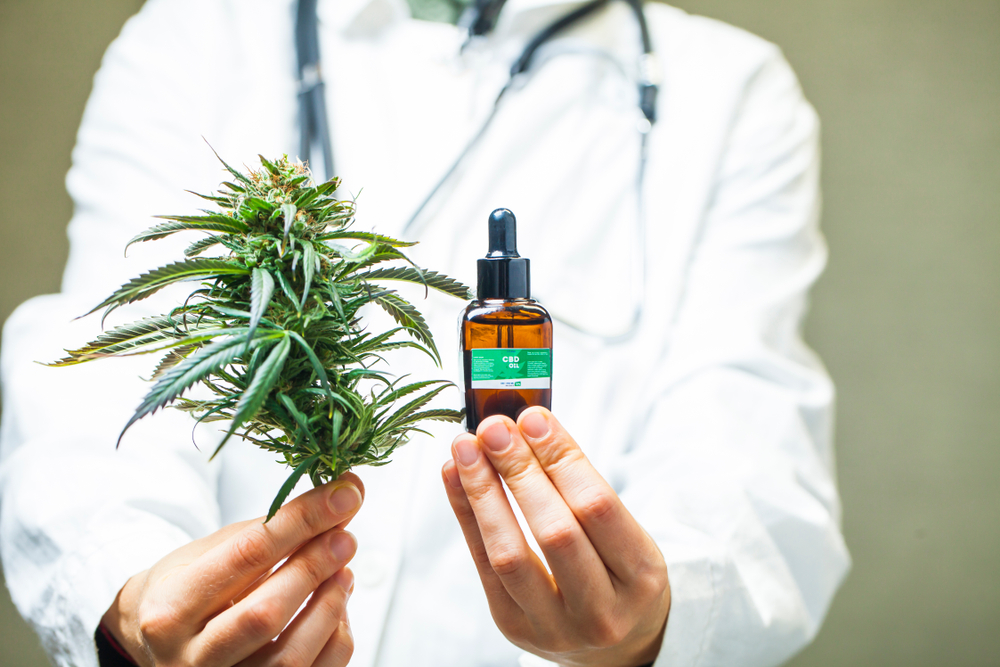 Medical marijuana in Minnesota is only available to those who are seriously ill.
Additionally, if a patient is found to have given marijuana to anyone else, they may be fined up to $3000.
Patients are not permitted to grow marijuana. If caught with marijuana plants, you will likely get charged with possession.
How Do I Get Medical Marijuana in Minnesota?
If you want to get a medical marijuana card in Minnesota, you must be a Minnesota resident and be able to provide proof of residency.
Currently, Minnesota doesn't accept out-of-state medical marijuana licenses.
Accepted Medical Conditions for Medical Marijuana in Minnesota:
HIV/AIDS
Tourette's syndrome
Severe and persistent muscle spasms
Terminal illness with less than a year to live
Intractable pain
Sleep apnea
Chronic or vocal motor tic
Sickle Cell disease
Age-related macular degeneration
Alzheimer's disease
If you have one of the conditions listed above, you'll need to find a doctor who is willing to look at your medical records and issue a recommendation for medical marijuana.
Make sure to bring the form with you so that the doctor can provide the Medical Cannabis Registry with your information.
Then, wait for an email from the Medical Cannabis Registry.
Once you receive the email, you will need to provide some additional information, including:
Your legal name
Your address and phone number
A government-issued ID that shows that you are a Minnesota resident
Your Government Assistance Plan ID
A credit card to pay the registration fee of $200
Your self-evaluation report, which is available in your Cannabis Registry account
If you are approved, you are then free to visit one of Minnesota's approved Cannabis Patient Centers.
NOTE: You're unable to choose the dosage or type of marijuana that you have. This is up to the sole discretion of the Cannabis Patient Centers.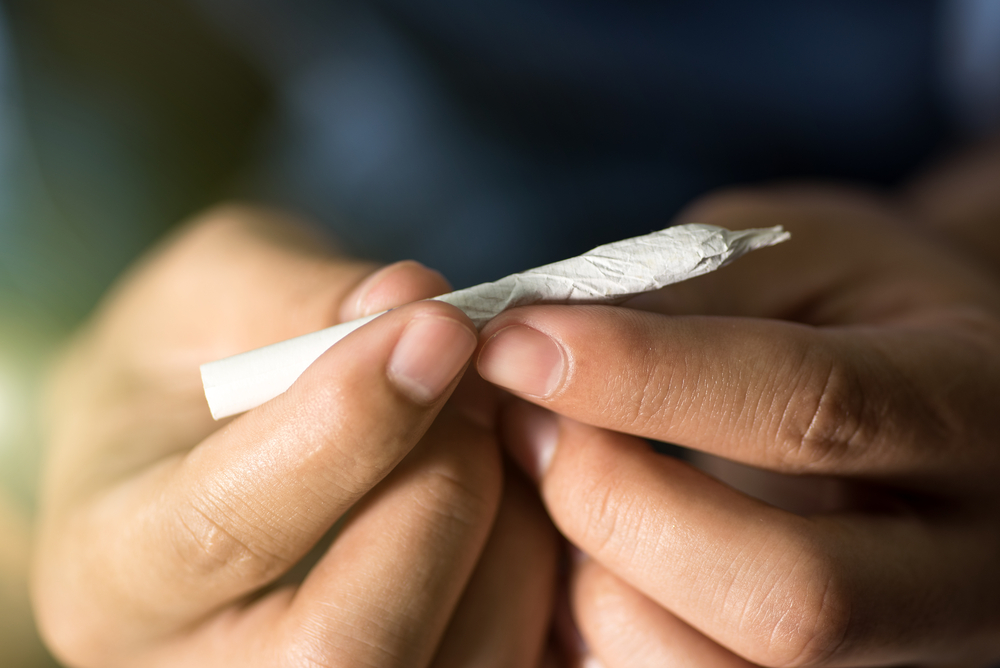 Recreational Marijuana
Recreational marijuana is not yet legal in Minnesota. Any possession of marijuana other than what is provided to medical marijuana patients by the Cannabis Patient Centers is illegal.
With the current support over legalization, maybe Minnesota will see changes in the near future.
Technically, marijuana is illegal across the United States, but the Federal Government usually doesn't interfere with state government marijuana programs. Marijuana is considered a Schedule 1 drug (drugs that have no accepted medical use, are highly addictive, and are unable to be used safely under medical supervision) under the Controlled Substances Act.
Is Delta 8 THC Legal in Minnesota in 2022?
Delta 8 THC is legal in Minnesota. If you don't qualify for medical marijuana or want it for other reasons, you can always try delta 8 THC.
This cannabinoid has become incredibly popular due to its similarities to marijuana. It's an isomer of delta 9 (THC) and offers many of the same benefits, including the high.
Federally it falls under the same laws as CBD. As long as it's made from hemp and has less than 0.3% THC, it's legal. However, some states have already banned it, so be careful if you travel.
How to Buy Delta 8 THC
It should be fairly easy to find, but again, this isn't always good. Scam companies jump on this opportunity just like they do for CBD. If you're diligent, you can find high-quality delta 8. It starts with looking for those third-party tests.
Many online vendors have these on their websites so you can see exactly what's in the product.
These companies rank at the top for potent, pure delta 8 THC:
You'll find better prices and a more diverse selection when you shop online. Local shops aren't likely to carry much. One look at the fun items out there will have you convinced.
Where Can I Buy CBD in Minnesota?
You can find CBD all over the place, but this isn't necessarily a good thing. Because of the lack of regulations, CBD products aren't always what they're cracked up to be.
You'd be surprised at the number of CBD vendors that sell low-quality CBD. Often these products contain little to no CBD, and sometimes they have extra chemicals or are adulterated.
When looking for CBD, make sure you buy from a reputable company. The best ones will have third-party tests available for you to look over. Customer reviews are another way to gauge how trustworthy a company is.
1. Online Shops
Making your purchase online is by far the most convenient way to get the right product for your needs.
Shopping online will save you valuable time and money.
Online stores can offer you discounts and special offers that you won't find in-store. Physical stores are expensive to operate, and the prices in-store reflect that. Online retailers cut out the middleman, which allows them to extend the savings on to you.
There's a bigger variety of products sold online. In-store, you may only be able to find a few CBD products. Shopping online gives you access to tinctures, balms, waxes, creams, lotions, vape juices, and more! You might even be able to find CBD treats for your pets.
Shop anytime, anywhere. If you realize you're running low on CBD at midnight while in your pajamas, there's no need to worry — just place an order online. Most online stores will get your CBD product out to you in a few business days.
Compare products instantly. Why waste your time driving store to store comparing products when all the information you need is at your fingertips? Online, you can quickly compare hundreds of products right from the comfort of your own home.
We always recommend placing your order through a reliable online store. If you would prefer to check out CBD locally, see our list below for a few good places to start!
2. Local Stores in Minnesota
If you are looking for industrial hemp CBD in Minnesota, you shouldn't have any trouble tracking it down in your local vape stores, head shops, and natural health outlets.
Remember to follow our purchasing guide above to ensure you are getting a quality product every time!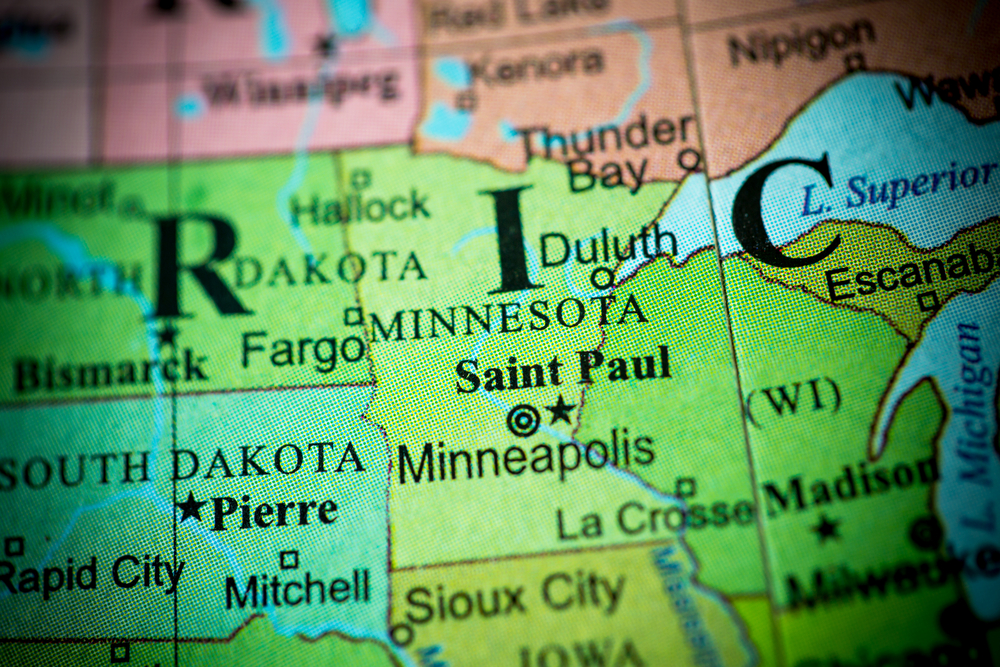 Recommended CBD Retailers in Minnesota
Each of these stores should have helpful employees who can recommend industrial hemp CBD products for your needs. See if you can find your city on our list!
Wellness Minneapolis
Infinite Vapor Uptown
The Green Machine
Smokeless Smoking
Hideaway – Dinkytown
St. Paul
Imperial Vapor
Nothing But Hemp
Great Health Nutrition
Midway tobacco & Vapor
Smokes Vapor Zone
Rochester
Med City Vapors
Rochester Smoke Shop
The Melting Clock
CBD of Rochester
Tony's Tobacco
All of these stores should have a selection of CBD products for you to choose from. If you don't see your city on this list, try your local vape shop. It will be a great resource for finding a reliable supplier for CBD.
Final Notes on Buying CBD & Delta 8 in Minnesota
Minnesota's current marijuana laws can make it challenging to find a supplier for quality CBD or delta 8 locally. Shopping online is safer and cheaper.
If you have a medical marijuana card, you may be able to track down CBD through your Cannabis Patient Center. Regardless, you can take advantage of the fact that delta 8 is legal.
If you don't have a Minnesota medical marijuana card, your best bet is to shop online.
And keep an eye out for new developments in Minnesota marijuana laws!