Buy CBD Oil in Iowa:
Is CBD Legal in Iowa in 2022?
Yes, CBD oil is finally legal in Iowa. Prior to 2021, CBD was available through the Iowa Medical Cannabidiol Program (referred to as its medical marijuana program). 
For a while, qualifying patients could possess it, but had no access to CBD locally. Two amendments, HB 524 in 2017 and HB 2589 in 2019, increased the number of qualifying conditions and set in place two manufacturers. 
The Iowa Department of Public Health has current information on registration, regulations, and dispensaries. 
Iowa is finally catching up with other states' CBD laws.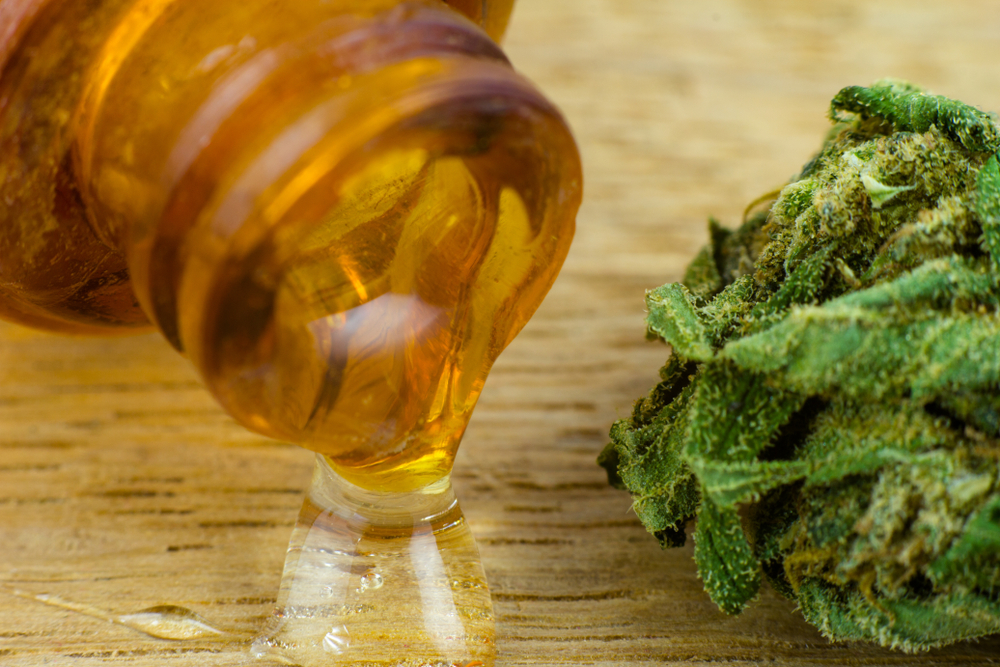 CBD oil derived from industrial hemp is legal to purchase across the United States. These types of CBD oils must contain less than 0.3% THC, which means you can receive all of the benefits of CBD without getting high.
Industrial-hemp CBD oils can be found easily online or in-store. Before you make it purchase, we recommend taking a few steps to protect yourself from sketchy companies selling snake oil.
Guide to Buying CBD Oil in Iowa
The CBD oil industry is new and mostly unregulated. Although there are many quality products available for all your CBD needs, there is an equal number of fake and downright ineffective products.
Follow these steps below to ensure you are getting quality CBD oil every time:
First, make sure your CBD oil has been tested by a third-party lab. These labs can tell you if there are any dangerous chemicals or unwanted additives in the CBD oil. They can also tell you if the advertised CBD content matches what's inside the bottle.
Watch out for companies making extravagant claims about their products. CBD oil is a wonderful health supplement that can improve your daily life, but it's not going to cure cancer overnight.
Purchase products made using CO2 extraction. CO2 extraction doesn't require any heat or additional solvents. This method keeps your CBD oil as clean and pure as possible.
There are always risks when purchasing brand new products in any industry. Following these simple steps will go a long way in protecting you from the companies just trying to make a quick buck off of uninformed customers.
Buying CBD Online
Usually, your best bet is to make your purchase online where you can easily verify the source of your CBD oil.
Purchasing online also has the following advantages:
Products found online are often less expensive than those found in-store. Online retailers don't have the costs related to running a physical storefront. This means you can take advantage of discount deals and special offers that may be difficult to find locally.
Online shops usually have a greater variety of products to suit your CBD needs. In Iowa, dispensaries are currently only allowed to sell tinctures, capsules, and creams. You'll be able to find all of these online in addition to balms, wax, vape juice, and products for your pets!
Save yourself time by comparing hundreds of products instantly. Shopping online doesn't require you to drive around the city to compare pricing and products.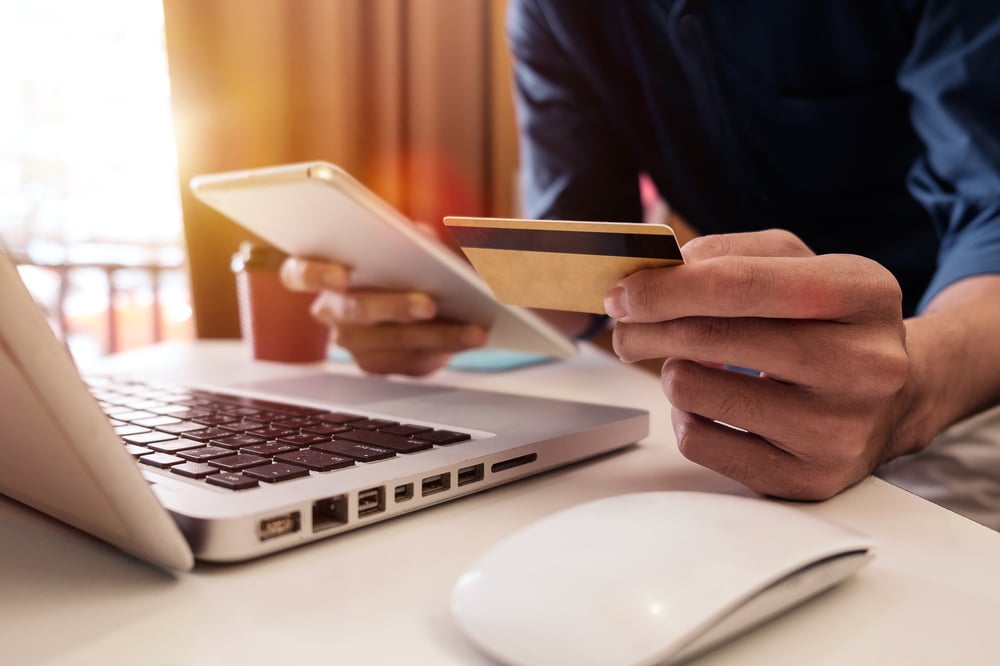 Due to the strict laws regarding CBD oil and marijuana in Iowa, shopping online is almost always more convenient than trying to find a reliable local supplier.
Buying CBD Locally
With that being said, there are still many places with knowledgeable staff who can point you in the right direction if you would prefer to buy CBD in person. However, it's important to remember that it's much harder to verify the source and THC content of the CBD oil.
We have included a short list below of local places you can try that may be able to help you find CBD oils in Iowa.
Is CBD Oil Safe?
Yes, CBD oil is safe for human consumption and helps with many medical conditions. However, always check with your doctor and be aware that everyone reacts to CBD differently.
The CBD oil industry is brand new and still trying to find its feet. The laws and regulations around CBD are continually changing, which can make it difficult to find quality CBD products.
Some companies are taking advantage of the uninformed customer and selling CBD oil that potentially contains unwanted additives and contaminants.
Another problem with the unregulated CBD market is that companies are making false claims about their products. The Journal of Regulatory Science has found that many CBD products sold over the counter contain no CBD at all.
However, there are a few steps you can take to protect yourself from these sketchy companies and get into trouble with the law.
A good place to start is examining the legal climate of marijuana in Iowa.
Is Marijuana Legal in Iowa in 2022?
Currently, marijuana is illegal in Iowa, except for a couple of limited cases of severe medical conditions. The state has tried to decriminalize marijuana on several different occasions, all of which failed.
In Iowa, marijuana is currently classified under the Controlled Substances Act as a Schedule I drug (along with meth, heroin, and LSD). Drugs listed in this category are deemed to be highly addictive with the potential for abuse, have no currently accepted medicinal applications, and are unsafe to use under medical supervision.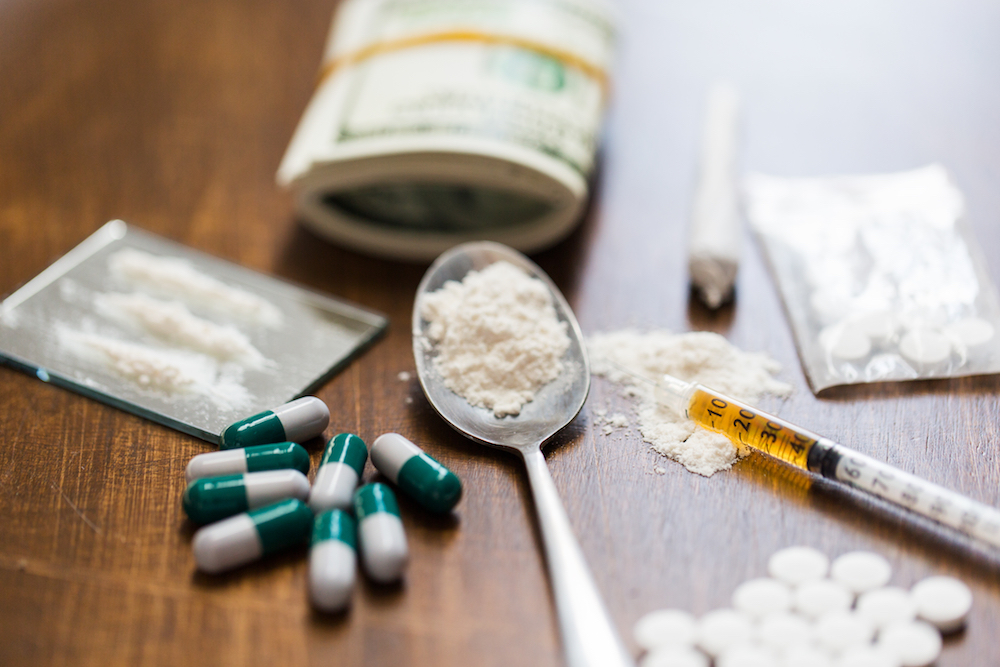 To put it into perspective, drugs listed as Schedule II (those which have accepted medical uses) include cocaine and opium.
Seems a bit backward, doesn't it?
Possession of any amount of marijuana in Iowa can lead to harsh penalties. If you are caught with marijuana in Iowa, it can lead to 6 months in prison and/or a $1000 fine. Repeat offenses can lead to longer prison sentences and larger fines.
Unfortunately, Iowa is not a great place to get caught with marijuana.
Medical Marijuana in Iowa
The state of Iowa does have a VERY limited medical marijuana program.
In 2014 Iowa passed Senate Bill 2360 which allowed the possession of CBD oil with a THC content of less than 3%. Only patients suffering from severe, intractable epilepsy with a neurologist's recommendation were permitted access to CBD oil under Bill 2360.
However, the bill didn't clarify how patients were supposed to access the CBD oil. There weren't any available options in the state, and it was still illegal to transport marijuana products across state lines.
The CBD laws in Iowa were expanded upon when Governor Terry Branstad approved House File 524 in 2017.
The new law made CBD oil available to those suffering from the following conditions:
AIDS/HIV
Amyotrophic Lateral Sclerosis (Lou Gehrig's disease)
Untreatable pain, or any terminal illness with a life expectancy under one year associated with severe or chronic pain, nausea or severe vomiting, cachexia or severe wasting.
Finally, Iowa had made a meaningful step in the direction of legal, medical marijuana.
Although marijuana is still a hot topic in Iowa, bills that would expand its usage to other medical conditions and allow access to more products continually get shut down before any progress can be made.
At the end of 2017, the House shut down two bills that would have made it easier to access medical marijuana products and reduce the penalties for possession.
Senate File 2313 would have raised the limit on THC content in CBD oils and expanded the definition of eligible medical conditions.
Another bill, Senate File 2180, would have reduced possession charges to a misdemeanor rather than a felony.
Neither bill survived, which means Iowa still has some of the most strict marijuana laws in the country.
In July 2019, Gov. Kim Reynolds vetoed a bill that would expand the list of eligible conditions and remove the limit on THC in the existing products. Instead of 3% THC CBD oil, patients could have up to 25 grams over a 90-day period.
Is Delta 8 THC Legal in Iowa in 2022?
Delta 8 THC is illegal in Iowa. This state doesn't look favorably on cannabis of any sort. 
Despite the benefits of delta 8, many states are banning it. However, it is legal on a federal level if it's made from hemp and has less than 0.3% THC.
It's similar to delta 9 (THC) but gives a milder, mellow high. It's also less likely to cause paranoia and anxiety. 
For now, you don't have access to it if you're in Iowa, but maybe someday the state will jump on board with legalization. If it does relax its laws, be careful when buying D8. Third-party tests and customer reviews help you find high-quality products. 
Plenty of online vendors hold to high standards, so save time and money and head there first. 
Here are three of the best, if you get a chance to try delta 8:
Recommended CBD Retailers in Iowa
Des Moines
Mr & Mrs. Vaporium
Central Iowa Vapors
MedPharm Iowa Dispensary
House of Glass
Groovy Goods Daydreams
Cedar Rapids
Hawkeye Vapor
HaZy Hideaway
The Cooler
Smokin' Joe's
Corner Store Apothecary & More
Davenport
The Vaporosity Shop
East Village Vape Cafe
Uptown Vapors
Your CBD Store
Pipe Dreams Glass
These are great starting points on your search for CBD in Iowa. If you don't see your city on this list, try your local vape shop! If they don't carry CBD oil, they will likely have a good idea of where to track it down locally.
Final Notes on Buying CBD Oil in Iowa
Although the laws regarding CBD and marijuana are tight in Iowa, there are still a lot of options for getting your favorite health supplement into your hands.
Iowa is slowly making progress with its medical marijuana laws, but it seems as though legal weed is far off into the future.
Even if you don't have a medical marijuana permit, soon you will be able to legally purchase industrial-hemp CBD with a THC content of less than 03%.
If you are worried about the products found in-store or the current law, make your purchase through a trustworthy online supplier.